You've found your dream wedding dress, booked your venue, and selected catering. But sometimes it's the final ideas that are the easiest to forget about– and that includes wedding makeup.
For some brides, it's easy to come up with ideas– so much so they struggle over which wedding makeup look is right for them. Others simply don't know where to start. And it turns out that even the richest celebrities need a little help brainstorming ideas.
Jennifer Gates, the co-founder of Microsoft Bill Gates' oldest daughter, shared some details about her wedding day makeup. In Instagram stories shared by Jennifer's younger sister, the world got a sneak peek at some behind-the-scenes work to create her wedding look.
The seemingly subtle, natural makeup was the perfect choice for the 19-year-old, complimenting her fair skin and dreamy illusion lace wedding dress. Just a touch of mascara, foundation, and a nude lip showed that even with professional makeup– and a lavish budget– sometimes the most beautiful ideas are understated.
At the same time, this year is a great year to explore many wedding makeup styles. From nude to glam and even retro, you can achieve an unforgettable look for your wedding day, no matter your budget. In this guide, I'll tell you how to decide on your makeup look, whether you should DIY or hire a professional, and give you my top ideas for fresh wedding makeup looks. 
What is the Average Cost of Wedding Makeup?
The first step is to determine a budget. It may not seem like it, but every part of wedding planning adds up– and needs to go into your wedding financial planning. For most, makeup is a modest part of the wedding budget. You'll spend a lot more on a professional vs doing it yourself. But for some, it's worth the price. 
How much does it cost for a full face of makeup?
If you're getting a full face of makeup done, expect an average cost of $90 to $200. Often, wedding makeup is also based upon an hourly rate. The average bride in the United States plays around $100 for her makeup. The more extravagant and time-consuming, the more expensive. The level of expertise and products used also play a role. Having a makeup artist come to you will be more expensive. Some makeup stores, including Mac, Ulta, and Sephora will do makeup for a little less. 
Who pays for wedding hair and makeup?
The rules of who pays for what are based upon culture, individual family dynamics, and constantly changing norms. Generally, the bride's family or the bride herself will pay for hair and makeup. Same-sex couples may split the cost. One big faux paux is forcing your bridal party to get hair and makeup professionally done and making them pay for it. Either let them do their makeup or expect to pick up the cost. 
Do I need a makeup artist for my wedding?
Having a makeup artist I'd list for most as "nice to have" but not necessary. It depends on your budget and priorities. You do need to be realistic– know that doing wedding makeup is not as simple as it looks, and most brides opt for something harder to achieve than an everyday look. Having a makeup artist can help you achieve a specific vision and take away stress– but it's by no means a requirement.
Can I do my own bridal makeup?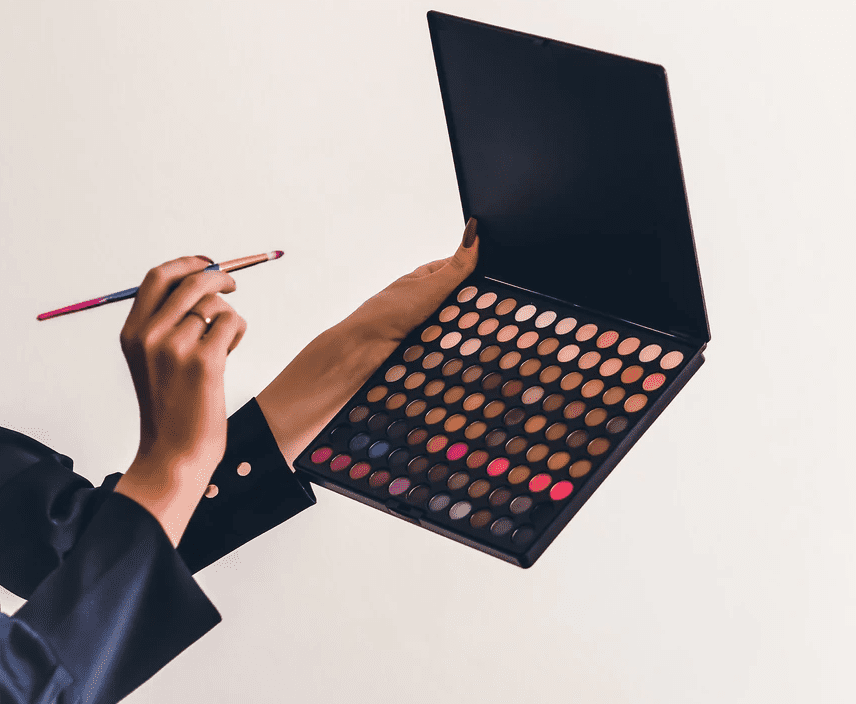 You need to be realistic and honest with yourself as to whether or not you can do your makeup. If you're unsure, do a test run. Enlist help from a talented friend or relative. Whatever you do, don't wait until your wedding day to try it out, and make sure you are ready with the right products, techniques, and timeline to ensure the best results. 
What products do you need for bridal makeup?
Of course, what you need is based on the makeup look you want to achieve. But plan on buying a makeup primer and setting powder–both will ensure your makeup looks and stays fresh throughout the night. Invest in a great foundation, blush (and bronzer and highlighter if you use them), mascara, and setting spray. You may also want concealer for dark or puffy eyes or other imperfections. A basic lipgloss works, as does a classic lipstick.
Beyond those basics, neutral eye shadows are a safe way to go– but if you're talented, feel free to play with eye color. If you use eyeliner, opt for a waterproof version. You can also buy curated wedding makeup kits (I'll recommend some products near the end of this guide).
Is it better to apply foundation with a brush or finger?
It may be tempting to use your fingers, but there's a reason you get a brush with foundation. A brush applies foundation more evenly. For liquid foundation, you'll want a sponge/ makeup applicator. 
What is the best way to apply blush?
If you don't have much experience doing makeup, simple and classic is the way to go. For blush, use a brush to apply a "C" shape from the temple to the cheekbone. More blush should be applied along the cheekbone, then taper off. Opt for a blended look for a more natural and beautiful touch. 
How early should makeup be done before the wedding?
I recommend doing makeup after hair, though it's up to you. For makeup, budget 30 minutes to an hour. It's best to do a makeup trial or test run to know exactly how long it'll take. Even if it's a simple look you want enough time to allow your makeup to settle and make any adjustments you feel are necessary. 
How Do I Choose my Wedding Makeup?
Instead of choosing your wedding makeup purely based on trends, consider how you normally do your makeup. Do you wear makeup at all? Usually, wear it heavily? Opt for a look that is slightly different from your everyday makeup– but not so different that it doesn't look like you. Another great idea is to focus on one dramatic component of your makeup– and leave the rest a little more subtle. 
For instance, if you opt for bold red lipstick, consider more neutral and classic eyes and cheeks. If you have dramatic eyeshadow, consider a classic muted or nude lip. That way, your makeup compliments you and has one central focal point– rather than distracting from your beauty and your dress or suit. While you don't have to follow this rule, it's a way to ensure your makeup provides a beautiful balance. 
Is bridal makeup necessary?
If you're someone who rarely wears makeup, you may not be too keen on makeup at all. However, I do recommend light makeup even in this case. A touch of natural foundation can smooth skin, and a highlighter or blush and a touch of eyeshadow can accentuate your beauty. If you're unsure, start with nudes and neutrals and play with them. You can also ask for a makeup demo and explain you'd prefer a natural look. A touch of makeup is also great for photos. 
What does HD makeup look like?
An HD makeup look will likely require a professional makeup artist. HD makeup provides greater coverage than normal makeup, using expert products to mimic natural skin while concealing uneven skin, dark lines, and more. It provides a smooth "natural" look with expert coverage. Expect to pay more for this– and not all makeup artists will achieve it. 
What is nude makeup?
Nude makeup involves using a neutral palette to complement the skin. This usually consists of shades in the family of beige, rose, and peach, depending on your skin tone. A nude look is understated but can be elegant. Keep in mind you can pair a nude lip, eyes, or cheeks and pair it with a more dramatic look. 
Which makeup is best for a bride in summer?
Also, consider where you're getting married. If you're having an outdoor ceremony, lighter makeup may make sense. Airbrush makeup is more popular than regular makeup, especially for summer. Airbrush makeup is more expensive, but is waterproof, lightweight, and often lasts longer, with an even application. 
Beautiful Makeup Ideas For Your Wedding 
Need some inspiration? Here are some of my favorite makeup ideas for a wedding, from fresh-faced to bold. Whether you try to accomplish one of this wedding makeup looks yourself or bring inspiration into a professional, there's so much to try. 
Shimmering Eyes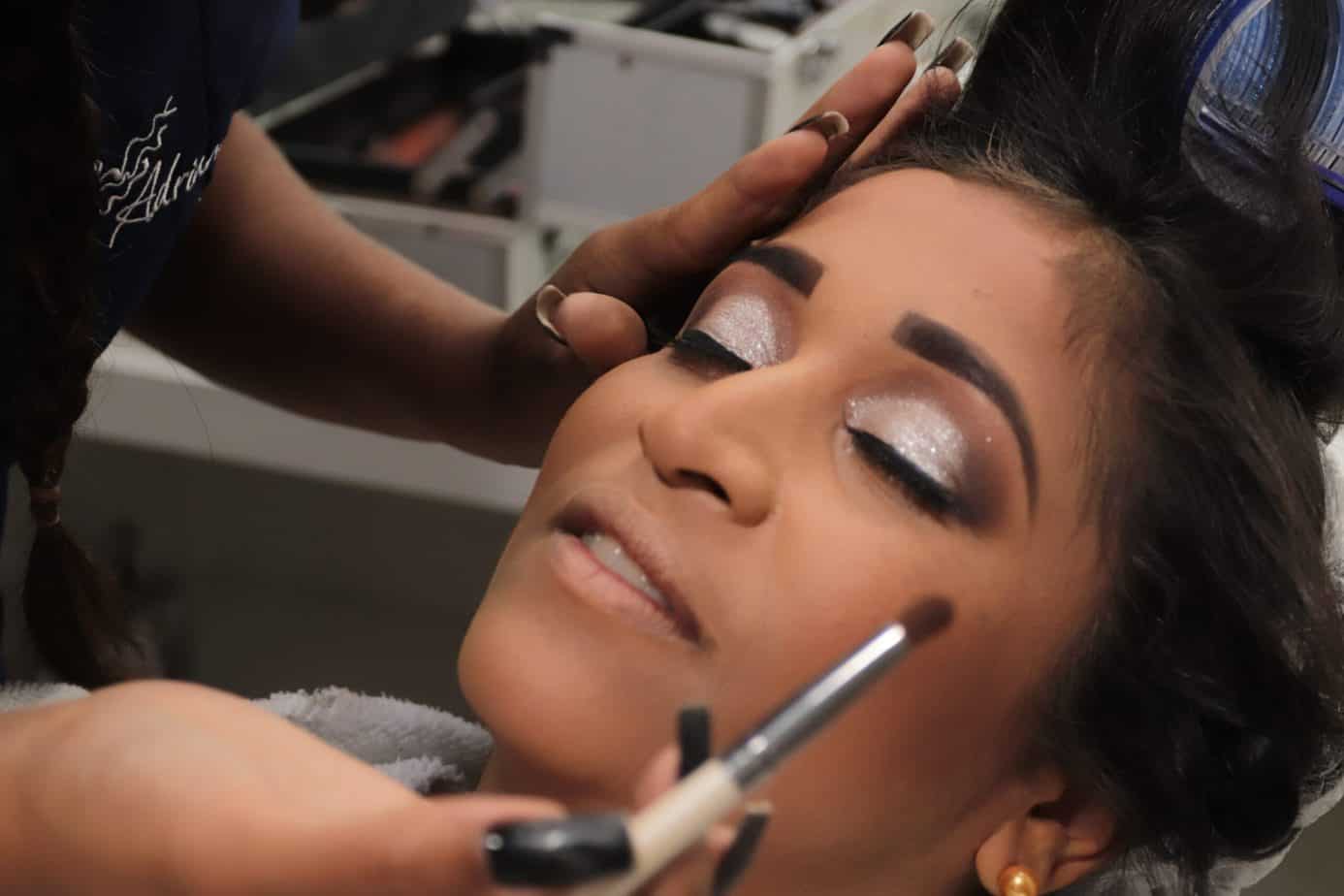 Modern princess with a touch of fantasy. This wedding makeup look features shimmering eyeshadow applied to the upper and lower lids. Generous coats of mascara and a bit of eyeliner give the illusion of larger eyes. Blush, bronzer, and a nude lip add a sun-kissed glow. 
Pretty in Pink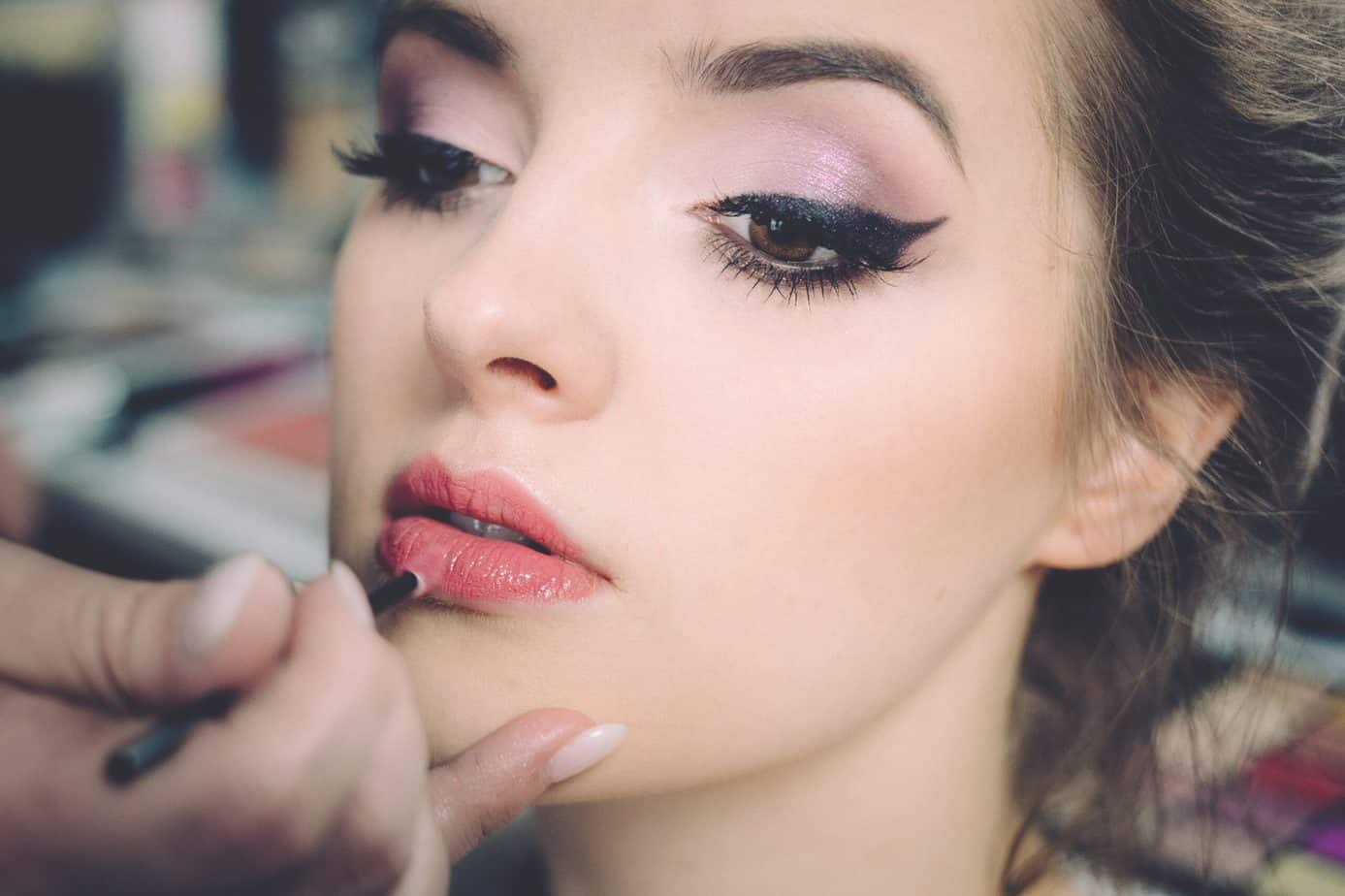 Perfect for a Spring wedding, this classic play with pink. Blush pink eyeliner pairs with a medium pink lip. The winged eyeliner adds allure and drama to an otherwise soft look. 
Fresh-Faced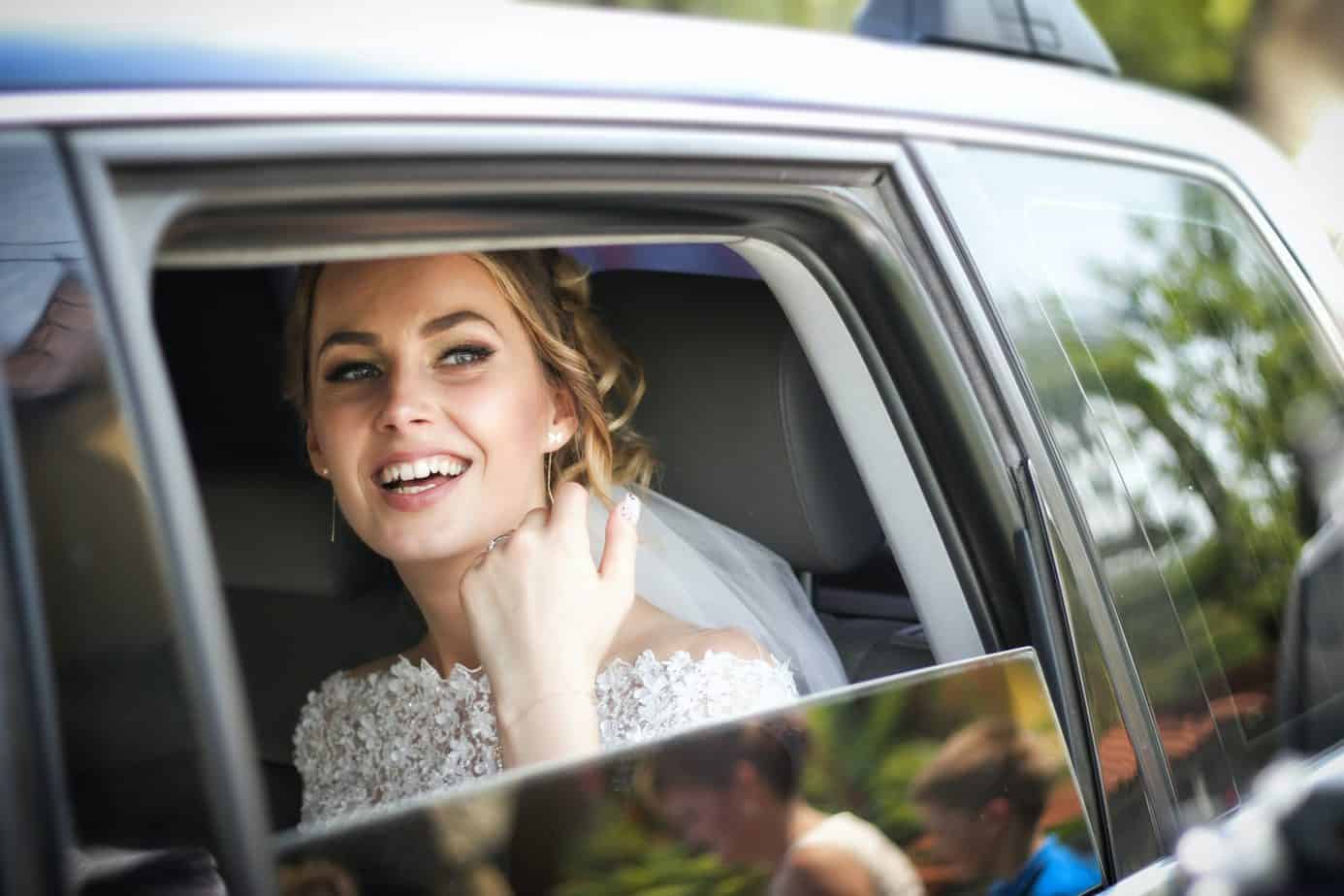 Fresh, vibrant, and simple. Just a touch of blush, foundation, and a light coat of mascara exudes natural beauty. Use airbrush makeup to achieve an HD look. This is perfect for boho and beach weddings but even suited for the bride who normally doesn't wear much makeup.
Bold Lip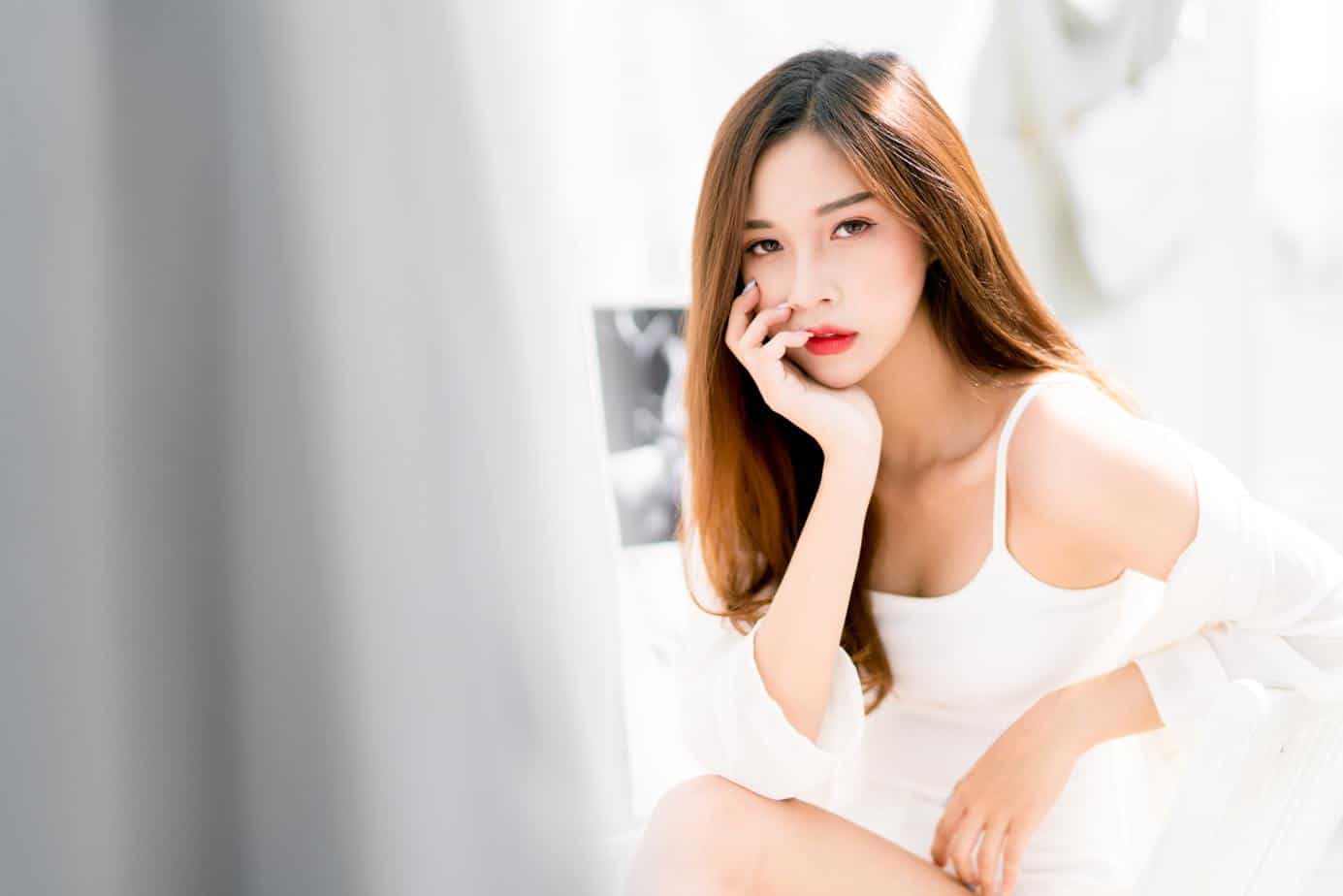 Red or deep pink– there's nothing quite like a classic bold lip. This romantic wedding day look works for every style, from modern to classic to vintage. Styled, sleek eyebrows and blush on the cheeks complete the look.
Metallic Goddess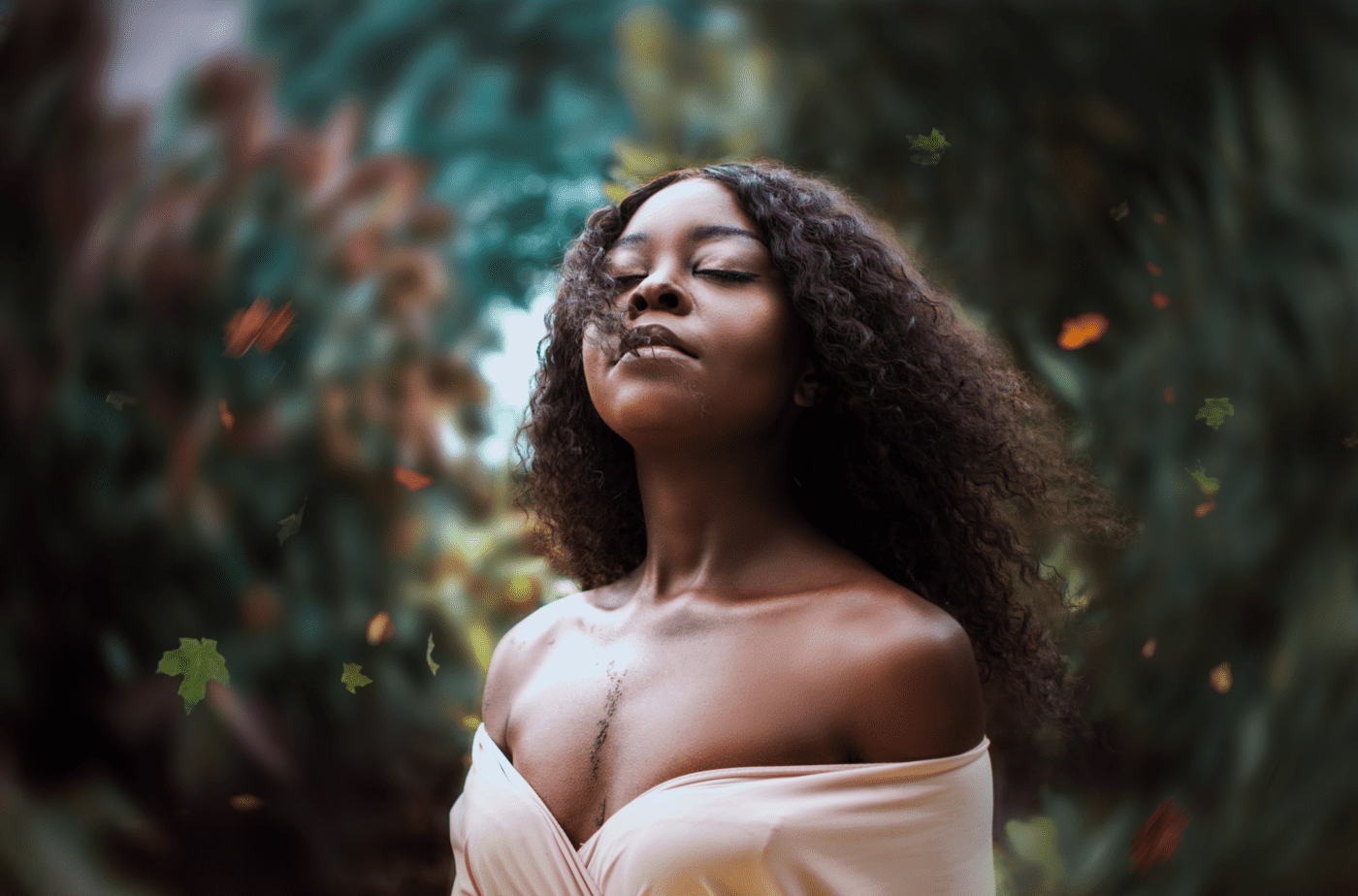 Gold and bronze tones exude warmth with this wedding makeup look. Embrace with bronzer, metallic eyeshadow, and blended neutral tones. This is another look that would benefit from airbrush makeup. 
Modern Glam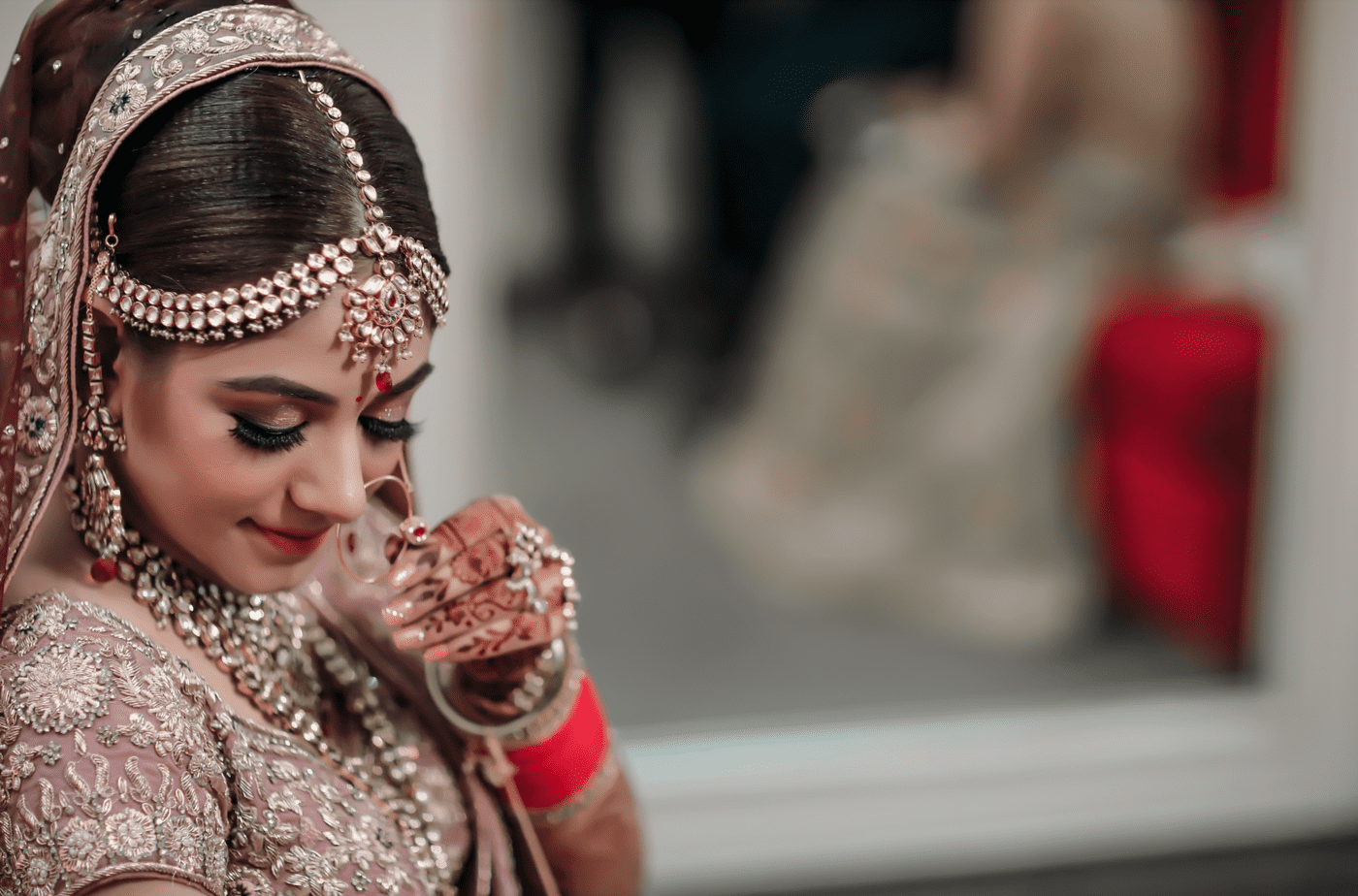 Several coats of mascara, top eyeliner, and bold pink eye shadow make for a dramatic entrance. At once classic and opulent, some brides may opt for eyelash extensions or eyebrow styling to complement the look. Pink tones carry into flushed cheeks and a deeper lip.
Classic Smokey Eye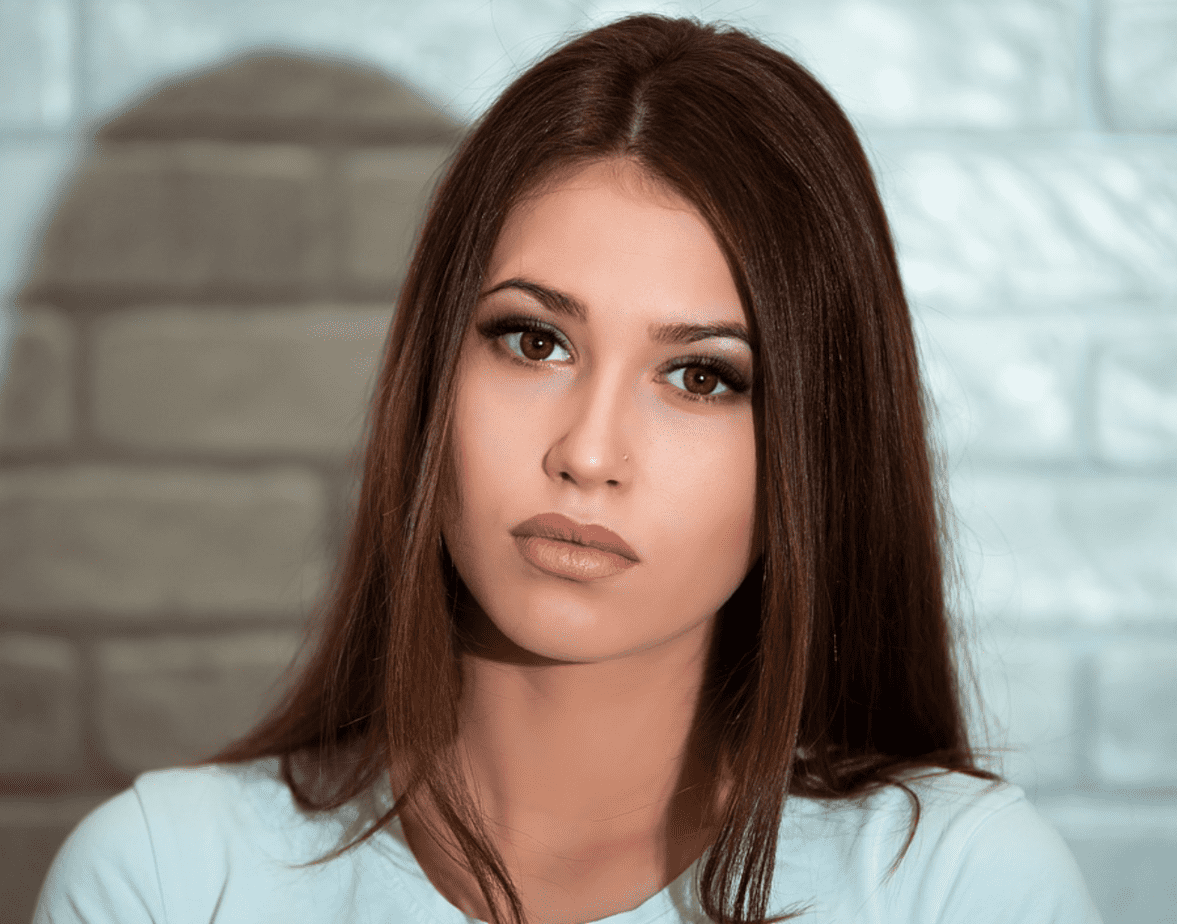 Looking for a modern, sophisticated look? It's hard to go wrong with a classic smokey eye and a nude lip. Highlighter, blush, and bronze are the finishing touches for a seamless wedding day look. 
Play With Color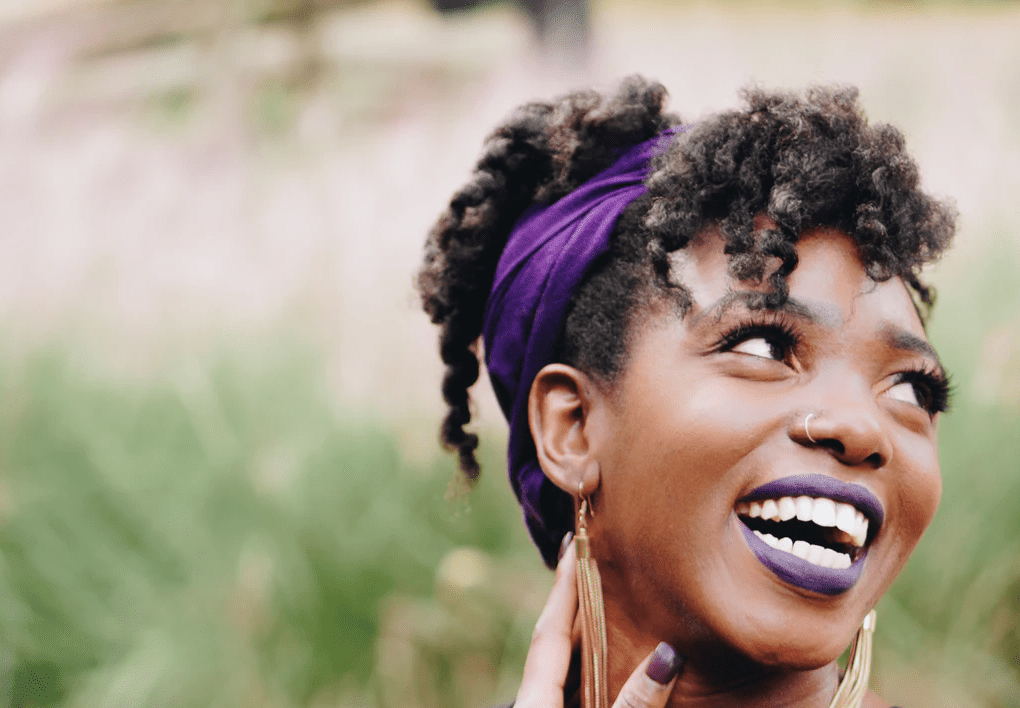 Purple is an unexpected play on your expected red or pink lip. This plum hue is for the bride who wants to stand out. A bold lip is complemented with lush eyelashes. Ask for several coats of mascara and top eyeliner, but keep the rest of your face subdued to balance the look. 
Bold Gold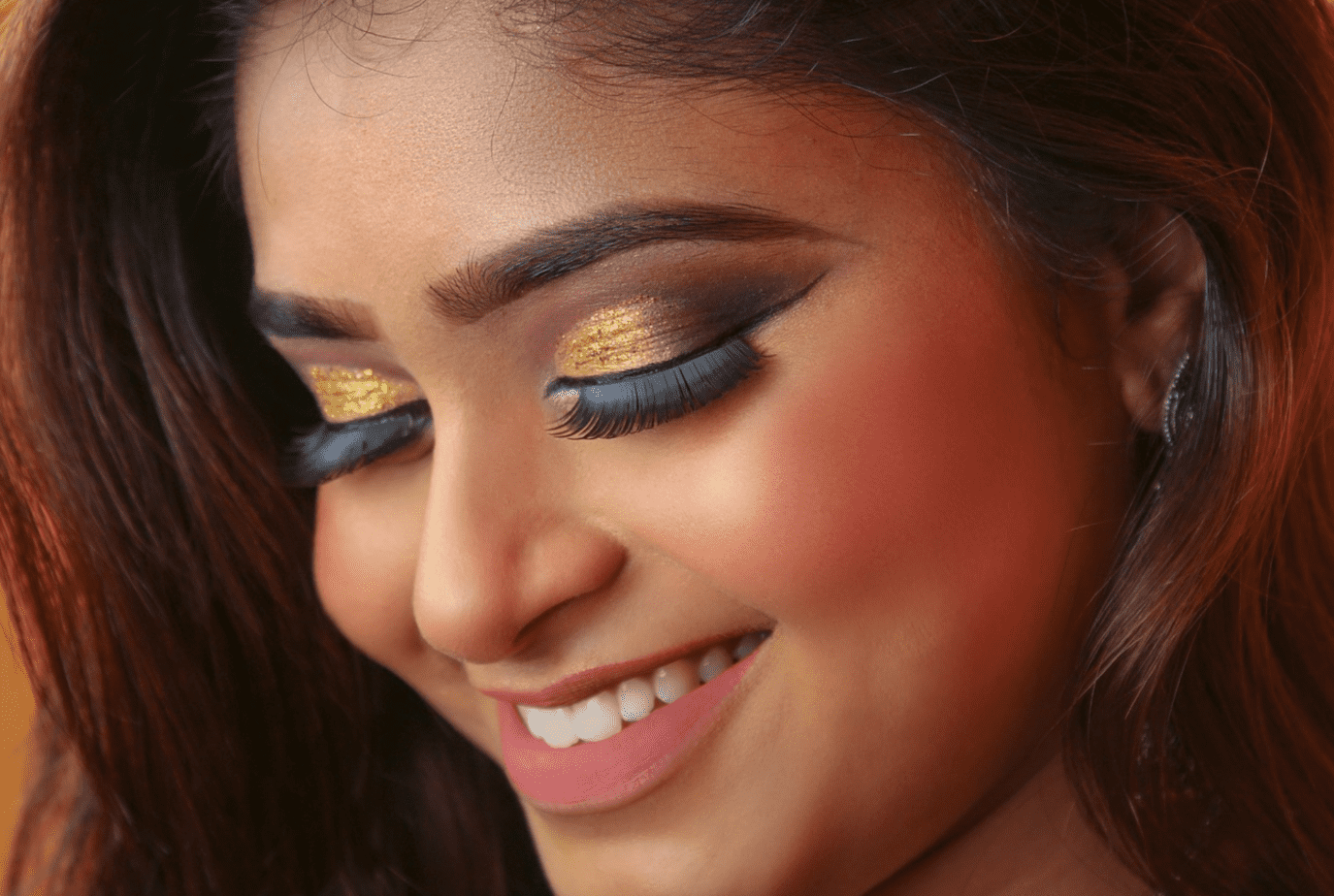 A bit more dramatic than the gold goddess look, this makeup ups the glamour with glittering eyeshadow. Deep blush adds dimension to the gold hue, complemented with lush lashes. Beautiful blush and bronzer add a sun-kissed touch. 
Wedding Makeup Kits and Tutorials
If you plan on doing wedding makeup yourself, having a friend help, or just want to try out some looks, here are some great kits and books, specifically designed for achieving classic wedding day looks. 
Create a dreamy wedding makeup look with this customizable skincare and makeup kit. You'll select one item each from five categories: supercharge (facial, lip, and glow products); eyes (liner and lids); cheeks and glow (contour, bronzer, and blush); lips, and lashes. Colors range from neutrals to blush and bronze tones for a soft, classic look.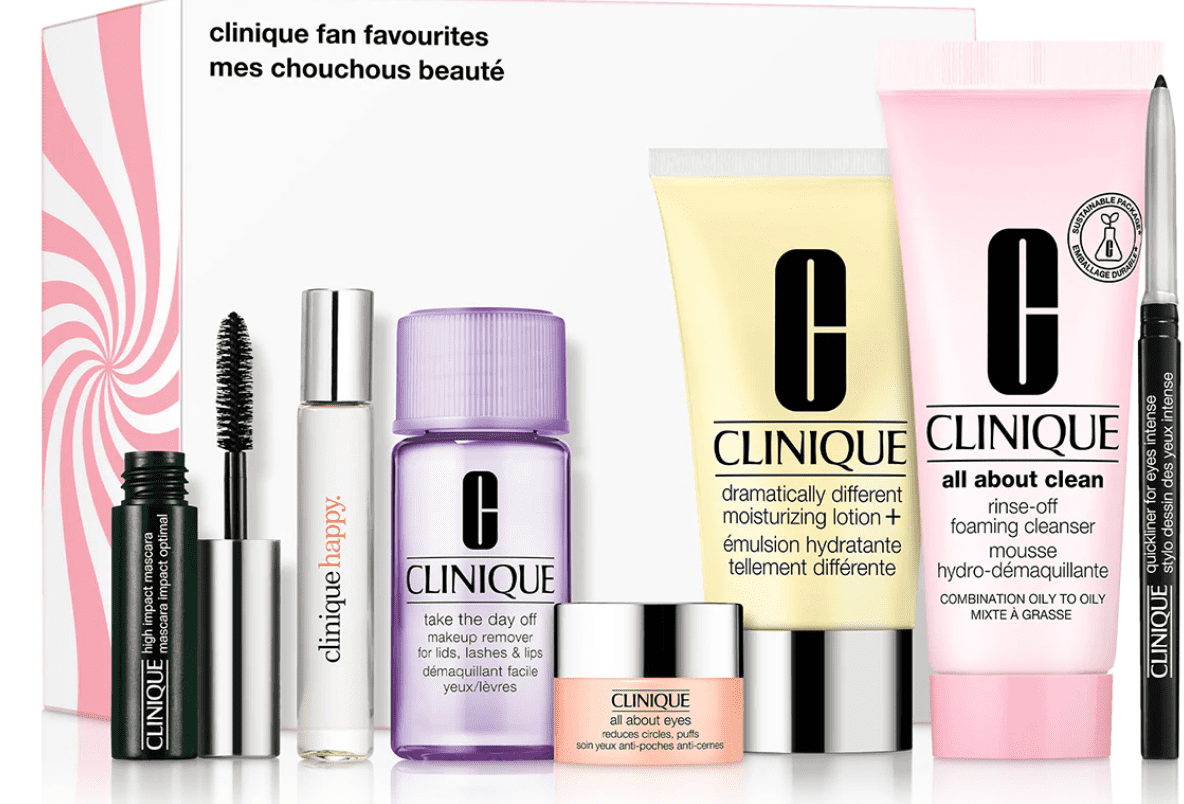 Get your skin in top shape with cleanser, moisturizing lotion, makeup remover, and more, This small set also includes perfume and Clinique's classic mascara. This is great go-to leading into the week before the wedding and could even work as a bridesmaid gift.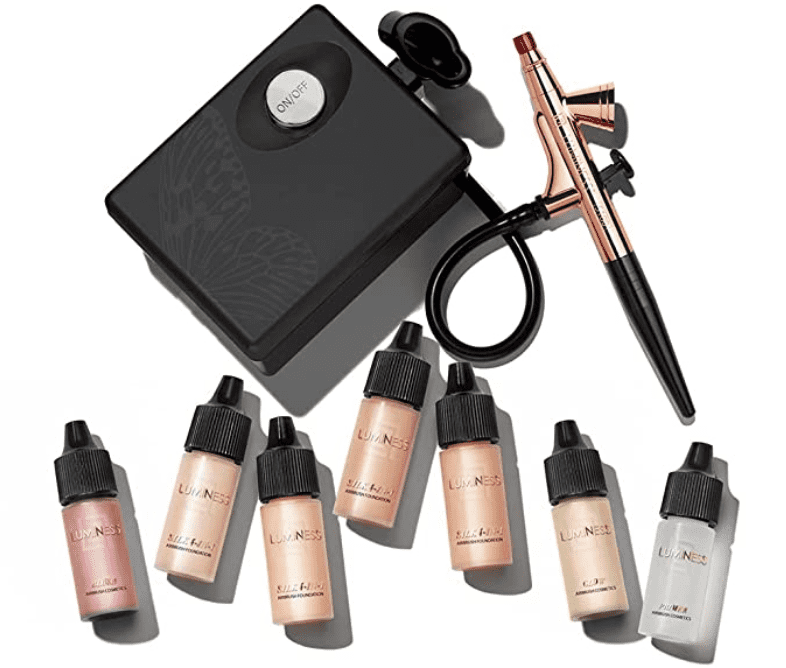 While I don't recommend this for everyone, Luminess is one of the most highly recommended airbrush makeup kits you can buy. If you're comfortable with applying your makeup, this set offers durable and precise application. Capable of covering up wrinkles, blemishes, and more, the makeup is tested by dermatologists and provides moisturizing ingredients. It allows for up to 18 hours of wear– plenty of time for a wedding. I recommend testing it first and giving it a trial day. Available in deep, fair, medium, and tan tones.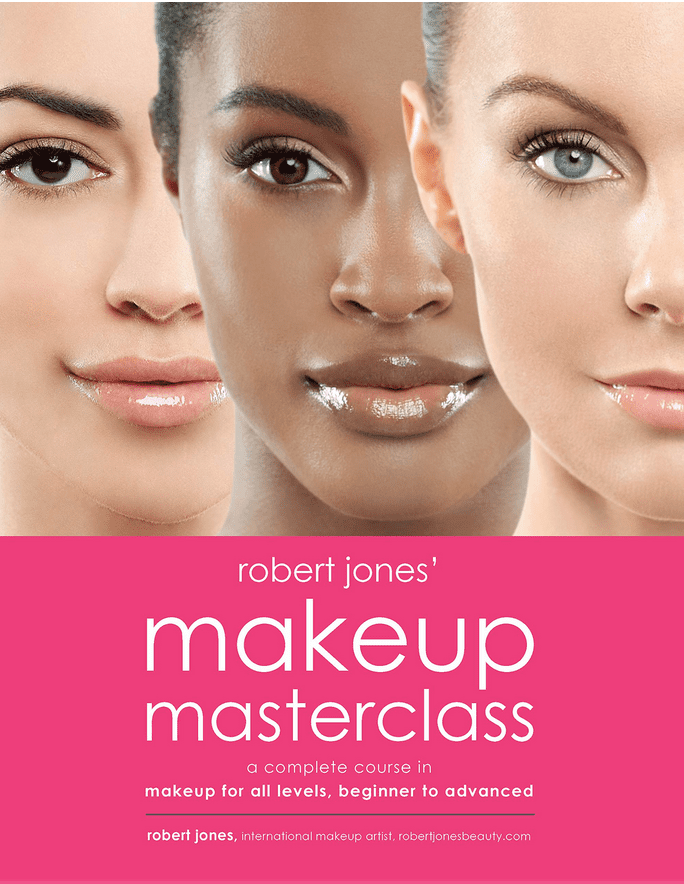 Whether you consider yourself a novice or experienced with makeup, this handbook is helpful for the wedding day and beyond. Step by step photos and guides take you through a variety of makeup look for different skin tones. The book also supplies information for making the best makeup purchases and how to select makeup looks that accentuate your natural beauty.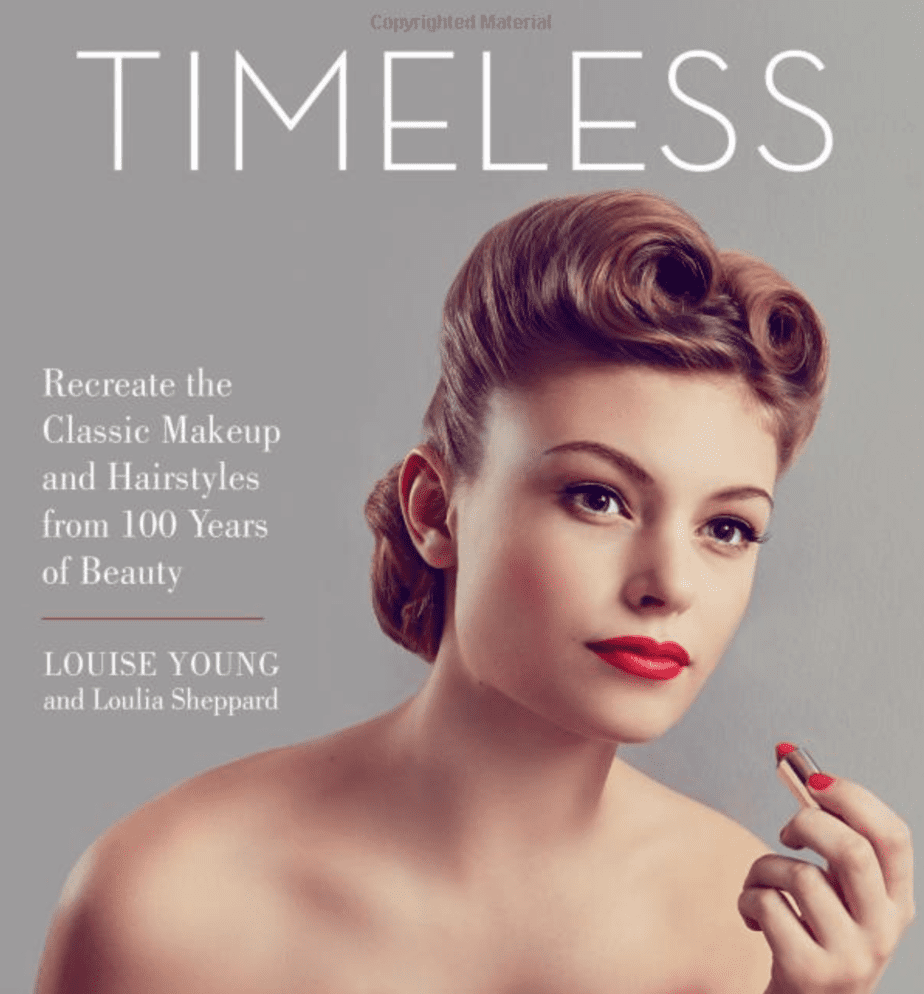 Looking to achieve a classic or vintage look for your wedding? This fascinating book by TV makeup and fashion artist Louise Young provides step-by-step instructions for achieving a century's worth of iconic looks. Standouts include 1930s Hollywood glamour, 1950s bombshell, 60's London looks, and Jazz-age smoldering eyes.
Frequently Asked Questions
Question: Does Sephora do Full Face Makeup?
Answer: It's always wise to call ahead of time, but Sephora offers several makeup services normally. The Beauty Studio services include a 15-minute mini makeup consultation, which includes focusing on one technique, such as lips or eyeliner. This is a good option if you just want a little help and plan to do the makeup yourself. A 45-minute custom makeover includes a full face of makeup. They also do a personal makeup and skincare consultation, where you're assigned a senior beauty advisor. Sephora is known for bolder looks. The 15-minute consultation is usually free, the custom makeover requires you to spend $50 in-store, and the 90-minute one-on-one session requires a purchase of $125 or more in the store. 
Question: How Much Does it Cost to Have your Makeup Done at MAC?
Answer: MAC also provides makeup service and consultation services, even more than Sephora. They have lessons, walk-in services, and appointments– though you should always check with your location. A 15-minute feature focus is one area of makeup, such as a smoky eye or bold lip, and costs $15.  A 30-minute makeup look may cost as little as $30, and a 60 minute, more detailed makeup look is an average of $60. They do often also have bridal makeup, which includes eyebrow styling, two focus features, and skin, for around $150. 
Question: Is Ulta Doing Makeup?
Answer: Ulta is a third, popular option for makeup. Ulta offers everything from deep conditioning treatments to full makeup applications. A formal makeup application costs $60, though it's not specific to bridal. They also have makeup lessons for around $30, and regular makeup applications for around $50 to $60. Brow lifts, facials, and resurfacing peels are other services you may be interested in. 
Final Thoughts
Wedding makeup is not nearly as daunting or complicated as it might seem. Instead of merely following trends, consider your attire, typical style, and venue. A more dramatic look is typically more suited for evening weddings. If you're getting married on a beach, keep things light and natural. Opt for colors that complement your skin tone and play up your best features. 
But the bottom line? It's your wedding, and there are no hard and fast rules. The best wedding makeup ideas are ones that suit your vision. Don't be afraid to try out a few looks. You might be surprised by what you find. 
Further readings:
Wedding Hair Ideas You'll Love
How to Find the Best Wedding Photographer