It may not be the first to-do on your wedding planning list, but finding the best wedding photographer is something few couples regret. 
Most couples spend over a year, sometimes a few years, planning their wedding. From financial planning to selecting the best food and drink menu, it's hard to underestimate the time it takes. But after the wedding day, many couples don't lament whether or not they added a signature cocktail or drove off in a limo as their wedding transportation. 
It's the lasting memories– and the photos taken from the wedding day- that end up being the most important. And that places a lot of pressure, not only on the couple but also on the wedding photographers themselves. 
John Dolan knows the pressure to make the perfect wedding photos first-hand. The acclaimed photographer is considered one of the best, with clients as varied as magazines like Martha Stewart Living Weddings and Brides to A-list celebrities including Will Smith, Ben Stiller, Gwyneth Paltrow, and others. 
In a recent interview with PetaPixel, an online news site about photography, Dolan explained what he feels is most important in a wedding photographer. He discussed the importance of capturing the "broad range of emotions" on the wedding day, finding "moments of truth" and beauty, and working with the mood and lighting of the day, rather than fighting against it.
But perhaps the most important insight was his comment about the relationship between a client and their photographer. He insists that it's essential that there's great communication between the two and that there's a level of trust. He never expects his clients to pose a certain way but captures them in ways that make them comfortable and feel natural.
That's refreshing and insightful advice, but how does it translate? Luckily you don't need to have a celebrity budget or name to hire the best photographer for your wedding. In this guide, I'll give you realistic expectations about hiring a photographer, what to expect on your wedding day, and even slip in some wedding photography-related gifts to help you cherish your photos for years to come. 
How Important is a Wedding Photographer?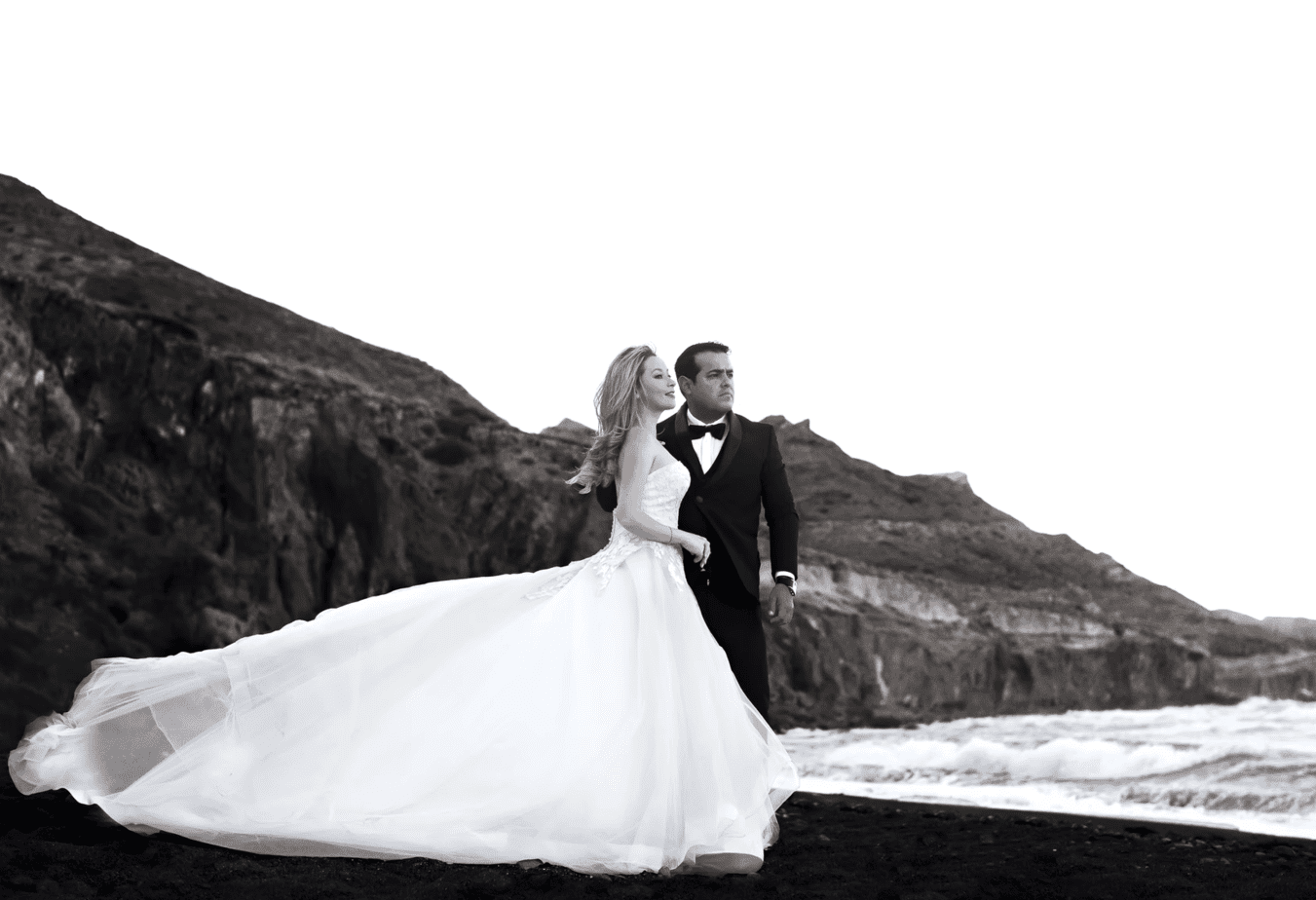 If it seems like everyone in the United States has a wedding photographer, that's because it's extremely common. A study by The Knot estimated that around 90 percent of couples hire a photographer for their wedding. And it's no wonder: a wedding photographer can capture everything from formal photos to candids during the reception. It's undeniable that, for most, having photographs to remember their wedding by is truly important. Of course, what matters most to you, as well as your budget, should guide you to whether you should hire a photographer, as well as who you should hire and for how long. 
Should I Hire a Wedding Photographer?
While it's possible to overpay for a photographer–or go overboard on coverage– you'd be hard-pressed to find many couples that regret hiring a wedding photographer altogether. While pricey,  wedding photographers capture some of the most important moments in your life. If they're covering your whole wedding, you'll get photos of small moments as well. Professional photos are ways to keep memories of your wedding alive, share them with close friends and family, and children if you ever have them.
 As much as I love budgeting and cutting costs, photography is one area I would be more hesitant to skip altogether. But the good news is that there are ways to save on wedding photography (which I will share later). No matter what, you'll want at least a few photos that are of excellent quality for your wedding. 
Who Pays for the Wedding Photographer?
Wedding traditions are constantly changing, and often for the better. But the changing traditions have also led to gray areas for who pays for what. Traditional wedding standards are used to hold the bride and their family responsible for photography. Not only does this provide no guidelines for same-sex couples, but it's also a rule that's not always followed anymore. Aside from younger couples (early 20's or below), it's fairly common for the couple themselves to pay for the photographer, though close family members on either or both sides may fit in. Never ask your bridal party to cover the costs. 
The best way to solve this issue is to take care of wedding financial planning before you hire any professionals. Show your plan and ask respectfully if any family members would like to contribute to the wedding planning process in any way (setting any boundaries you feel comfortable with). That way, you're leaving the door open for them to chip in– without pressuring them to do so. 
How Do You Price Wedding Photography?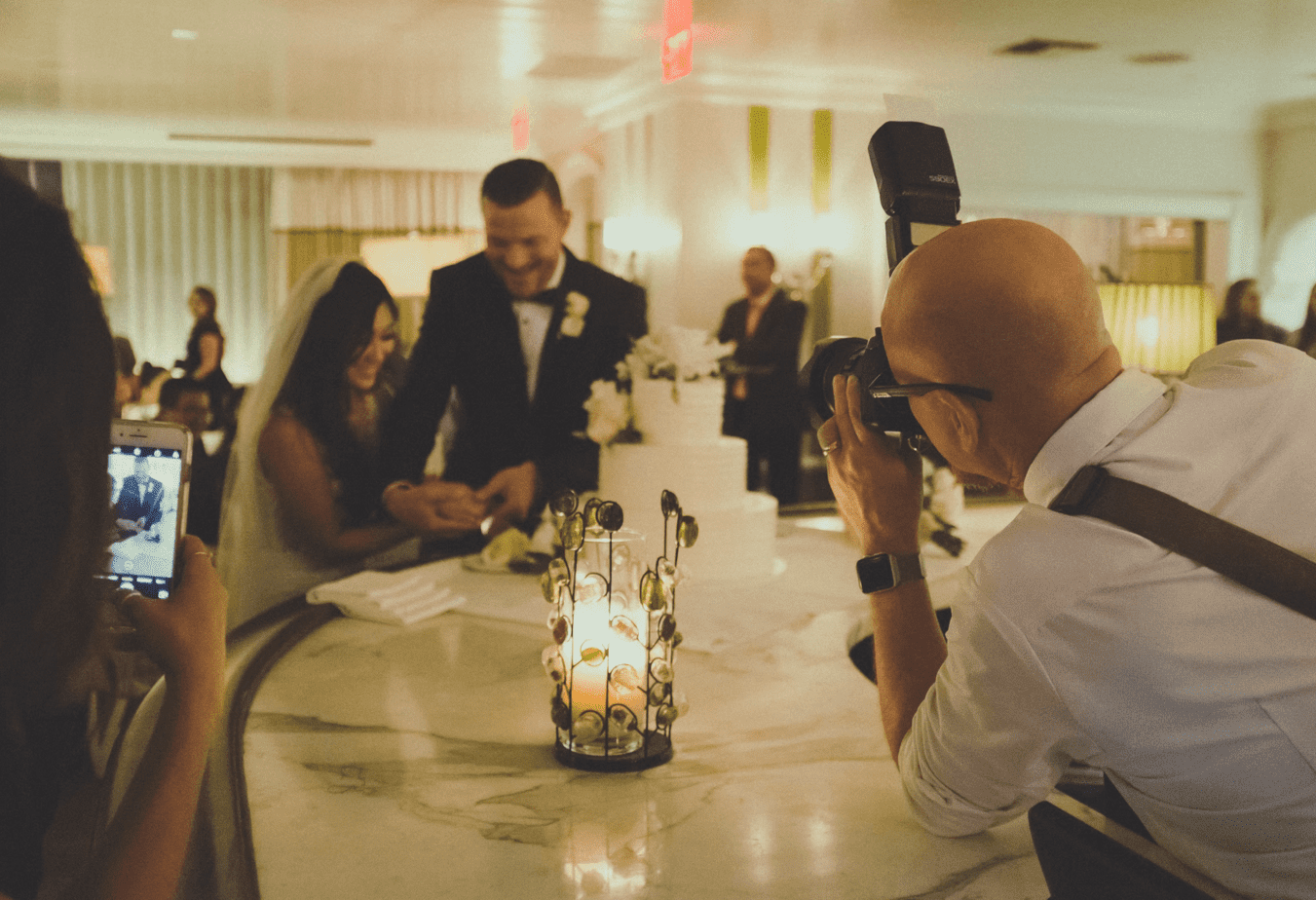 See the table below for an explanation for understanding different wedding photography costs. 
| | |
| --- | --- |
| Photography Type | Average Price |
| Hourly Rate | $100 to $500 |
| Average Total Cost | $1,000 to $5,000 |
| Rehearsal Dinner  | $100-$150/ hour |
| Extra Photographer (2 instead of 1) | Varies; could be as little as $30- $50 for assistants or the same rate as your first photographer |
| Wedding Photography Tip  | 10 percent; an average of $100 minimum  |
Pricing wedding photography can get complicated. You'll want to ask for an hourly rate, then factor in the cost of buying prints and extra services. The cost of wedding photography increases every year and varies significantly by region and level of expertise. According to Wedding Wire, the average amount spent on wedding photography ranges from $1,000 to $5,000. Hourly averages range from $100 to $500. You do not need a photographer for a rehearsal dinner, but if you do, it should be a slightly lower hourly rate vs wedding day photography. 
So it's no wonder that many are at a loss when it comes to determining a reasonable price for a wedding photographer. So, to determine your cost, research and ask about the following:
Hourly Rate
This is the main cost of wedding photography. A photographer should have an hourly rate, and how much you pay depends on how long you're hiring the photographer for. Some photographers have a minimum coverage requirement. 
Travel Charge
If your photographer has to travel a long distance–either from where they're headquartered or from ceremony locations to receptions, they may charge a small travel fee. This could be tacked on to the total price, added to the hourly rate, or simply counted towards the hours they're covering your wedding. 
Printing and Editing Fees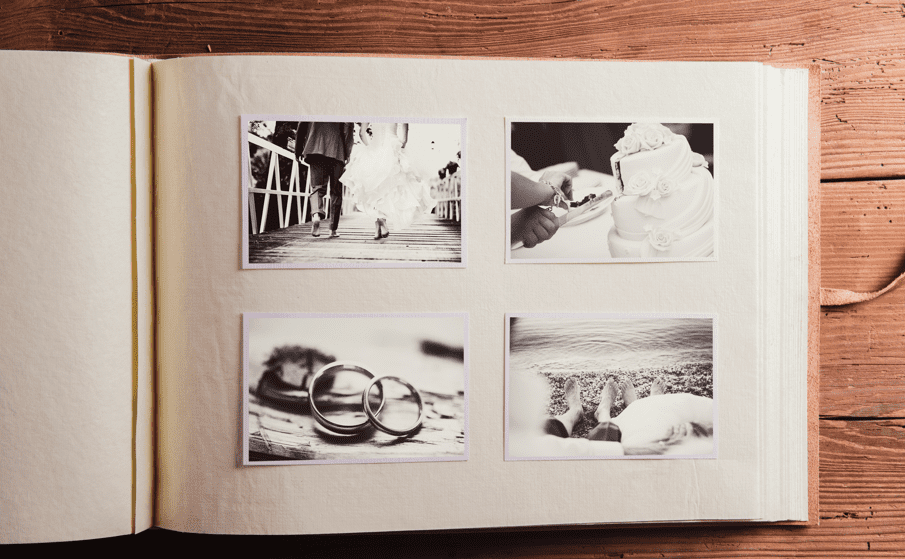 I'll discuss this in more detail, but this is where pricing gets tricky. You often buy packages, which incorporate the hourly rate, editing fees, and printing. But the photos you get can vary dramatically depending on the photographer and package. Usually, you'll receive a few retouched digital photos and a few hours of coverage. Make sure to investigate what is– or isn't–included. 
Extended Hourly Rate/ Fees
If you ask your photographer to stay beyond their package deals or typical agreement, expect you may pay a premium. That may be reflected in your hourly rate, and that might be reflected as an additional fee on top of your expected total. However, never hire a photographer and ask them at the wedding reception to stay longer. You should have an official contract or agreement between the two of you. 
How Much Do You Tip Your Photographer?
Finally, factor in tipping. It's standard to tip all wedding professionals, and this is true for photographers as well. 10 percent is a reasonable amount to tip your photographer. You can tip slightly more or less based upon your experiences, but don't skimp much below 10 percent per photographer. It's especially important to tip those who own their own business. 
Why is Wedding Photography so Expensive?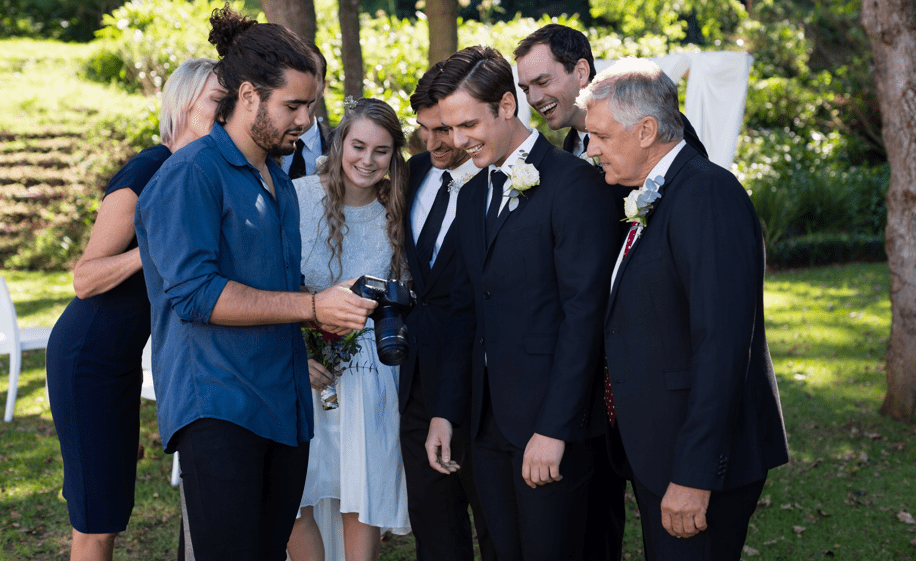 There's no denying that wedding photography costs a lot of money– and the rough averages you saw are just that. If you live in a high-cost area, expect to pay above those average prices. But as I also mentioned, wedding photography includes many facets. The rare includes services like professional editing, travel, and more. The cost also factors in equipment maintenance. And most products and services labeled for a wedding are indeed more expensive due to expertise but also demand. But I do have a few tricks as to how to save money. 
How Do I Reduce Wedding Photography Costs?
There are many ways to reduce wedding photography costs. Way number one? Reduce the amount of coverage. You can sometimes hire a photographer to just cover a ceremony, just cover a reception, or simply for formal photos. Some photographers will allow you to hire them for just an hour or two– though this is not always the case. Comparison shopping for other photographers in your area and getting married during a less popular season can also slash costs.
 You can also hire an amateur photographer– but you must be careful. I recommend asking for samples of their work and seeing if they have any ratings. You can save a lot of money with a beginner– even halve your costs- but you should always make sure you research before you book. A summary of ways to trim costs is detailed below:
Book early– you may pay a premium if you book too late 

Have your wedding off-season (January- early March)

Hire a beginner

Limit your coverage 

Select digital vs physical prints

Skip rehearsal dinner and day-of wedding preparation coverage 

Comparison shop 
Should I Hire a Family Photographer or a Beginner?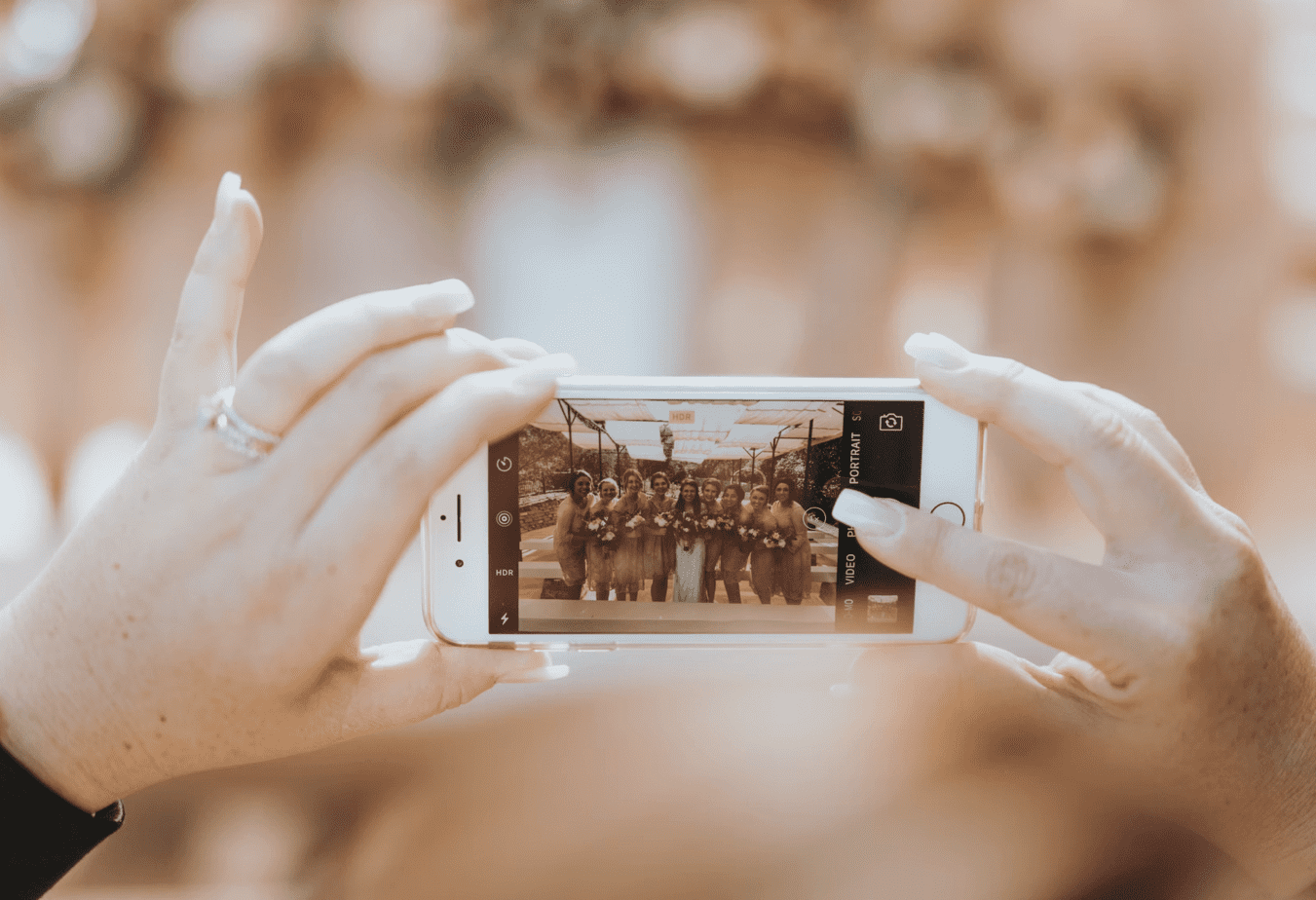 This is tricky. As I mentioned, one of the surest ways to trim costs is to look outside of professional photography companies. But you also need to make sure you do it respectfully.
Friends and Family 
 If you're lucky to know a family member or friend who's a photographer or has done photography as a side gig, it's not a bad idea in and of itself. You're likely to get a discount, and you may feel comfortable with the whole process. But a family member should never feel pressured to provide photography, nor should they work for free. You need to be honest with yourself about the situation and what makes the most sense for you. I also see a big difference between hiring for formal photos after the ceremony vs asking someone to cover the entire wedding. You want to make sure both friends and family have time to enjoy the wedding as well. 
How Much Should a Beginner Wedding Photographer Charge?
It's hard to say, but obviously, a beginner should charge less than a long-time professional. You could potentially pay about half the hourly rate for a beginner. But if you do go with a beginner, ask to see samples of their work and ask about the experience and training they do have. 
Should I Tip Family or Self-employed Photographers?
All photographers should be tipped. It doesn't matter if you're working with a friend, family member, or a novice. This also applies to freelance photographers. No matter what you do, treat your photographer well. It's also polite to offer them some wedding food. Some couples even give a thank you card. You don't have to go overboard, but don't trim costs by skipping the tip. 
How Do I Find the Best Photographer for my Wedding?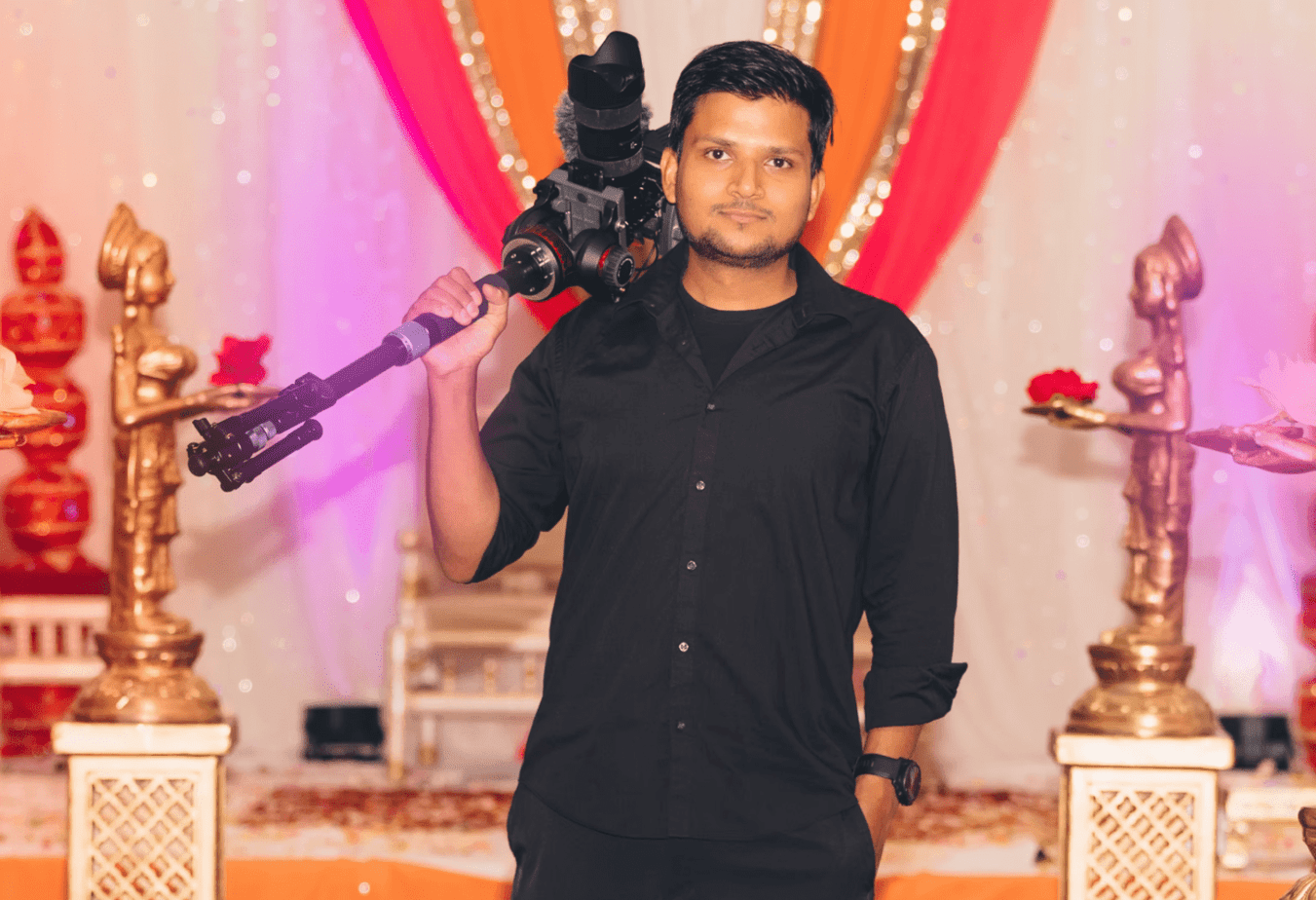 There's a difference between knowing the cost of wedding photography and finding the best photographer. You don't need me to tell you that obviously there is no one best photographer, and there's likely not even the best photographer in your region. Instead, the key is to find a photographer that understands what they're doing, is honest about their practices, and is a good fit for your budget and expectations. 
What Should I Expect From a Wedding Photographer?
It's also true that all wedding photographers work slightly differently. But every photographer should offer you rates upfront– whether that's an hourly rate or package deal. They should explain their standard coverage. Aside from special photos, such as the First Look, wedding photographers provide an average of 200-300 photos for 4 hours, or 400-800 photos for 8 hours. Those 200-400 photos are selected from 1,000 to 3,000 actual photos taken, then edited for professional quality. 
You should also expect a photographer to ask about your preferences. They should make notes if there are specific things that you do or don't want to be covered. Be wary of any photographer who asks little to no questions. You don't want a cookie-cutter service but a service designed for your wedding wishes. 
What Should a Wedding Photographer Include?
Again, this varies. If you go with a professional photographer, especially a larger photography company. A typical wedding photographer offers a package deal, which covers many aspects of the wedding. A standard package may include pre-wedding photos, ceremony photos, formal portraits, reception coverage, and then digital and/or prints for a wedding album. First Looks, extra poses, and events outside the wedding day are most often not included. The photographer may also have a limit as to the number of photos taken. Photos with specialty editing techniques may also be offered as optional add-ons. 
What Do I Ask Before Hiring a Photographer?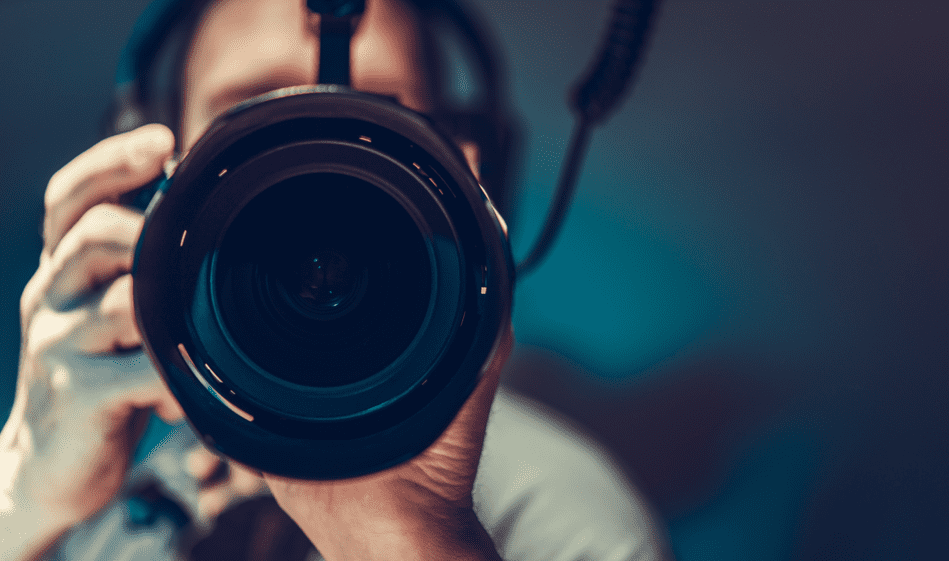 Knowing what to ask is one of the best ways to find the best wedding photographer for you. If you come in prepared, then you'll get a better sense of what they offer– and if it'll fit into both your budget and your preferences. Here's what I recommend asking:
Do you work with an assistant? Is there an extra fee for the assistant, or is it included in your quote?

What different wedding packages do you have available, and what do they include? Can I customize any packages?

Are you available for my wedding date?

What's the average number of photos I can expect?

Do you charge extra for travel?

Can I make special photo requests?

How much of a wedding do you cover?

How many years of experience do you have? Have you covered other weddings? Do you have any professional training? 

Can I see examples of your work? Are there different or specialized styles I can choose from?

Do you require a deposit, and how much is it?

What type of equipment will you be using?

What are your cancellation policies and fees? 

When can I expect to see my edited photos?

Can I see a sample contract/ written agreement? 

Are there any extra fees that are not included in your packages?

Is there anything else I should know about working with you? 

What are your privacy terms? Do you post any of your photos to social media or other promotional marketing? 
How Do You Politely Decline a Photographer?
If you've looked through their work or rates and simply feel it isn't a good fit, don't feel pressured to commit. If anything, someone who pressures you to commit is just another sign that they may not be the right fit for your wedding. Thank them for their time, explain you don't feel you're a good fit, and wish them well. 
How Do I Hire a Wedding Photographer?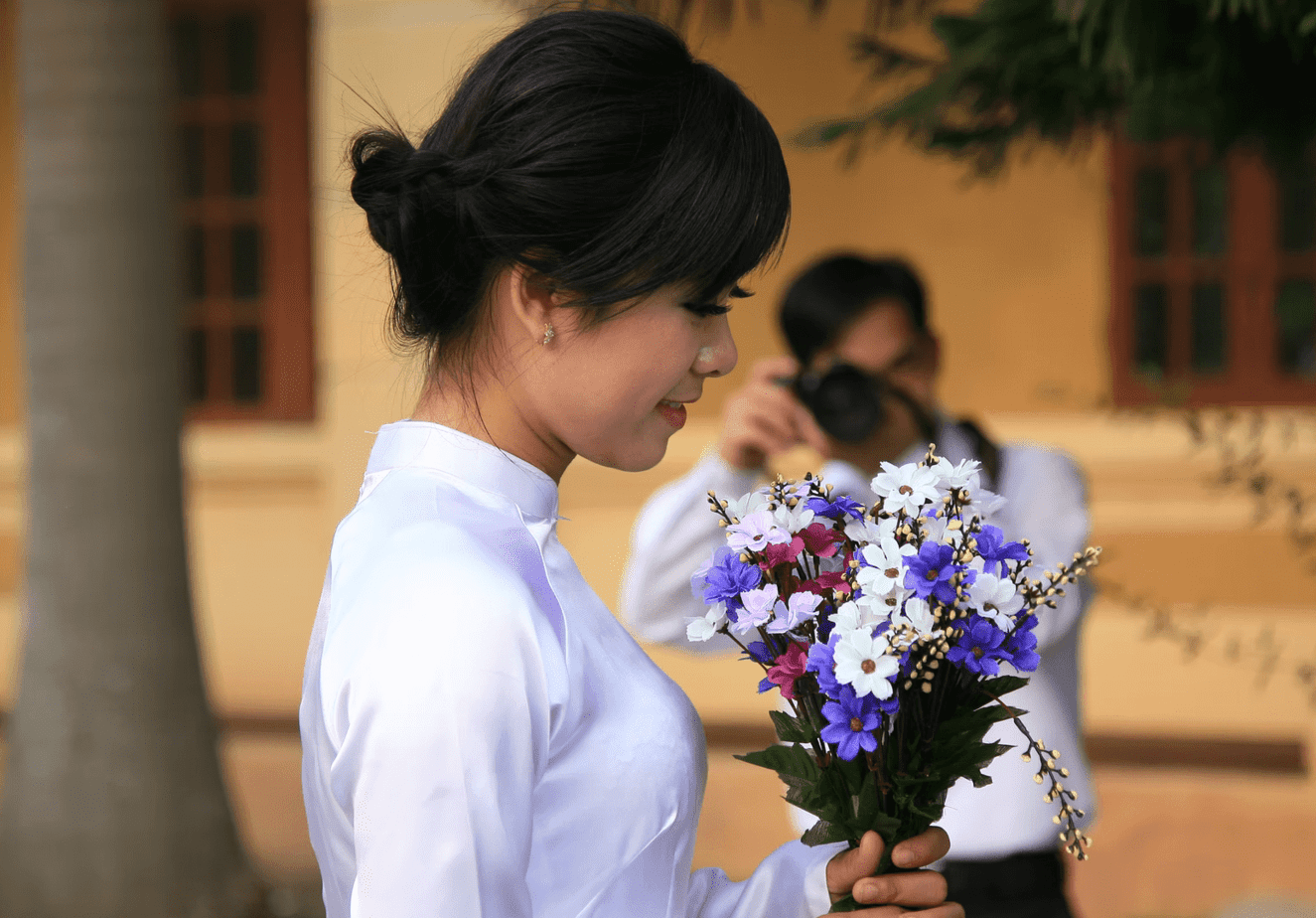 After you've asked all those questions and have realistic expectations, make sure you do some outside research if you can. If it's a larger company, you may be able to find a Better Business Bureau profile. You can also look for Google or Yelp reviews. It's best to not take a single review too seriously but to look for patterns, and, of course, any red flags. Don't rely on testimonials on the company's website.
After asking questions and doing your due diligence for research, it's time to book. Or is it? Here's when you ideally should book your photographer, for how long, and whether you need just one photographer or 2. 
When Should I Book a Wedding Photographer?
There's not a strict deadline, and how far beforehand depends on if you're getting married during peak wedding season (late Spring through early Fall) vs a dead time (generally winter to early Spring). If you plan to get married at a very popular time, it's not a bad idea to book a photographer as much as a year in advance. 
How Long do I Need a Photographer for my Wedding?
When you book a wedding photographer, I mentioned you need to look at how much of an event is covered. How long you need a photographer depends, of course, what you expect is covered. As a general rule, if you want the entire day covered, add your reception and ceremony time, plus 1-2 hours of coverage before the wedding and an hour for portraits. 8 hours often suffice for full wedding coverage. 
Do I Need 2 Photographers for my Wedding?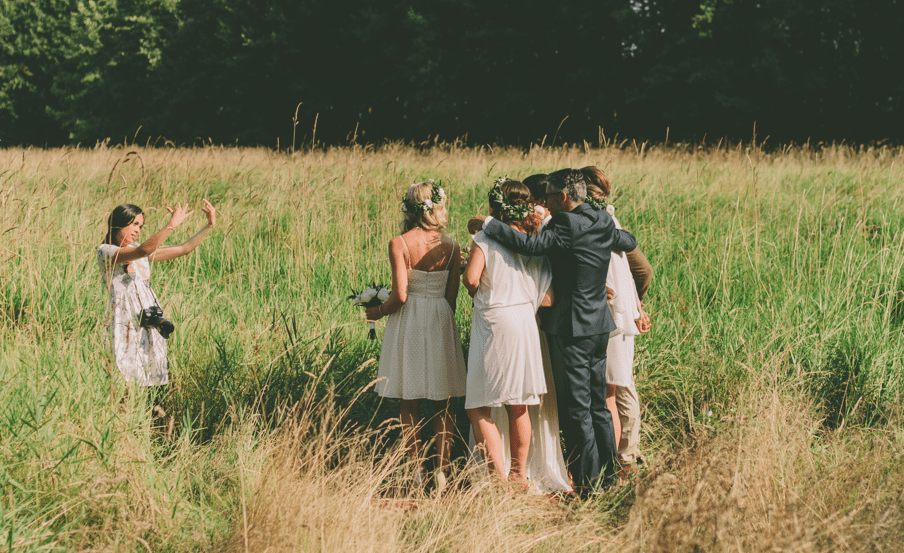 It's quite common to have 2 photographers for a wedding. If you're working with a professional company, it's not unheard of for packages to include an assistant photographer. This explains in part why wedding photography is so expensive. A second photographer allows you to get greater coverage. A first photographer may take portraits while a second photographer covers the cocktail hour. If you have the budget, most consider it well worth it. If you don't, it's of course not a must-have. You simply need to decide how much and what you'd like covered. Communicate before booking so you don't go in expecting certain things to be covered. 
Are 4 Hours Enough for a Wedding Photographer?
If you book a wedding photographer for 4 hours, you can expect pre-wedding, ceremony, and portraits to be covered. Some couples opt for this to save money and rely on family and friends for candids at the reception. If you're on a tight budget, 4 hours can still provide memorable and professional photos, but at half cost. 
How Many Pictures Should be Expected From a 1-hour Shoot?
A 1-hour shoot is a bit unusual for a wedding and would likely only cover professional portraits, but again, it can be a way to save money. You may find that freelance photographers and independent photographers are more likely to offer this. 
Our Engagement Photos Necessary?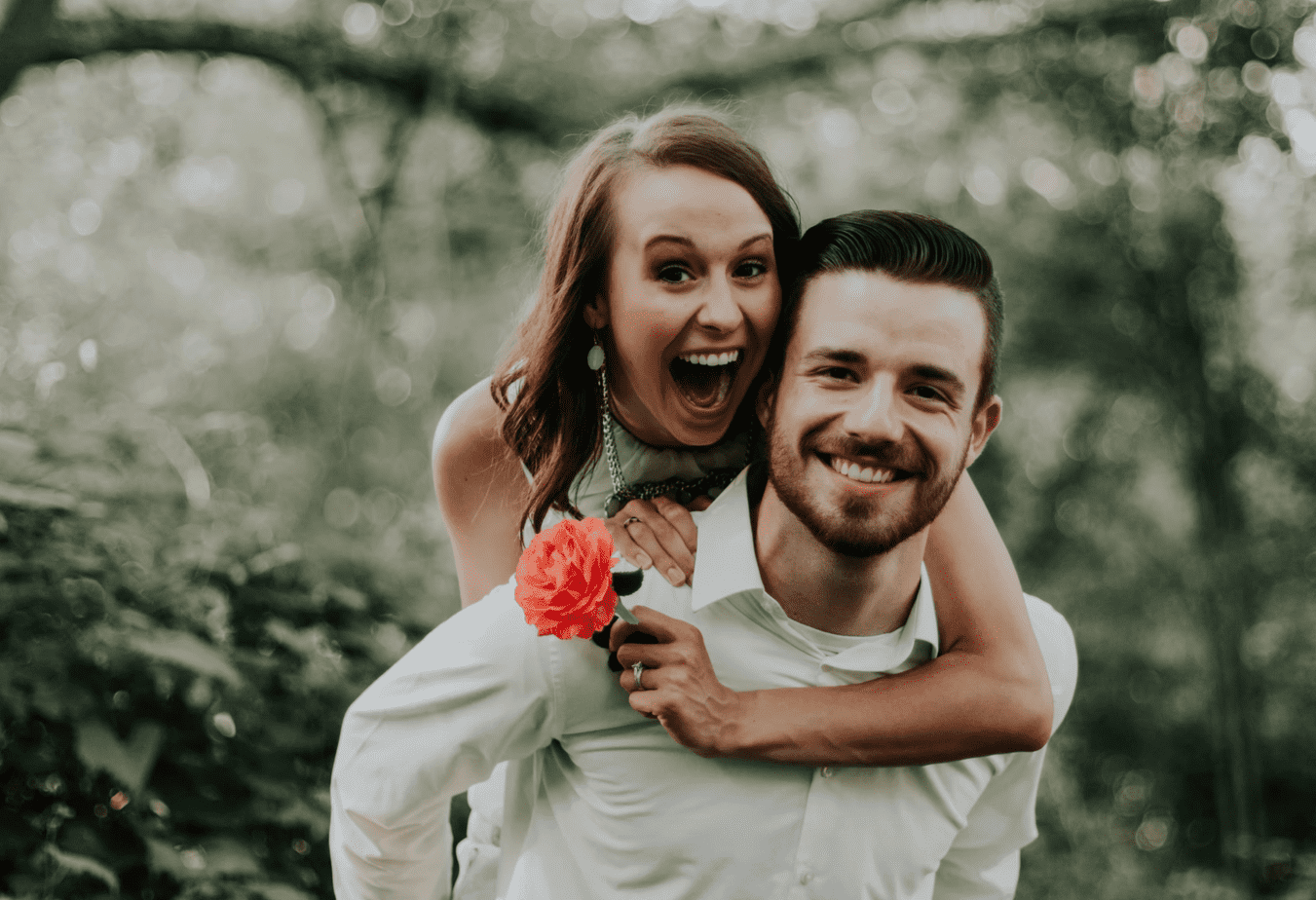 A final issue I want to touch upon is engagement photos. Most photographers who cover weddings will also cover engagement photos. Some wedding photographers even include an engagement photo session in a wedding package or offer them at a discount. Engagement photos are, of course, optional. Not everyone has engagement photos, and not everyone slips them into invites. Some couples also opt for taking their photos. But engagement photos can make for great memories and add a personal touch to wedding websites. It's all up to you. I'd prioritize a good photographer for your wedding, then see what's comfortable for you. 
What Do Engagement Photos Cost?
As is true for wedding photography, engagement photos can vary in cost. You can expect to pay around $100 to $200 per hour. 
How Long Are Engagement Shoots?
Most engagement shoots last around an hour, allowing for one to two outfit changes. If you want more outfit changes in multiple location changes, it could last longer than an hour. You should have an agreement for an estimated duration, cost, and outfit changes, and locations. If you plan outdoor engagement photos, which is most common, you'll need to work with your photographer to make a plan in the case of poor weather. 
How Many Outfits Should I Have for Engagement Photos?
As I mentioned, the two outfits are standard. Usually, couples will choose both a semi-formal and casual look. The outfits should complement each other but do not need to perfectly match the wedding theme. Make sure to steam or iron clothes ahead of time. While some get their hair and makeup done professionally, it's not a necessity. 
Can You Wear Black in Engagement Photos?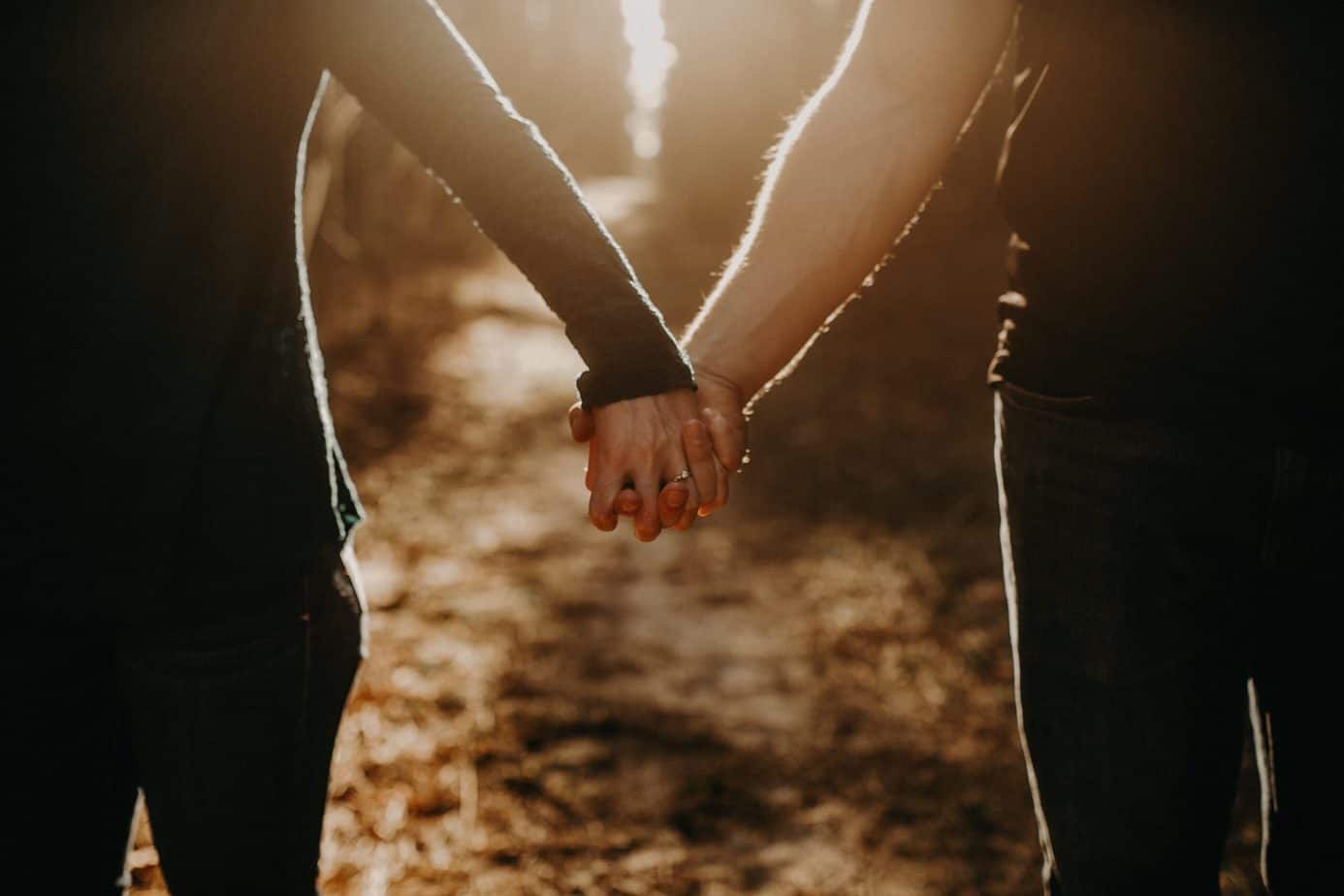 Many are tempted to wear black for engagement photos, either feeling comfortable in the color or finding it flattering. But I recommend against black or white. The problem with black clothes is that they tend to show dirt, dust, and debris. They can also be harder to distinguish in photos. Popular colors for engagement photos include blue, gold, earthy tones and neutrals, or seasonal colors (such as bright or pastels for Spring or red and oranges for Fall).  
What Month is Best for Engagement Photos?
Most couples take their engagement photos about half a year before the wedding. This allows time for photo editing, then making your choices if you plan to include them in your invitations or on your wedding website. As far as time of year, the height of Summer is likely to offer the best lighting, but any time of year can be beautiful, so long as it's planned at a time of day that makes sense. 
What Time of Day is Best for Engagement Photos?
Time of day, then, is quite important, but obviously, the time of day that's best will vary by the time of year and your geographic location. One of the most popular times for engagement shoots, regardless of the time of year, is about 3 hours before sunset. The sky has a softer but light hue to it, and this gives you enough time to avoid darkness. 
Wedding Photography Gifts and Keepsakes
Whether you're buying for yourself, for family, for your bridal party, or even as a guest at a wedding, I love looking on Etsy for wedding photography-related keepsakes. These are handmade, lower cost than options for a traditional wedding photographer, and well made. Of course, always check seller reviews before buying. I'll give you a few of my picks, but you can also Shop All Etsy Wedding Photography Gifts Here. 
Custom Portrait of the Couple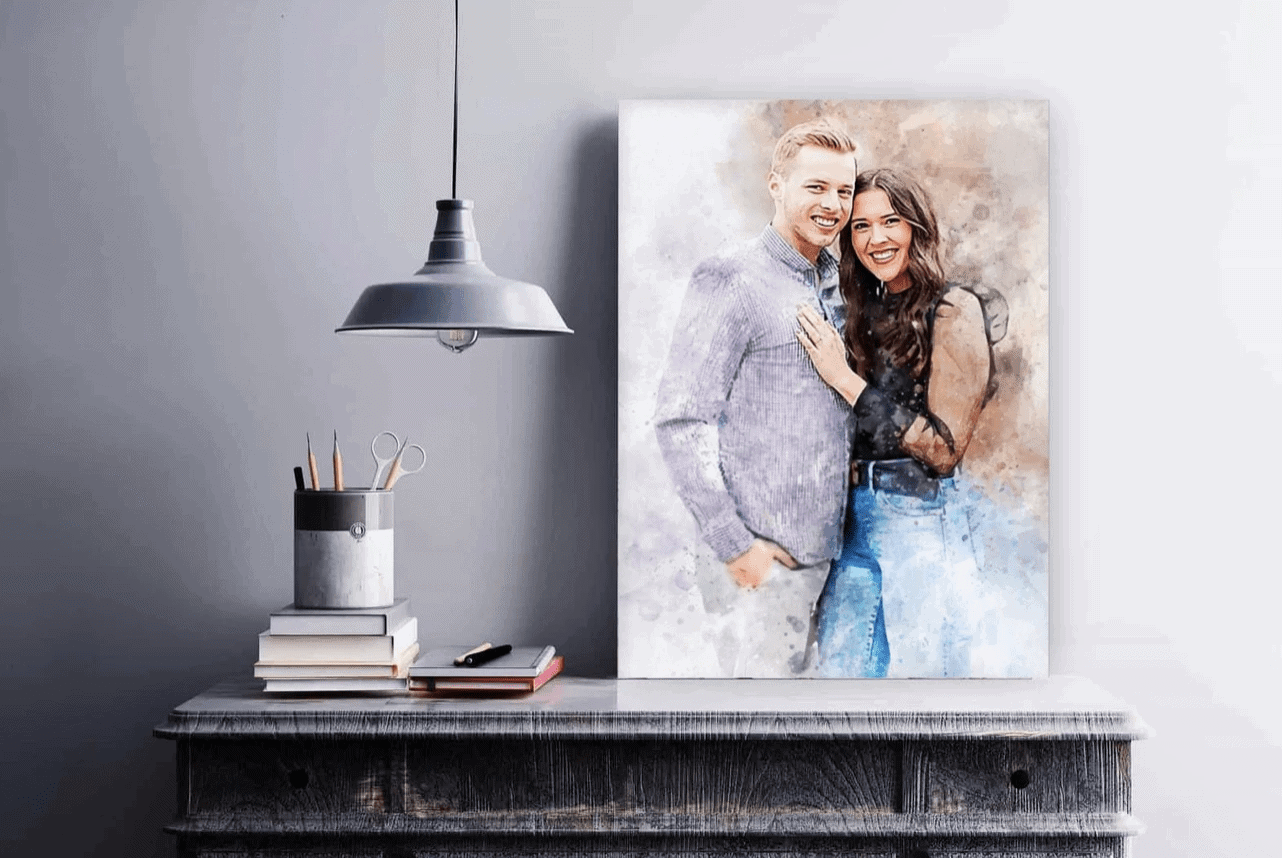 Choose from digital files, wrapped canvas, or fine art paper. Available in sizes ranging from 8 by 10 inches to 30 by 40 inches, this handmade portrait makes for a beautiful and memorable gift to yourself or someone else. It's an Etsy bestseller, and you can see examples of their work. Buy Here.
Wedding Song Lyrics with Photo Personalized for First Dance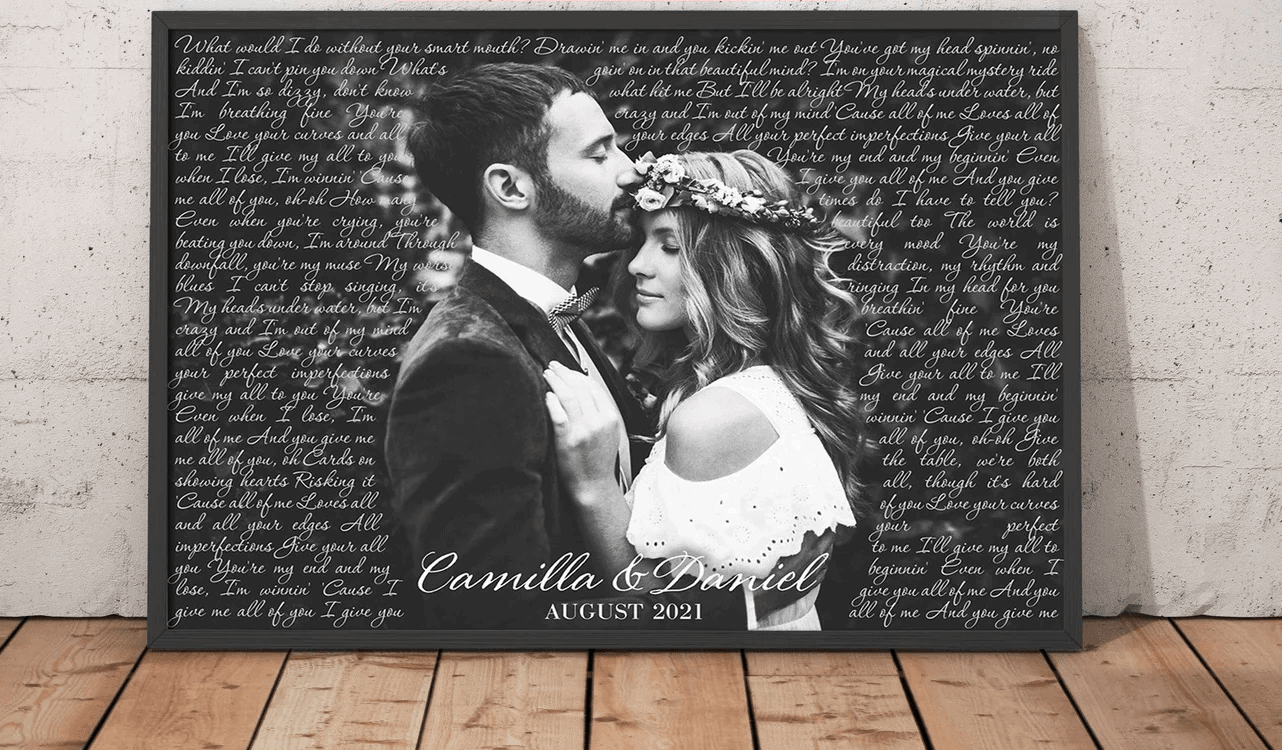 Relive your first dance with this beautiful poster. Personalize completely with the song lyrics of your choice, as well as your names and wedding date. You can order prints, posters, digital downloads, in multiple sizes. The frame is not included. Buy Here. 
Wedding Oil Painting from Photo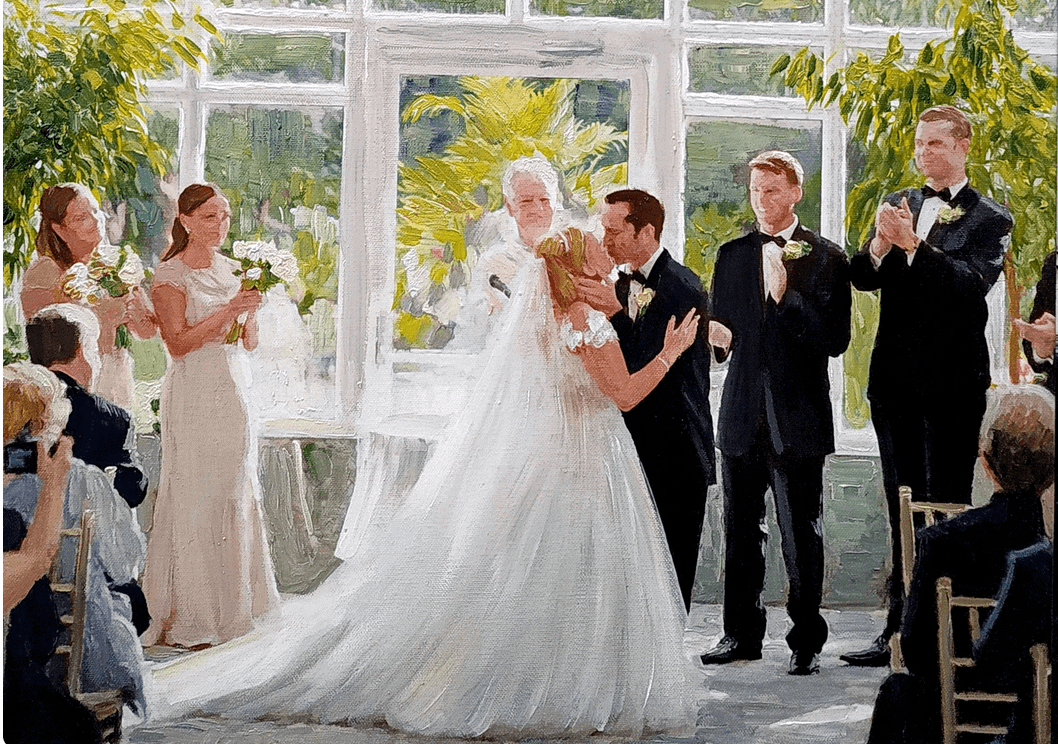 This is truly incredible. This bestselling option is an oil painting, created on canvas and shipped within 9 to 17 business days. It's painted by hand and has earned acclaim from customers. Multiple sizes are available. Buy Here. 
Frequently Asked Questions
Question: What do Brides Want in a Wedding Photographer?
Answer: Every bride or groom comes in with different expectations, so it's important to communicate clearly with your photographer, from how much you want to be covered to how much you'll be paying. But it's also important to understand that not everything will be perfect, even with the best wedding photographer. Expect that you'll need to be patient, that clothes, hair, and makeup won't remain perfect the entire time. Photographers will take far more photos than they'll end up using as well. If you want great dance shots, make sure you request them during events like the First Dance, when the floor won't be cluttered. Also, note that smartphones and flashing during the ceremony could impact your wedding photo quality. Some couples don't worry about this, others ask their photographer, and still, others don't permit taking photos during the ceremony. 
Question: Why Don't Photographers don't Give you all the Photos?
Answer: Photographers never provide every photo they take– nor would this be desirable. They select only photos at proper angles and lighting. Thus, when you see your final wedding photos, they reflect just a portion of the photos taken during the wedding. 
Question: What are the Skills a Wedding Photographer Needs?
Answer: The signs of a good wedding photographer are often reflected in the way they work with clients. One can be a talented photographer but still, be a poor choice for a wedding. They should be clear communicators, enthusiastic but professional, and accommodating. While creativity and talent are important, so are patience and thoughtfulness. A photographer should place their clients first when possible and be organized and ready with necessary information. 
Final Thoughts
Is there a perfect wedding photographer? There isn't, but there are savvy ways to find the best photographer for your wedding. By coming prepared with questions and realistic expectations, you increase your chances of a great experience. Always ask to see samples of their actual work and ask for a full quote before signing on. I'd also check privacy and cancellation policies. 
Find more planning-related guides below for a perfect and stressfree wedding:
The Best Wedding Flower Ideas: For a Stunning Decor
How to Find the Best Wedding Stationary