Meet Our Bridal Team
If you've come to find inspiration, styling tips and advice for your big day, look no further! Here at Bridal Atelier, we're committed to helping you plan and pick out everything that goes into a wedding celebration, including a dream dress, venue and ceremony & reception.
We know that planning & organizing a wedding is no small feat, especially if you plan to have a large celebration with a lot of minute scheduling details. There are countless wedding magazines out there and while they might help you narrow down your list of dream dresses, they usually lack advice from fellow brides who have already had the experience of planning their own weddings. We'll bring you that unique expertise, so that you can feel confident in the choices you make towards your special day!
While we know that we can't be with you on your wedding day, we'll provide you with some great guides so that you can navigate everything with ease and spend time celebrating the special moments. The last thing we want to happen is that you forget to book important appointments or pick up essential items, especially if you don't have an official wedding planner to help out!
If you're ready to jump into the world of planning and preparing with us, check out our comprehensive guides on planning, fashion, beauty, rings and travel.
How We'll Help Before Your "I Do"
No matter where you're at in your planning journey, we're here to help you every step of the way. Speaking from personal experience, we know how stressful it is to plan (and execute) a wedding. We've covered ring selections, destination choices, dress shopping, and beauty advice all here for you!
What We Give Our Brides
Forever doesn't scare us! Your wedding day is the most important day in your life and we're here to make it seem less scary. You aren't alone in your wedding planning journey! We're beyond obsessed with helping our brides feel confident, educated, and collected as they get closer to their big day.
All of the information we provide you here on Bridal Atelier is focused on helping you be the bride you've always dreamt of being. We'll focus on reviews, guides, and ideas to you sort through the overwhelming market and make the best decisions for yourself!
How this Works
We are a team of experts here at Bridal Atelier, whether that be in planning, makeup artistry, fashion or personal wedding planning. If there are products or services that we're recommending, rest assured that we've already tried and tested them thoroughly on our own. If we're recommending styling or makeup choices, we have personal expertise either as brides or as makeup artists/enthusiasts and stylists. Here's a little sneak peek into our review process:
When we see a new, must-know bridal trend emerge, we first look into the many different options out there and decide which items we want to include in our review. If the trend is a new makeup or dress style, we'll gather our own thorough research and tests so that you get the best advice.
If we're reviewing a specific product or service, we'll ensure that the test period accounts for all potential unforeseen issues so that you don't run into any problems on your big day.
While we're testing out the item, we keep detailed notes on how it's performing to be sure that we don't miss anything.
We're always transparent with our reviews and advice; if there are downsides to some services or products that we talk about, we'll make sure that you have all the information you need to weigh your options.
Core Values
Beauty
Innovation
Service
Creativity
Our Team
Say "hello" to our team of bridal experts!
Alexandra Gavrilescu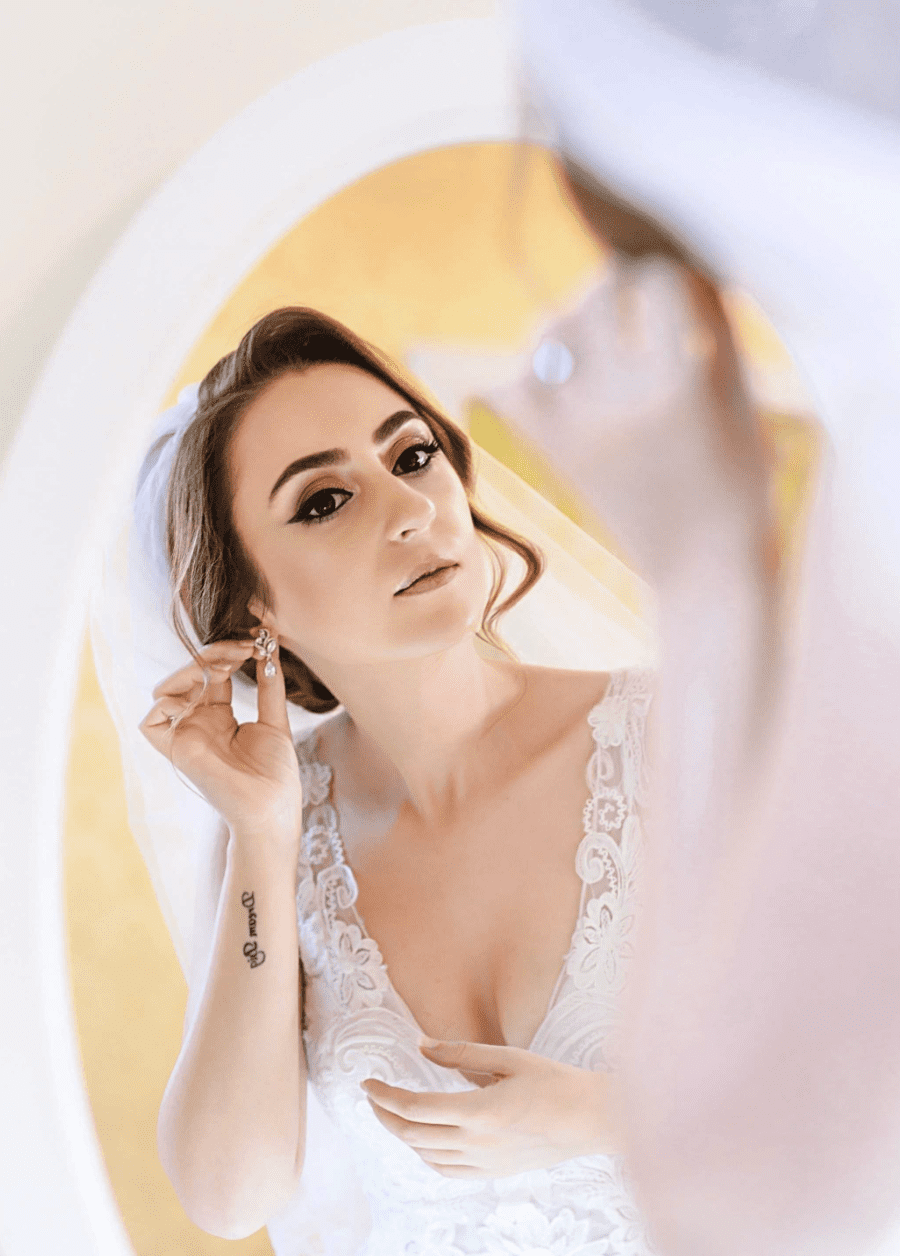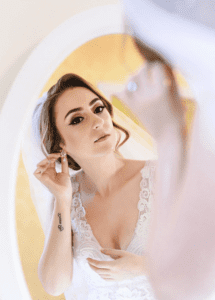 Alexandra fell in love with weddings when she was invited to her aunt's wedding to be the flower girl. She grew up wanting to be a beautiful princess bride and guess what? She did! Now, she wants to help other people turn their dream weddings into a reality!
Why am I giving advice on Bridal Atelier? 
I want every bride to feel as beautiful as I did on my big day! It always breaks my heart to see brides crying on their wedding day because of some wedding disaster. I want to help you avoid those disasters by getting updated on all of the latest advice. Plus, your wedding shouldn't cost you a fortune! I'd love to help save you some cash in the long run.
What is the best piece of wedding advice you can give anyone? 
Planning off-season. I was able to have my dream wedding at my dream location while saving thousands of dollars just because I had it a few weeks before the "on" season started!
What was your favorite moment from your wedding? 
I loved walking around and seeing all of my friends and family members. While everyone was dancing, it was so beautiful to see all of the people I love gathered in one place, happy!
What's a must-have for the big day? 
Extra shoes! I had no idea how much my feet would hurt towards the end of the day, so I was really grateful that I had an extra pair of shoes to throw on and keep on partying!
Rosie Greaves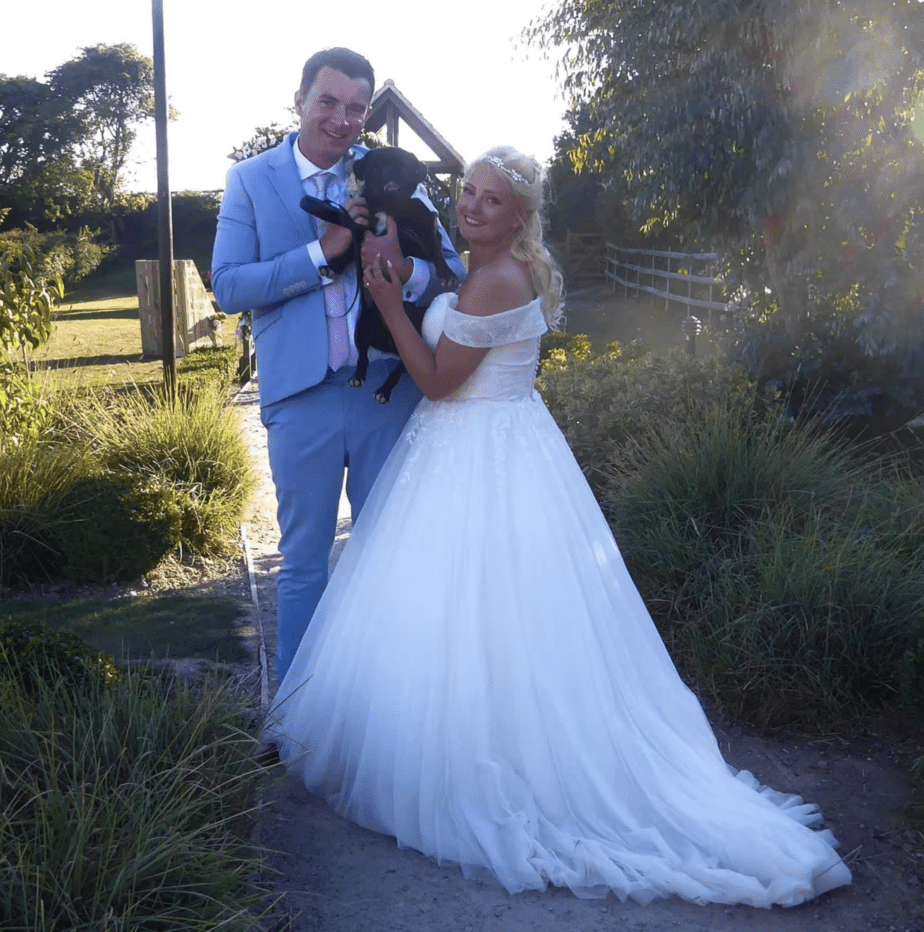 Rosie always knew she'd have her prince propose one day, but she didn't know how much of a nightmare wedding planning can be! After she spent years helping other brides plan their weddings, she knows that being a bride is the best thing ever. She loved getting the chance to embrace her husband and getting the chance to celebrate their love with their friends and family. Now, she wants to help you start your life with your partner!
Why am I giving advice on Bridal Atelier? 
I helped brides plan their own weddings before I was a bride. After I had my own wedding, I became even more passionate about helping women prepare for their big day. There were so many stressful decisions I had to make with no help or advice. I never want any other bride to go through that!
What is the best piece of wedding advice you can give anyone? 
Go for that pamper time, girl. You need some time to focus on yourself, take care of yourself, and make yourself feel good after all of the stress that comes with everything! I was so much more focused after I took some time to pamper, which means I was WAY less stressed.
What was your favorite moment from your wedding? 
Seeing my husband's face when he turned around, of course! I'll never forget the love and admiration he had in his eyes. One of my favorite moments ever!
What's a must-have for the big day? 
Your partner, of course! But if you're looking for something other than that, I would recommend small snacks. It's easy to forget to eat during everything. Grab some of your favorite snacks to munch on throughout the day so you don't get tired and angry.