You're here either because you're an excited bride-to-be, or you're helping the woman of the hour plan her special day. So before going any further, we want to wish you a big and happy congratulations! 
Getting ready for your wedding day is something that can bring out tons of different emotions in different people, ranging from excitement and joy to downright worry and anxiety. But, fear not; this is entirely normal!
That's why we've put together this complete guide on how to plan your wedding. It doesn't really matter what size your budget or the guest list is. The principles remain the same. 
We're going to cover the following main topics, which we've split into different time periods to make it easier to diarise each action. 
Six Months Ahead or More:
Decide the style of your wedding

Settle on your budget

Write your to-do list

Decide a date and the venue

Pick your wedding party

Write a guestlist

Find a dress/dressmaker

Tell people the date

Decide on catering

Book a photographer

Book a florist
Six to Four Months Ahead:
Buy the rings and wedding party gifts

Purchase the wedding favors

Make a wedding gift list/register for gifts

Get a marriage license

Organize transport and accommodation

Arrange wedding party outfits

Arrange your music
Two to Four Months Ahead:
Decide the wedding breakfast menu

Finalize ceremony readings and music 

Send out invitations

Write your vows

Plan your hair and make-up
Two Weeks Ahead:
Attend final wedding dress fittings

Decide seating plan

Confirm guest numbers with caterers

Have hen and stag parties
One Week Ahead:
Pick up the wedding dress and groom's outfit

Pack for honeymoon

Iron out last minute glitches
The Day Before:
Rehearse the ceremony

Rehearsal dinner

Prepare tips/payment for catering staff, transport providers, etc
The Day Itself
Smile, cry, enjoy, and relax!
Plus, we'll answer a few frequently asked questions at the end of our guide on how to plan a wedding. 
There's tons of helpful information to get through, so let's get going…
Six Months Ahead or More
As we've already hinted at, there's a range of things you need to do to lay the groundwork for your wedding prep. Below we're going to tackle each one of these tasks in turn…
Decide Your Wedding Style
A quick Google search or a flick through those glossy wedding mags will tell you that the options are near-on endless when it comes to wedding themes. 
You may have been dreaming about your special day for a long time and already know what your unique theme will be. Alternatively, you might be dead set on a totally traditional wedding theme, complete with sharing your vows during a church service, bridesmaids, pageboys, flower girls – the works! 
If not, your best bet is visualizing your day, including how you want your guests to look and feel. 
Ask yourself:
Do you want a relaxed vibe or a more formal kind of day? 

What sort of color schemes do you have in mind? 

What season are you planning to get married in? Do you want your color palette to reflect that? 

Will you marry indoors or outdoors? 

Do you want your theme to reflect something you and your spouse are passionate about? 
Also, try to imagine yourselves in different scenarios and test out your feelings. For example, consider how you might enjoy your wedding day in a big hotel or a less formal setting. 
You'll be surprised how many things fall into place once you've ticked this bit off your list.
If you're looking for inspo, head to Pinterest, flick through wedding magazines, browse wedding blogs, talk to friends, etc. There are tons of creative influences out there; you just need to be proactive about finding them!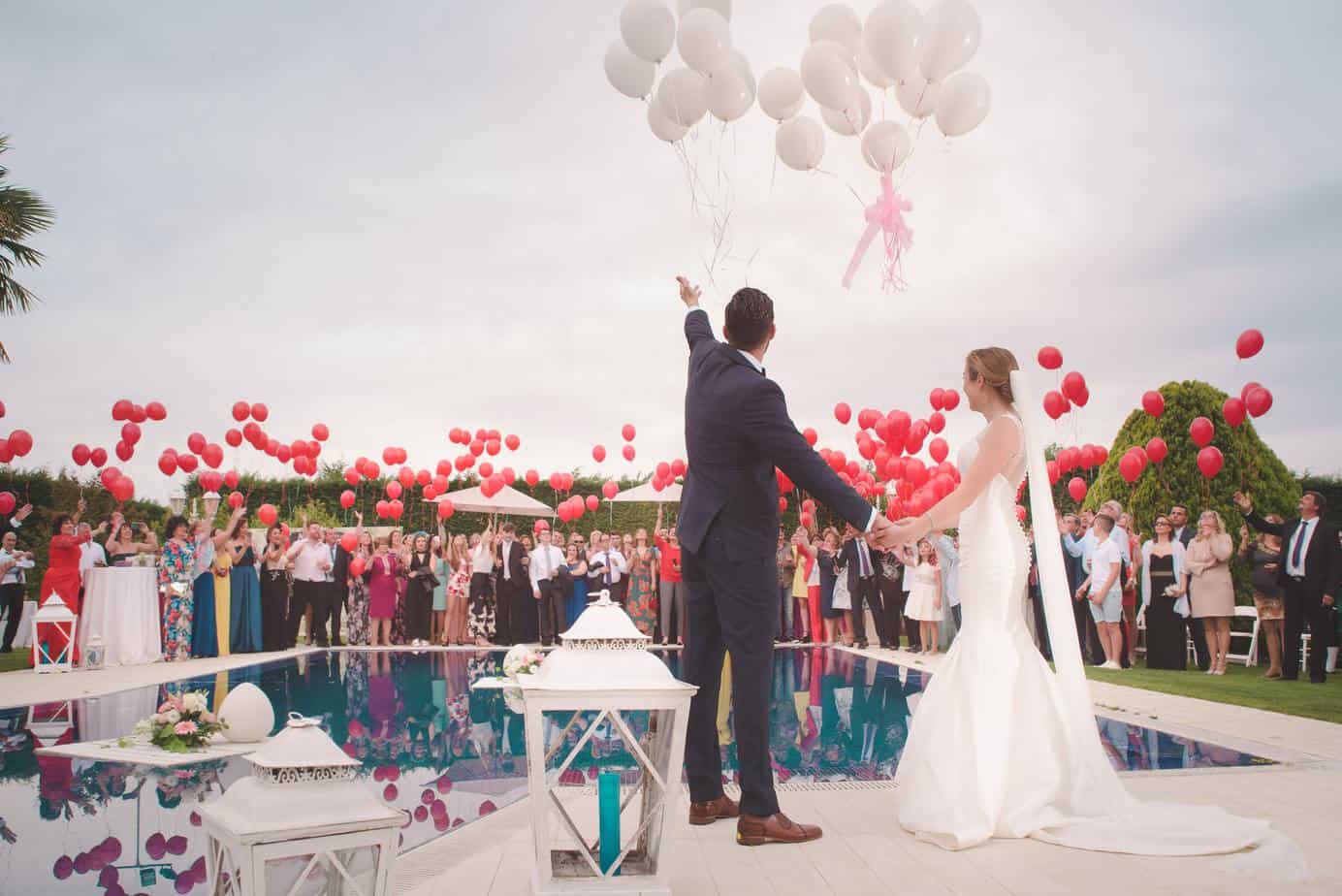 Agree Your Budget
No one wants to do this part. But without a realistic budget, you could find yourself in debt for years and wishing you had reined in your spending. 
This conversation often goes hand in hand with deciding your venue and guest list. For example, if you want a small and intimate wedding, it's probably going to cost you less. Whereas if you wish to invite the world and his wife to somewhere super grand and expensive, you may have to choose a date far in the distance so that you and your fiance can save up.
Either way, it's wise to set a budget and keep track of all your spending. That way, there are no nasty surprises. There are several ways to approach this. For example, a simple Excel spreadsheet or Google Sheet. Alternatively, there are tons of free wedding budget apps you can download and use. But, whatever you decide, choose something you and your fiance can both comfortably use.
Before moving on, we'd also advise that whatever your overall budget is, always add an extra 10% or so. There's no accounting for price increases, such as wine and food. You may also need additional fittings for your dress and so on. It's worth allowing a little wiggle room for these potential extra costs.
All that said, you may be one of the lucky few who don't have to worry about their wedding budget, in which case you can skip this section and look towards the rest of our guide! 
Write Your To-Do List
While some people prefer having this at the top of their list, we think it's essential to set your theme and budget before breaking everything down into bite-size chunks.
Once you know how much you have to spend and what wedding style you're having, you can start making your lists using our guide. This is the best way to ensure the wedding planning process is enjoyable and doesn't feel like a formidable task. We're not talking about crazy long lists upon lists; instead, just one ready-to-hand to-do list that you can mark off as you go. 
Our advice is to break your to-do list down into time-appropriate sections, as they appear in our guide. You may also want to swap some tasks into other time-related areas so that you have everything organized as far in advance as you possibly can. Of course, how you approach this is a matter of personal preference, so give it some thought and then run with it! 
Decide the Date and Find a Venue
These two go hand in hand because if you have a particular venue in mind, your date is often determined by the venue's availability. 
However, you may be fortunate enough to have a venue already decided. Perhaps your family home and outdoor space are large enough to house a marquee and all the necessary seating. If that's the case, picking a date is much easier.
But, if you're not in that fortunate position, now's the time to find a venue that reflects your theme. Of course, some couples book their wedding venue years in advance, especially if it's a popular one. Still, for the purposes of this guide, we've slotted this in here. 
If you're looking at tons of venues, you may want to go by word-of-mouth recommendations and/or well-reviewed venues that score especially highly on organization, flexibility, transparent pricing, and staying within budget parameters.
Top Tip: Rather than having one set date in mind, it's wise to have at least two or three fall-back dates just in case your chosen date doesn't work with your preferred venue. 
You may have to compromise here a little. For instance, if you're on a tight budget, you may find summer weddings are more popular and venues more expensive. Weekends and holidays are also more costly and in high demand. As such, it might be worth considering months outside of typical wedding seasons or a mid-week wedding if you're looking to cut costs. 
Decide on the Wedding Party
It's smart to agree on who will make up your wedding party well in advance. That way, if anyone is unavailable, you still have time to slot someone else in. You may already know who will walk you down the aisle, but other important roles to fill, include:
Best man

Maid of honor and bridesmaids

Groomsmen 

Flower girl(s)

Ring bearer
Of course, you don't have to fill these roles. But, if you do, it's worth giving them some careful thought. For instance, it's a good idea to consider how well people in your wedding party will get along; it's essential to get the dynamic right. You also want to choose people you can count on to take on such a responsibility.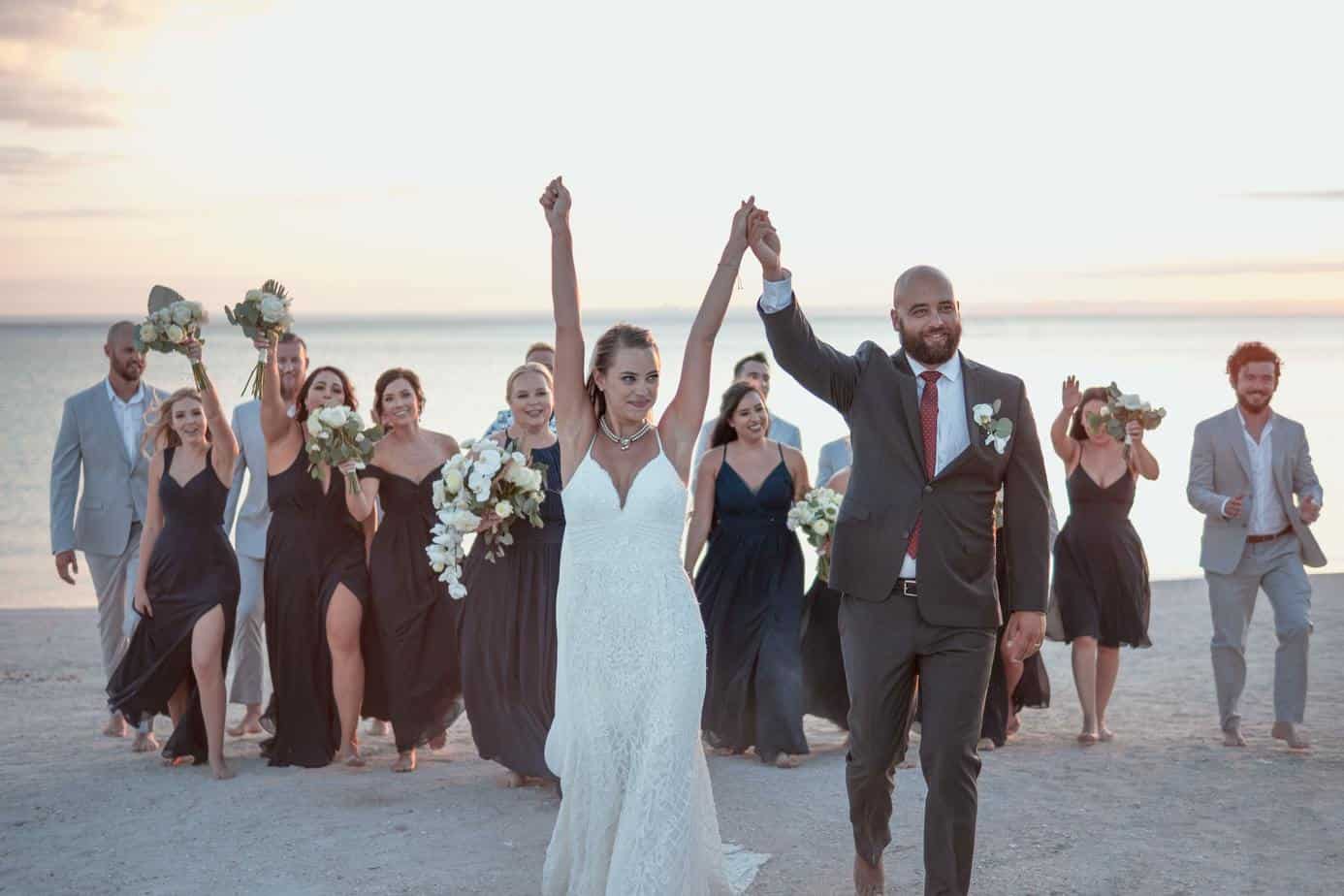 Decide on the Guests
This decision may also go hand-in-hand with choosing a venue. Often, venues have a maximum number of people they can accommodate seated and standing. You'll want to pay careful attention to this – especially if you're looking to host a larger wedding. 
This part can be stressful. Your parents may want to invite family members and friends you have little or no relationship with, while you and your groom will likely want to focus on your own friends. It's a tough one, sometimes solved easily: if you're paying, you decide. If they're paying: compromise might be needed.
Remember your final goals here, aside from having a great day, are to stay within budget and within the seating capacity of your chosen venue. Then, use these factors to help guide the creation of your guest list. Good luck…we promise, this is likely the trickiest part of planning any wedding! 
Find a Dress/Dressmaker
Needless to say, this is one of the biggies. While this task could be done later, we recommend starting the process early, especially if you plan to book a popular wedding dressmaker. Of course, no dress will look perfect at the first fitting, so you'll need to allow time for alterations.
Check out wedding magazines and look for styles that complement your body shape, wedding theme, and venue. Instagram, Pinterest, and sites like ours can also help. There are tons of dresses to suit all styles and budgets, but again, you may have to do some digging to reach the golden nuggets!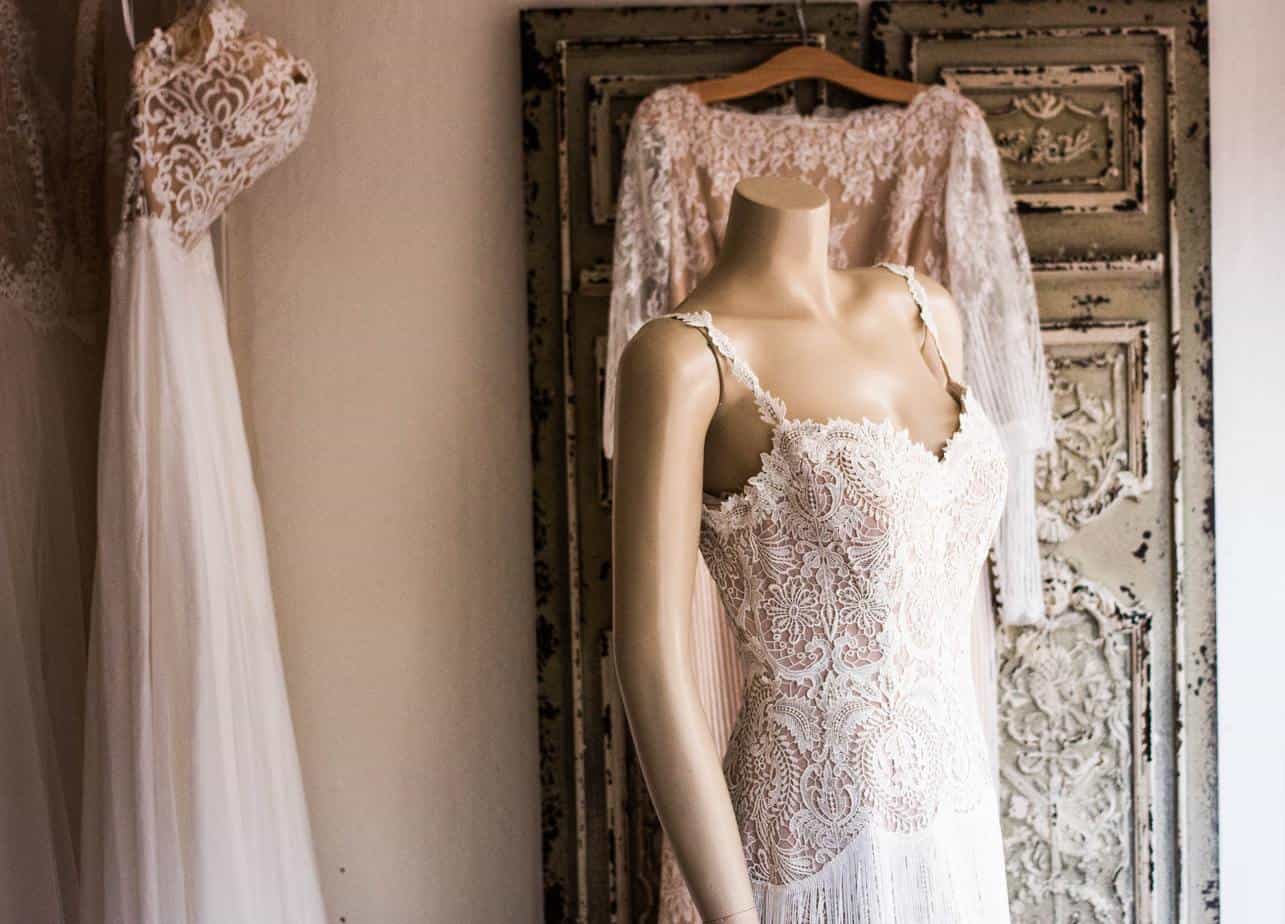 Tell People the Date
Send out save the date cards to all your guests. A simple email will suffice if you're looking to save on paper and money. You may find that some guests let you know straight off whether they can/can't attend; that way, you have a bit more time to slot in other people should you wish to. 
Decide on Catering
If you're booking a large hotel or another venue with its own commercial kitchen, this is already taken care of. 
If, however, you're planning a more bespoke wedding, you'll need to look around for caterers. Word of mouth recommendations are great, and glowing online reviews will come in handy – especially if you're looking for caterers that take specific dietary needs into account. 
Alternatively, you may have a favorite restaurant that also offers outside catering. But, again, it's worth looking around before firming up your decision, including doing a little bit of mystery shopping if it's possible. 
We'll talk in a little more detail about menus lower down. 
Book a Photographer
As above, your venue may already have a list of photographers on its books, in which case you can just check out their portfolios and tick that off your list. 
You may, however, want to meet with potential candidates to ensure the chemistry is right. This person will be part of your special day, all day, and the last thing you want is someone with the social skills of a house brick! If you're unsure where to begin, there are tons of online resources to help you find the right photographer. Namely, lists of questions to ask and services you might want your photographer to provide. But, again, you'll need to do your homework – yes, this takes time. But, it'll be worth it in the end!
Book a Florist
Again, your venue may take this in hand. It may simply be a case of discussing colors and flower types with your assigned wedding coordinator once you've confirmed your color and dress scheme with them. Seasonal variations will also need to be taken into account. 
If, however, you're doing this independently, check out reviews very carefully. Ask friends and family for recommendations, or go and look at local florists that provide wedding flowers. Check out their credentials to ensure as much as you can that you'll get good value for your money. 
Top Tip: If you sign any kind of contract with your florist, wedding venue, caterer, and photographer, remember to read the small print before committing to anything.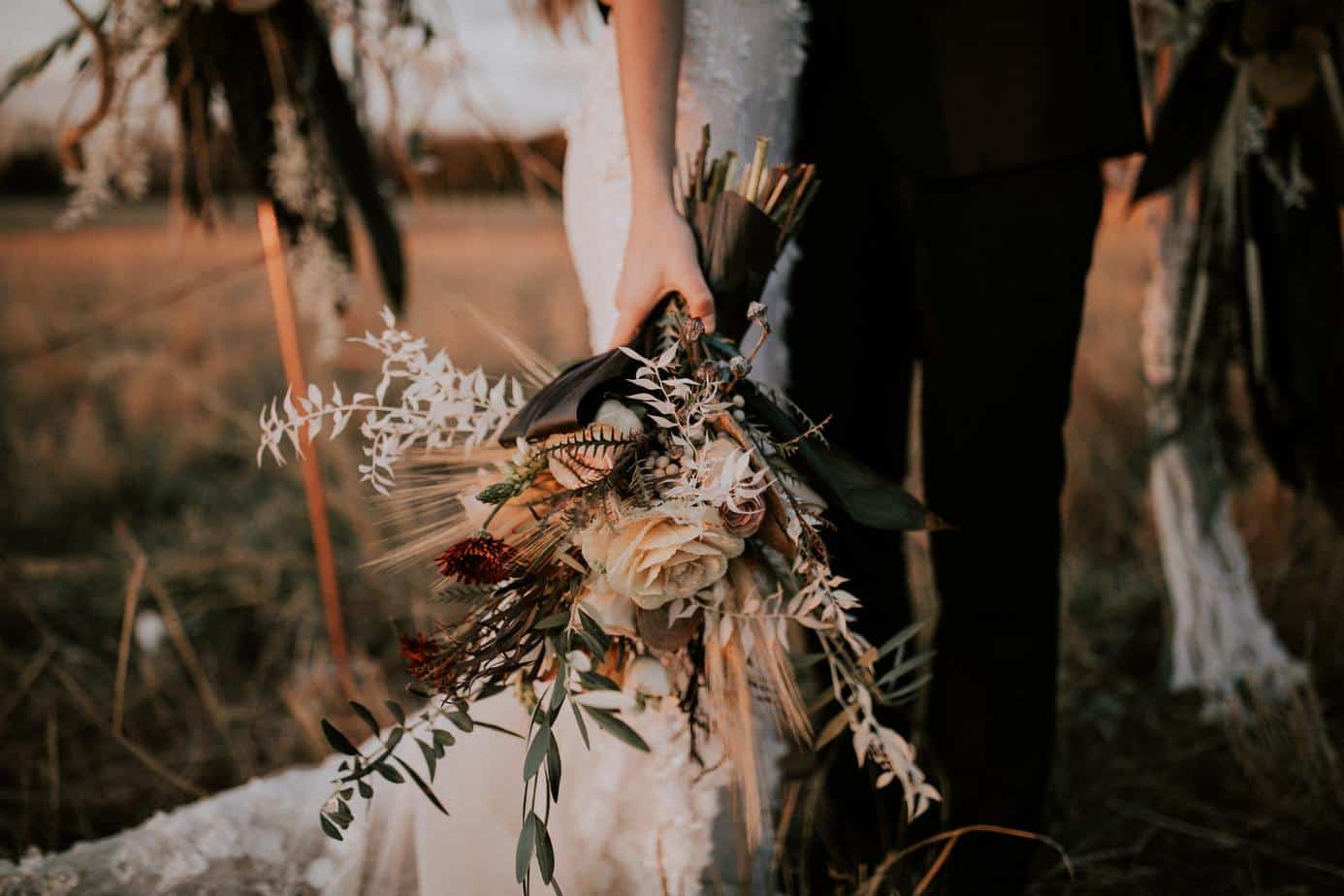 Six to Four Months Ahead
Now you're starting to dive into more detailed preparations. Planning a wedding and running your everyday life and career can be tough going. So give yourself plenty of time to delve into the details so that it doesn't all become too overwhelming!
Buy the Rings and Wedding Party Gifts
You and your beloved may already know the rings you want. Or you might have designed them yourself with the help of a jewelry designer who just gets your individual style. 
If, however, you're happy to buy from a store, you and your fiance may want to buy matching rings or ones that complement each other. Also, if you already have an engagement ring, you might want your wedding band to match your wedding ring. Remember, these are both rings you'll hope to wear for the rest of your days, so you have to love them!
There are many options to choose from, including gold, white gold, rose gold, silver, platinum, and other metals. The most important thing is that you're both happy with your choices. 
You could even personalize your rings by engraving your respective initials on the inside of the band. Just be sure to insure your rings against theft or loss and take into account any potential weight loss, so your ring fits on your special day!
Buy the Wedding Favors
Rather than leaving this task to the last minute, try to purchase your wedding favors ahead of time. 
You could keep the wedding theme going by ensuring your wedding favors tie in with it or your wedding destination. For example, cute bottles of personalized sunscreen if your wedding is in a tropical destination, or miniature wine bottles with personalized labels if your wedding is in a wine region, and so on. 
As for gifts for groomsmen and bridesmaids, typically, you might choose personalized cufflinks or ties for the former and engraved necklaces or a birthstone necklace for the latter. 
These are just examples; tons of websites suggest unique gifts. We're sure you won't struggle to find favors to suit your price bracket and wedding theme.
Make a Wedding Gift List/Register for Gifts
While this is obviously a fun thing to do, it can also seem super daunting if you're having a big wedding. As a result, some couples opt to use a gift registry website, such as Zola or Prezola. 
Zola is an attractive option because you can set up a honeymoon wedding fund rather than just asking for physical gifts. There's also the option to set up a free wedding website too!
Before choosing a gift registry site, check online reviews to ensure that users haven't experienced any problems. Remember to include gifts that appeal to different income brackets, so there's something for everyone to choose from.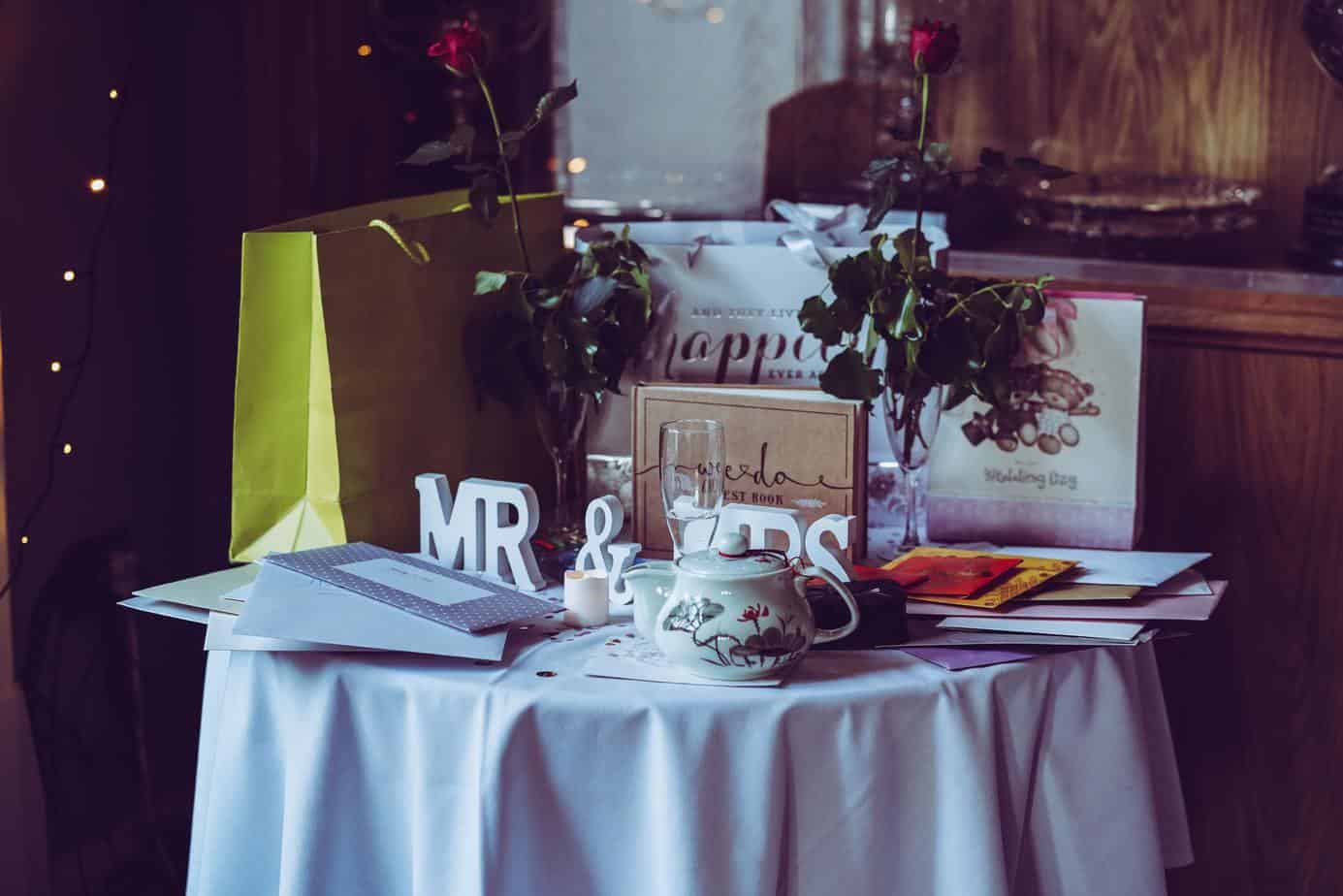 Get a Marriage License
While your imagination may be focussing on your wedding vows and other more romantic aspects of your day, nothing can happen without this vital piece of paper. Of course, different states have different rules, but you'll likely need to order your marriage license from your town hall, and both you and your fiance will need to be present.
Typically, you have to make an appointment ahead of time and take a form of official ID. For instance, a passport, driver's license, birth certificate, or other forms of ID as requested by your state. 
Arrange Transport and Accommodation
If your wedding venue is out of town, you'll need to give guests the option of staying overnight. This could even be at your wedding venue if it's a hotel. Guests will need to know if you expect them to contribute to the costs of this or if you're covering it. 
Putting together a list of nearby hotels and sending this out to anyone who's accepted an invitation to your special day is a nice touch. Of course, you'll also need to arrange cars or other forms of transport if you marry in one location and your wedding breakfast is elsewhere. 
Arrange Wedding Party Outfits
This task can also be done way before. However, it can equally be done at this stage after you've ticked some of the larger jobs off your to-do list.
You may want your bridesmaids all to wear the same color or style. Or perhaps you want to give them the option of choosing their own dresses; it's down to you. 
Either way, it might be a nice idea to include your bridesmaids in the decision-making process. After all, the same kind of dress isn't going to suit everyone, right? 
As for the groom and groomsmen, decide whether you want tuxedos or lounge suits and whether you're hiring or buying. You may also want to coordinate the bridesmaids' and groomsmen's outfits, such as matching the color of the dresses to ties, bow ties, or cumberbund.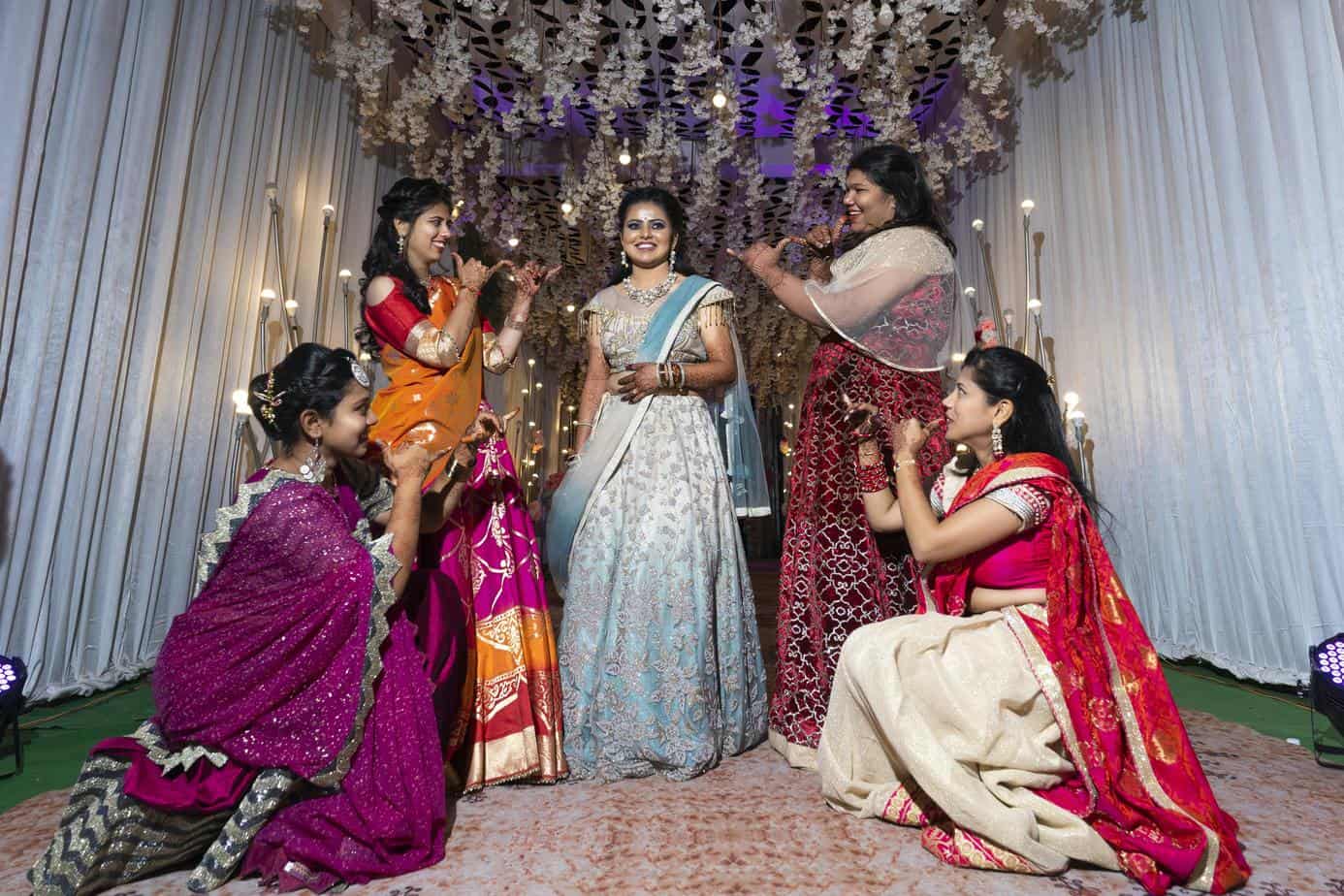 Arrange Your Music
No wedding is complete without music for your wedding celebrations. We're not just talking about the music during the ceremony, but the party music. 
Some weddings have different stages:
The ceremony

Photos, canape, and drinks

The meal

The dancing
You'll need appropriate music for each part of your wedding celebrations. Yes, wild dance music is great for the evening, but you may want something more peaceful when guests are drinking champagne and eating canapes as you and your wedding party have formal photos taken. Some weddings hire string quartets for this part or simply play some gentle piano music. But, again, the choice is entirely yours!
The party itself could be a DJ, preferably one with experience managing weddings, or a playlist you and your beloved have chosen and will delight your audience. Or, you could go the whole hog and hire a band. 
Lastly, there's the music for the first dance. Again, you may skip this part if you're not all that into formality, but if you and your beloved are keen to hit the floor, then the right tune means everything. Perhaps there's a song that's particularly poignant to the two of you – if so, that might be worth considering for your first dance. 
Two to Four Months Ahead
At this stage, nerves may start tingling as the date inches forward. But, instead of sitting around worrying, why not convert that nervous energy into activity by completing the final tasks that will make your special day perfect? 
There are still a few crucial jobs to get done…
Decide Upon the Wedding Breakfast Menu
It's time to discuss menu options with your caterer. If you've chosen a particular theme for your catering that ties in with your overall wedding theme, you may already know what you want. 
Otherwise, your caterer may streamline and simplify things by offering two or three menu options and include dietary alternatives for anyone with allergies, intolerances, or religious requirements. 
It's a long day, so it might be a good idea not to make your food too rich. Instead, why not begin with a light starter of soup, salad, or terrine, followed by fish, duck, or chicken, topped with a light dessert.
Alternatively, you may prefer a more budget-friendly buffet-style menu or a more casual hog roast if the weather is good. There are tons of unique catering ideas out there, so be sure to do your research and pick something that whets your appetite! 
Book an Officiant and Finalize Ceremony Readings and Music
If your officiant is provided by your wedding venue, then that's a big tick off your to-do list! However, you may otherwise need to find a clergyman, Justice of the Peace, or friend or family member who has been ordained online to perform your ceremony. 
Decide on the readings for your ceremony and confirm who will perform these. This is an excellent opportunity to include friends and family you couldn't fit in your wedding party but you want to give a crucial part of your day. 
Likewise, while you may have decided on the music you'll walk down the aisle to months ago, it's essential to ensure your venue has that music. This could be a piece of music that's really personal to you, or you could go for a more traditional choice like Mendelssohn's Wedding March or Pachelbel's Canon in D Major. Then, of course, you and your groom can always walk back up the aisle to music that means something to you once you're married. Again, there's plenty of choice and freedom for creativity here. 
Send Invitations
While some couples send these out the way in advance, it's more traditional to send them out at this point, having already let guests know when your wedding is with your save the date cards. 
If you've gone all out and had your wedding invitations designed, ensure that crucial info hasn't been missed off, i.e.,:
The date

The time

The ceremony and venue location(s)

Dress code
Your invitations should reflect your wedding theme and tone. If you're on a budget, you could use one of the many custom invitation creation websites to make your own, such as Minted, Zola, or Zazzle.
Include RSVP cards with a stamped addressed envelope or an email address to make it easier for guests to reply. You could also include a slip with information about booking accommodation and where to buy a gift.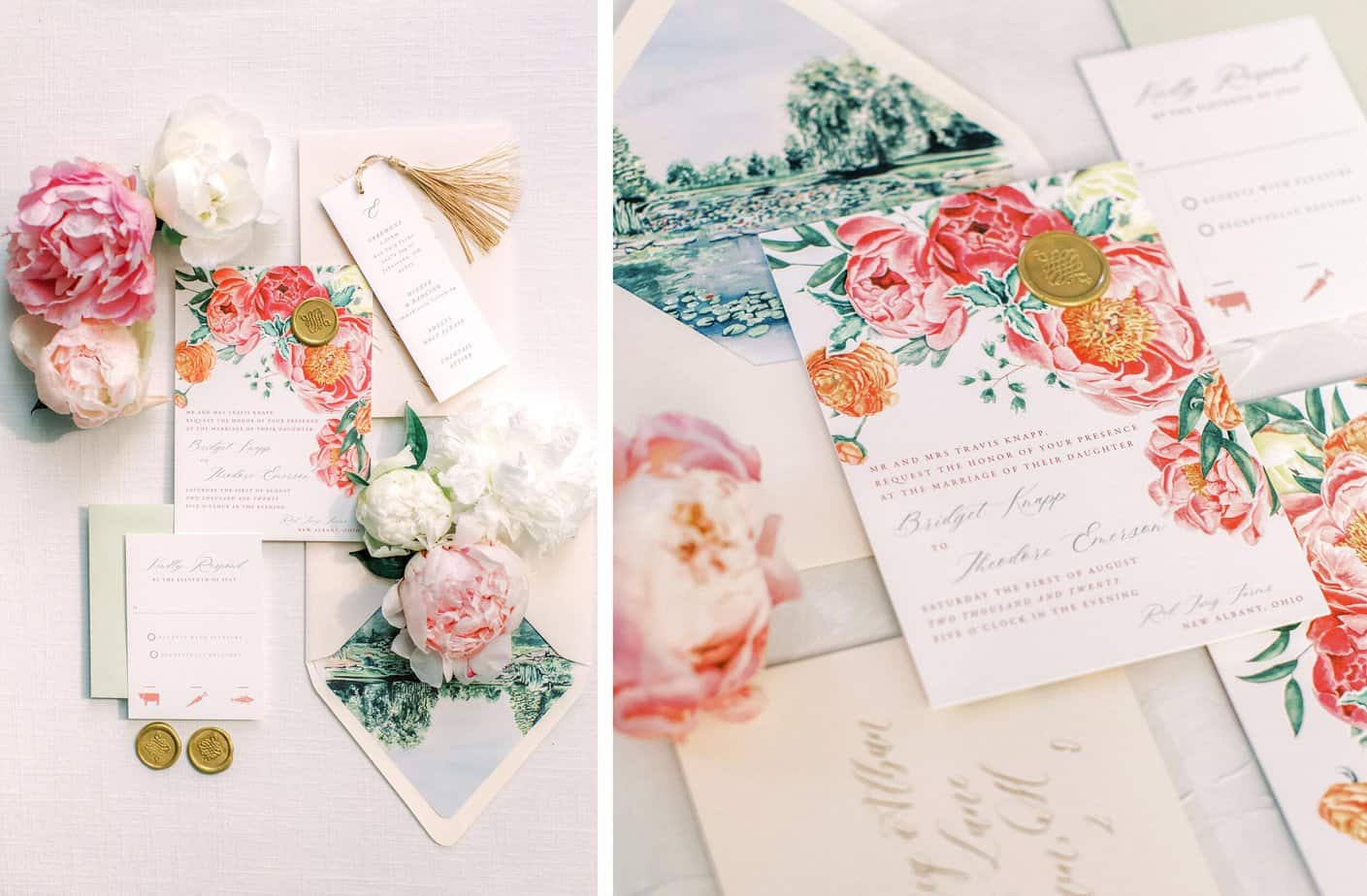 Write Your Vows
Now things will start to feel real. Yes, it's time to sit down and write those all-important and memorable wedding vows. If you're having a religious ceremony, these may be pre-written and form part of the traditional marriage ceremony for your religion. 
But, if you're having a non-religious ceremony, you and your partner may choose to write your own vows. There are no set speeches here, but we recommend the following:
Telling your partner, you love them

Promising to always be there for them

Telling a personal anecdote (not too long!, e.g., "I remember our first date/when I first realized I loved you," etc

Promising to always honor your vows
Don't leave this task to the last minute, and practice reading your vows out loud so you can make amendments if you think something doesn't sound right or are too long/short. 
Plan Your Hair and Make-Up
It's always a good idea to practice your hair and make-up ahead of your special day. This applies whether you're doing your own or have hired a make-up artist to take care of you and your wedding party. 
If it's the latter, ensure they know of any skin allergies any of your party may have to avoid any hiccups. 
Talk to your hairdresser about your dress and wedding theme so they can suggest suitable hairstyles. Then, be sure to try out any styles you consider with your hairdresser, so everyone knows where they stand on the actual day. 
Two Weeks Ahead
The big day is fast approaching, and it's time to pull out all the stops!
Attend Final Wedding Dress Fittings
This is when your dressmaker will be making final adjustments to your wedding gown and veil and doing the same for your bridesmaid dresses. 
It's crucial to maintain a regular friendly dialog with your dressmaker throughout the entire planning process to check in on progress and in case you lose/gain weight. That way, final adjustments won't be major ones
Decide Seating Plan
This task may have been a work in progress throughout the planning process. But this is the time to finalize it once you have all the RSVPs in front of you. Priority is likely to be given to parents and siblings on both sides, plus important wedding party members. 
However, you'll also want to consider who will get along with whom, who to keep apart, etc.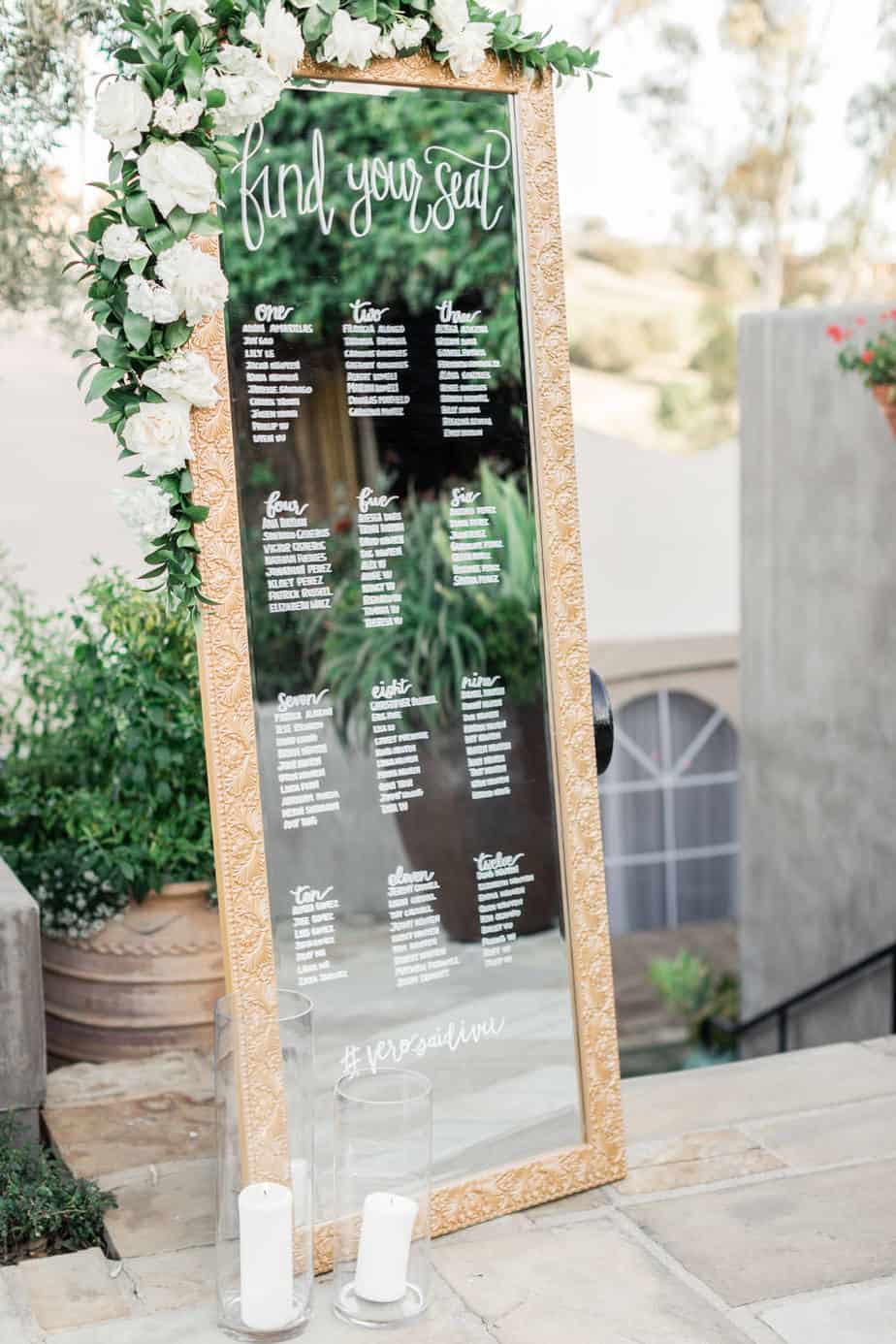 Confirm Guest Numbers with Caterers
Hopefully, you now have your final guest numbers so you can let your caterer and wedding venue know how many people attend. While there are bound to be a few people who drop out closer to your special day, your caterers need these numbers at least two weeks in advance, so they can ensure there are no shortages!
Have Hen and Stag Parties
Some happy couples have their Hen and Stag events a month or so before the wedding, but two weeks ahead is a good guide because you all still have time to recover!
Traditionally, there are a few unspoken rules as far as these events are concerned:
Typically it's your best man and maid of honor who organize this

Attendees usually share the costs

There should be lots of good-natured fun and games

Get each member of the happy couple home safely and in one piece

It doesn't have to be x-rated!

Don't reveal all the details to all and sundry; what happens at the hen/stag party stays there.
The whole point is that the bride and groom have a fun and memorable time, but for the right reasons!
One Week Ahead
Eeek! It's almost time to walk down the aisle! This really is the time to tick off those last-minute tasks and give yourself a bit of downtime before the big day. 
Pick Up the Wedding Dress and Groom's Outfit
By now, all the necessary alterations should have been made, and your beautiful wedding dress should fit you like a glove. So, now, it's time to pick it up, so it's ready to slip into on the day itself. 
The same applies to your bridesmaid dresses and groom and groomsmen suits, so there's no need to rush around at the last moment.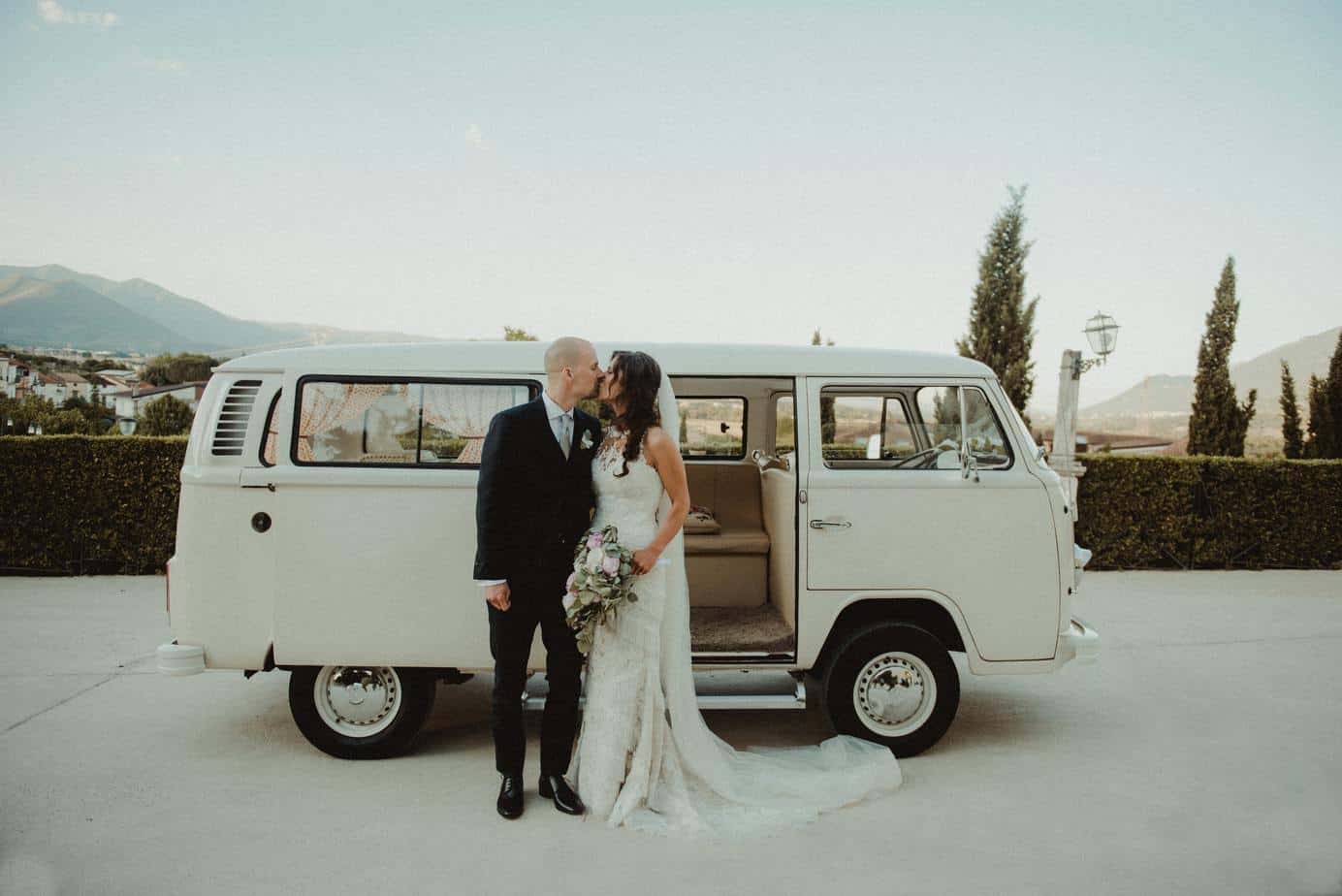 Pack for Honeymoon
This is the easy part if you know where you're going! If you don't, then hopefully, your beloved will have given you a clue or two about the type of clothes you're going to need. For example, will you need bikinis or oversized sweaters? Are there any formal events you need an outfit or three for? and so on? 
You may, of course, have tons of time to do this if you've decided not to go away straight after your wedding, in which case this task can be parked until the appropriate time. 
Iron Out Last Minute Glitches
There's no telling what these might be, but here are some examples of potentially unforeseen last-minute glitches:
A few guests drop out last minute, so you have to rearrange the seating and catering requirements.

A few guests who had previously declined your invitation are suddenly available, and you need to decide if you have room for them after all.

You discover that guest A and guest B have fallen out/broken up, and you have to rearrange the seating plan. 

One of your vendors lets you down at the last moment, and it's all hands on deck to find a replacement. 
Hopefully, none of the above will actually happen. Still, it's always good to factor in a bit of time closer to the big day to iron out unforeseen circumstances. 
The Day Before
Last but not least, this brings us to the day before your wedding…
Wedding Rehearsal and Rehearsal Dinner
As guests start to arrive and family members are catching up with each other, your attention will be focused not only on your big day but also on having a dry run to ensure everyone in the wedding party knows their place and is aware of any tasks they've done been assigned. 
For instance:
Readings

Handing out the order of service

Carrying the bridal bouquet

Walking down the aisle after the bride

Speeches
Typically, you would rehearse your ceremony and hold your rehearsal dinner on the same day and evening; that way, one event can naturally roll into the next. 
Rehearsal dinners are usually reasonably formal and reflect your actual wedding, so if you're having a casual wedding, a casual dinner will suffice, and so on. 
You could go for a set menu (with dietary allowances) and then have toasts where you get to thank everyone that's helped you and your groom prepare for the big day. Typically, it's your wedding party that attends the dinner, not your entire guest list.
Prepare Tips for Your Vendors
Briefly, don't forget to pay and tip everyone who's working behind the scenes. This includes:
The caterer

The wedding planner if you've used one

Catering staff (waiting staff, chef)

Drivers

Florist
We haven't included the photographer in this list because you want to see the end results before you choose to give them a tip. 
Make Time For You
Give yourself time to:
Have a mani-pedi

Pack some last-minute essentials (needle, thread, safety pins, hairpins

Prepare something old, something new, something borrowed, and something blue

have a good night's sleep
Oh, and remember to stay fully hydrated, so your skin glows for all those photos!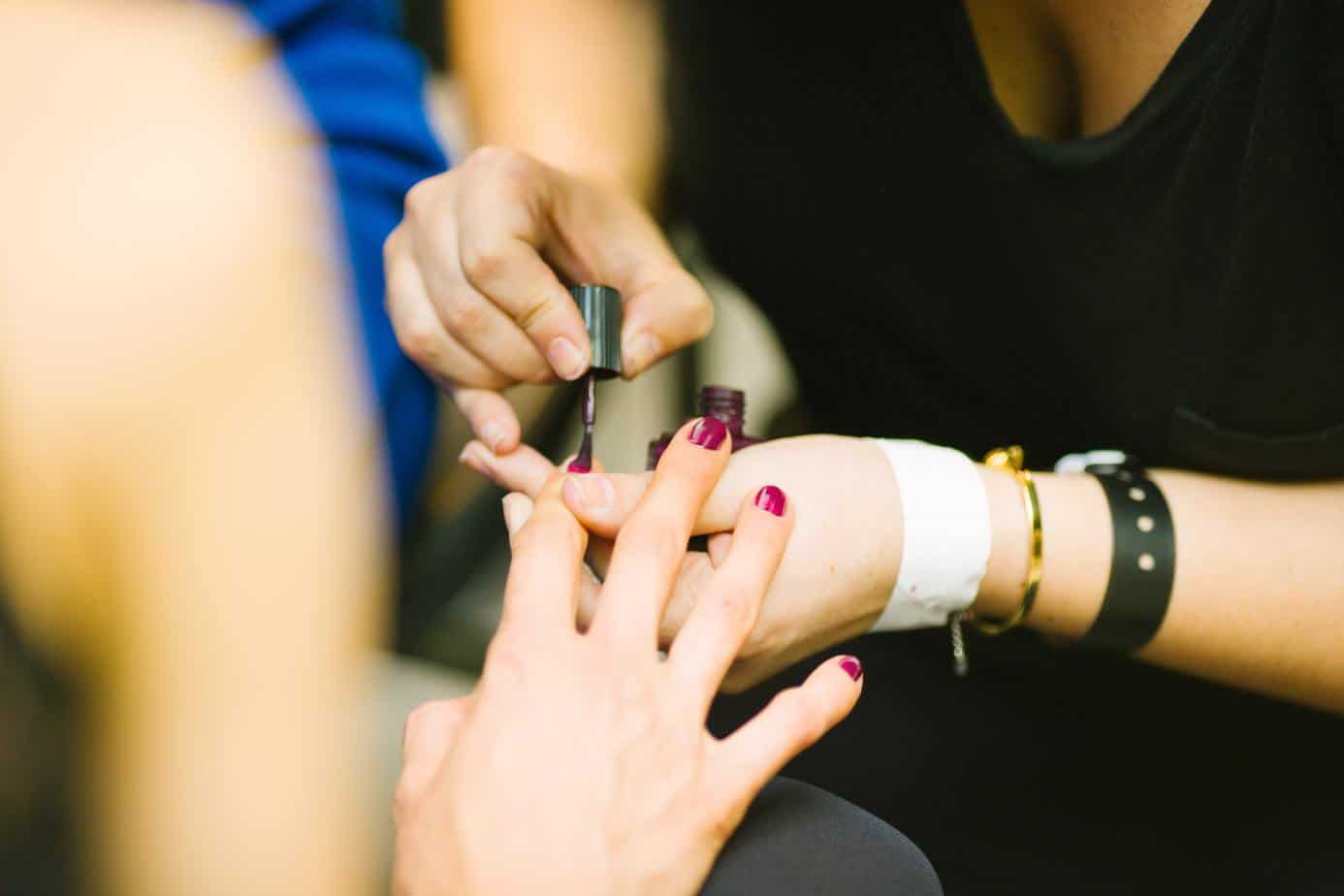 FAQS
Last but not least, let's round off this ultimate guide by answering some of the most frequently asked questions we hear about wedding planning:
Question: How Long Does it Take to Plan a Wedding?
Answer: While the time it takes to plan a wedding varies from couple to couple, experts recommend allowing at least one year. On average, most Americans spend roughly 11 months (44 weeks) planning their weddings. 
Of course, smaller weddings may take less planning, and it's totally possible to plan a wedding in less than three months. However, you'll need to be very organized and know exactly what you want from the get-go. 
Question: How Do You Decide When to Have Your Wedding?
Answer: According to research, 73% of weddings occur between May and October. This is high season, so you can expect prices and availability to reflect the popularity of this period. 
That said, it's important to remember that different seasons naturally work with specific wedding themes better than others. For instance, winter wonderland, a tropical-themed wedding in summer, etc. 
Deciding on the theme will inform your color scheme, dress code, location, and vendor choices, so it's essential to give this careful thought. Ask yourself:
Which colors appeal to you – autumnal colors tend to work best in fall, brighter colors complement a summer wedding, etc. 

The vibe you're trying to create – cozy or formal, country or city, etc.

Location limits – for instance, a beach wedding won't necessarily work in winter, a manor house might be stuffy in summer, etc. 
Question: How Do You Budget for a Wedding?
Answer: The average cost of a US wedding was $28,000 in 2019. 
However, figuring out your budget is paramount so that you don't spend more than you can afford. 
To help work out your budget, consider:
Location:

 Typically, this is the most expensive chunk of your budget. The 

average

 American couple spends around $10,000 on the venue alone.

Guests: 

You'll need to determine the cost per head and how many people you intend to invite.

Vendors and suppliers: 

Deciding on some of your wedding's details will give you a good idea of the costs you can expect. Potential vendors to factor in include:

Photographer

Caterer

Alcohol vendors

Invitation suppliers

Band

Wedding planner

Flowers vendors

linen/ cutlery/decoration suppliers

Servers

Bartenders
The Day Itself
Your long-awaited day is finally here! You made it! Here are a few last-minute tips to help you enjoy your most special day.
Relax: remember to breathe and be calm

Have a good breakfast and hydrate yourself

Practice your wedding vows, so you're less nervous

Share a toast with your maid of honor, family members, and bridesmaids
Last but not least: smile. Accept that not every tiny detail will be super perfect, so focussing on the bigger picture is the best approach!