Wedding jitters are real and struggling to find the best wedding hair and makeup professionals will only add to your already-existing nervousness. But, fret no longer because I am here to help you as much as I can with effective tips on how to find the best makeover experts, the skincare routine you should engage in before the wedding, and many other useful suggestions.
Wedding Hair & Makeup Preparation
It's only obvious to want to look amazing on your wedding day. I get that, especially when I think back on how much I worried and stressed myself out, not knowing whether I would find good, skilled, and experienced beauty experts. Bridal makeup and hairdos cost quite a lot so, it's normal to have higher expectations.
As a bride, expect to pay between $150 and $600 for both makeup and hairstyling services. The average price revolves around $300 and varies based on the professionals' beauty products, your chosen style of makeup, and your hair type. For a bridesmaid, these expenses are lower: both services cost around $150.
Certain easy routines will help you prepare your skin and hair for your big day. I want to help you alleviate some of that pre-wedding stress by telling you what you should do in terms of beauty guidelines for the best outcome. One thing's for sure: this beauty routine shouldn't start a couple of hours before the wedding.
Look at it as a marathon rather than a sprint.
a. Gorgeous Skin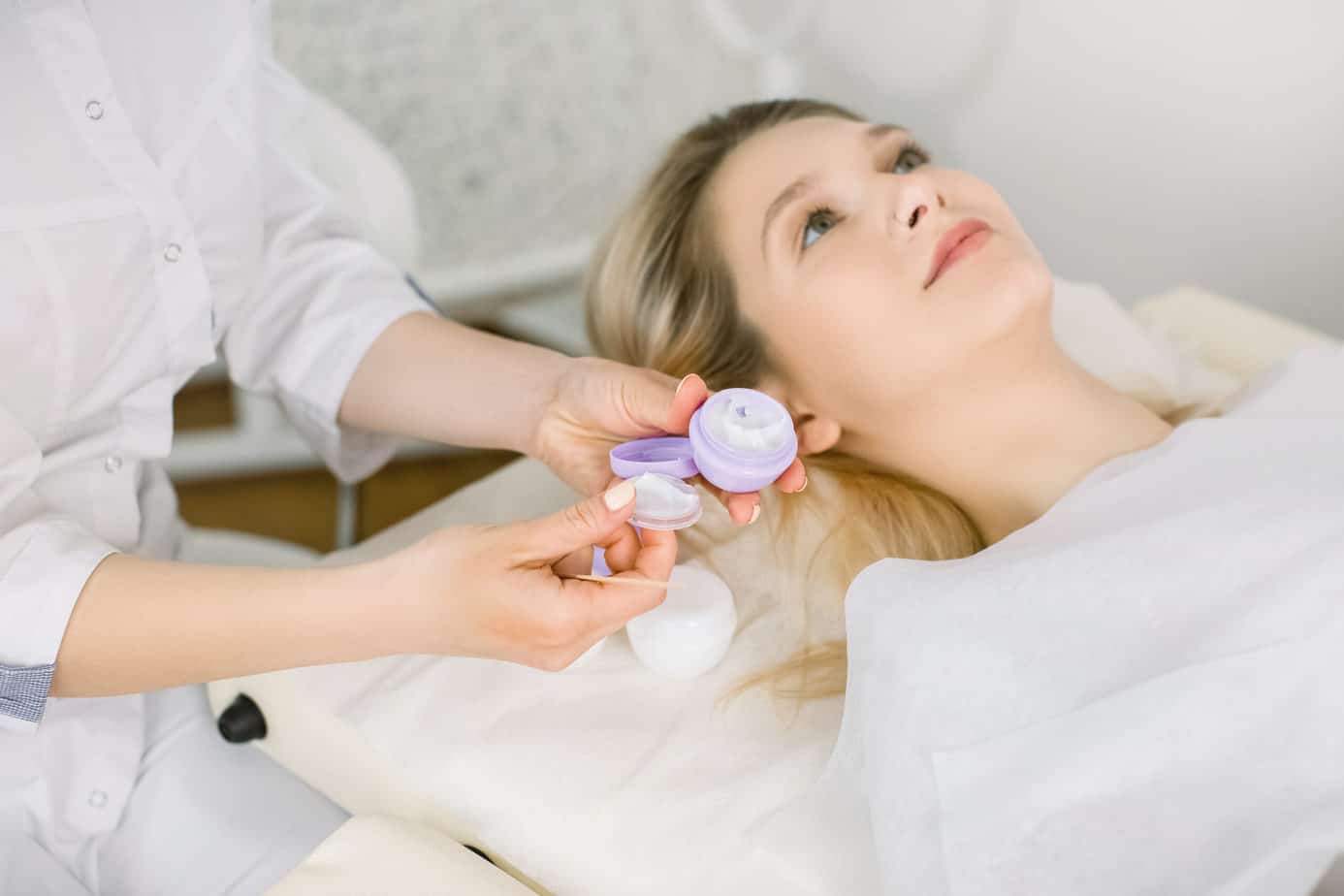 Both your face and body skin should be important, and you should pay attention to the way they look. If you're too stressed or too tired, the first signs will be shown on your skin. So, you must take good care of it before the wedding. You must begin from the inside out. Start by following a healthy, balanced, and nutritious diet rich in fibers, fresh veggies, fruits, and lean protein.
Small daily amounts of nuts, sleeping 7-8 resting hours per night, and drinking a lot of water will also help. Exercising long walks, and simple movements should also be included in your daily routine months before the actual wedding day. All these will reflect your overall well-being, and you will become a beautiful and shiny bride.
Make time for weekly or bi-monthly massages before the wedding or, if your budget allows it, go to several cosmetic treatments to improve the way your skin looks. Relaxing massages are one of my favorite ways to relax and unwind after stressful periods. I also love doing Pilates, meditating, and short yoga sessions once in a while.
Then, you must also take care of your skin from the outside by applying high-quality moisturizers, using safe and mild skin cleansers, and covering your exposed skin with SPF every single day. Don't forget to use these products on your neck and décolletage, not only on your face. The back of your head is also included in a good daily skin routine.
Body Skin
Exfoliating your body regularly will help you get rid of dead skin, and it will make it softer and smoother. Remember to always apply moisturizer after you exfoliate your skin. Otherwise, it may get dry. I love to prepare myself a quick homemade body scrub that contains brown sugar, honey, ground coffee, coconut oil, essential oils, and green tea powder for its antioxidant effects. I consider this to be a super powerful scrub with amazing results.  It's safe to exfoliate your skin once or twice every week.
Trust me! Spending a bit more money to purchase premium skincare products is a worthy investment.
b. Hair Care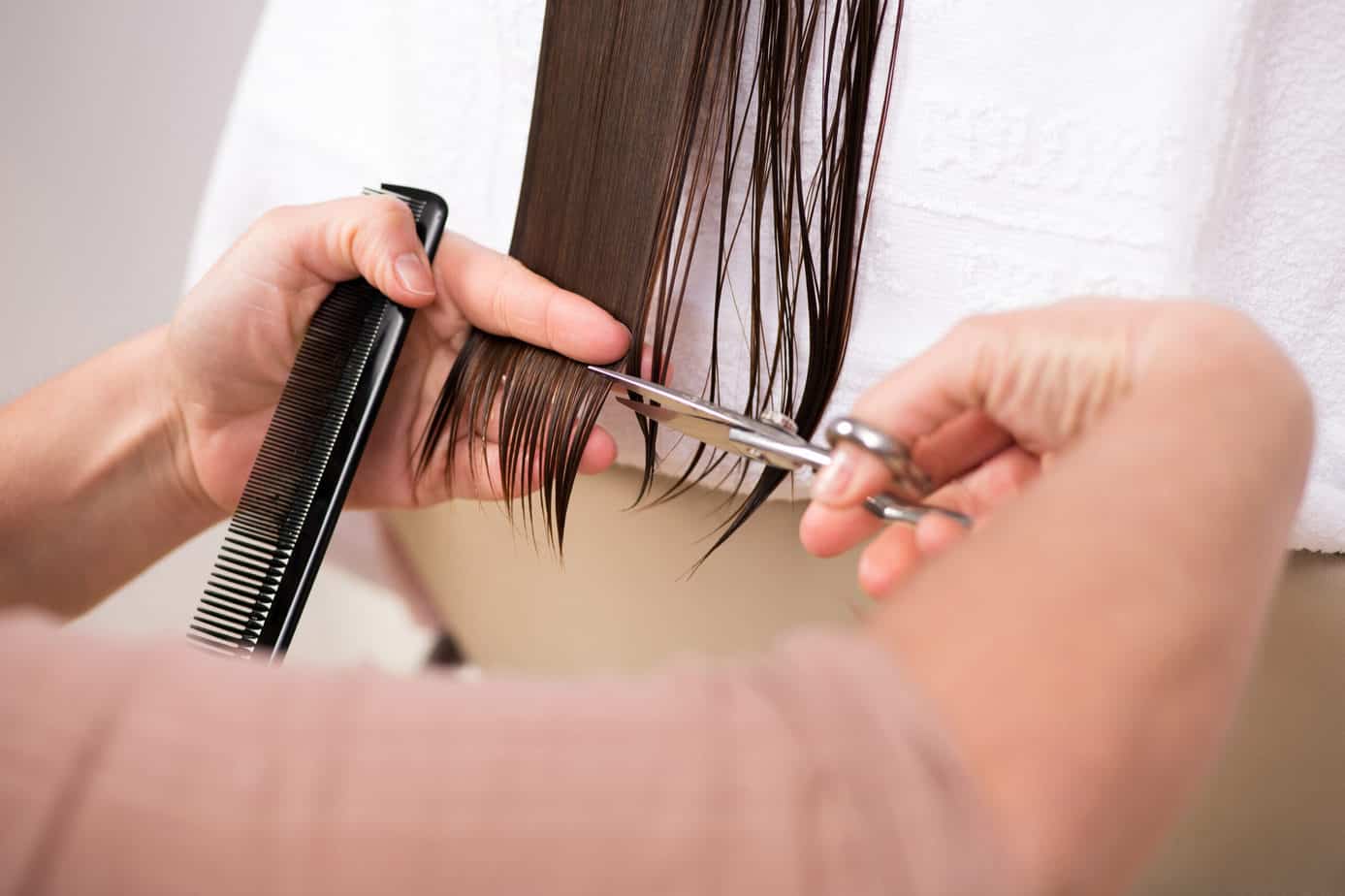 You may want your hair to be very long on your wedding day, but, most importantly, you should want it to be and look healthy. Therefore, I suggest you trim it once every 6 to 10 weeks. Contrary to popular belief, trimming your hair will help it grow faster since, during the trimming, you get rid of split ends. Damaged ends that weren't trimmed for months prevent hair growth.
Another important piece of advice is to be very careful and gentle when you're brushing your locks. Doing that will help you avoid many issues, such as frizzy hair. For frizzy hair problems, deep conditioning is the way to go. Apply a leave-in conditioner that will moisturize and nourish your tresses. That way, they'll become easier to tame and style.
If necessary, you could also take hair supplements such as the B complex vitamin, which is said to boost healthy hair growth. If you want to change or refresh the color of your lock before the wedding, make sure to do that a couple of weeks prior to the event so that, in case things don't go out as planned, you'll still have enough time to fix them.
It's essential to talk to your stylist and ask him or her to apply only the most gentle hair colors and products instead of harsh ones that are full of chemicals. Also, think if bleaching is a good idea or not, since it dries out your hair strands.
How to Find the Best Makeup Artist and Hairstylist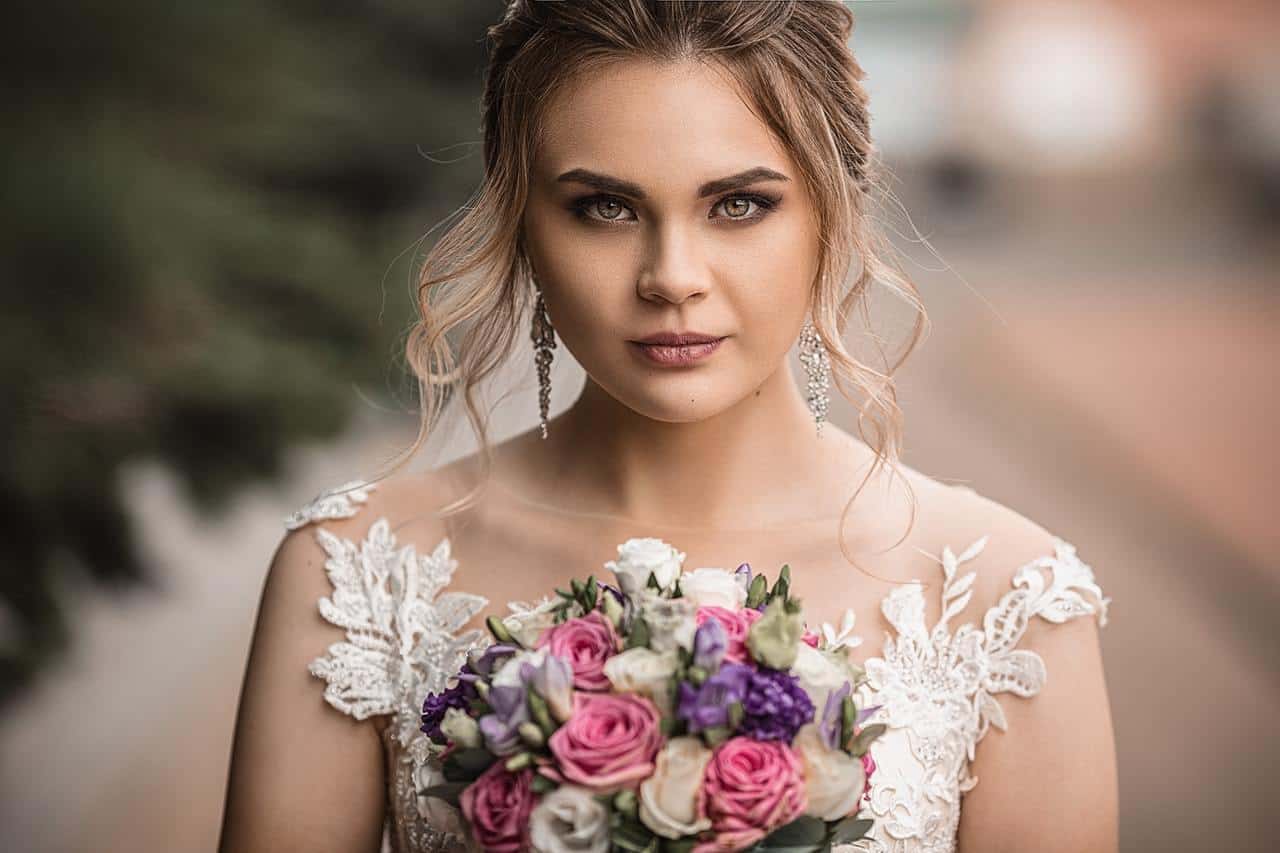 There are certain questions you should ask these beauty experts to know who will be the right one for your bridal makeover. Once you do that, it will be easier for you to see what you should consider before choosing your desired beauty professionals, scheduling the makeover for your wedding day, and making a trial appointment.
How to Find the Best Bridal Makeup Artist
Here is what I believe to be some of the most effective tips on finding the best makeup artist you can afford for your wedding day.
a. Start by Doing Your Research
There are dozens of makeup artists on the market, but not all are good at what they do. Some might not even have formal training, which it's pretty scary if you ask me. In some countries such as Australia, you don't even need specialized training, a contract, a license, or a certificate to become a makeup artist.
Search for several MUAs; look carefully at their portfolio to discover their style, find out their work experience, check their reviews and ratings online, and take a look at their social media accounts.
b. Choose a Makeup Artist Who Has a Style to Your Liking
If you want glamorous makeup on your wedding day, you should opt for a specialized MUA who does these types of makeovers all the time. But, if you want something slightly more discreet and minimalistic, you should find an artist who agrees with you and won't apply too much makeup on your face. That's why having makeup trials is so important.
c. Verify Sanitation and Hygiene Practices
We should always be extremely careful with what we put on our skin, and makeup products such as brushes can easily develop bacteria and dirt residue. When it comes to makeup application, hygiene should be your number one concern. For instance, I've noticed that many makeup professionals tend to reuse their beauty blenders, which is wrong.
One thing that bothered me when I was having my makeup done on my wedding day was the fact that the blender brush smelled funny each time the artist placed it near my face. But, unfortunately, I was too nervous and anxious to say something. Now, I regret not taking action. Luckily, everything was fine, and my skin looked good the next day after I removed all the makeup.
d. Additional Tips
Find an artist whose style matches your personality – make sure you two have chemistry. Otherwise, things won't go smoothly in terms of communication, and it will only stress you more. Get to know him or her a little by having a phone chat before the actual appointment;
Think about the makeup products they use – ask about the brands they work with. You'll want someone who uses long-lasting and waterproof products without having a heavy consistency. Also, if you want someone who uses cruelty-free items or eco-friendly alternatives, you should ask them if that's their case;
Don't focus on price alone – it's true that, in most cases, good service comes at a higher price. But, you cannot compare two stylists based only on their fees. Search online to find out the market's prices in your area and read as many reviews that former clients posted on social media accounts and Google.
Wedding Makeup Tips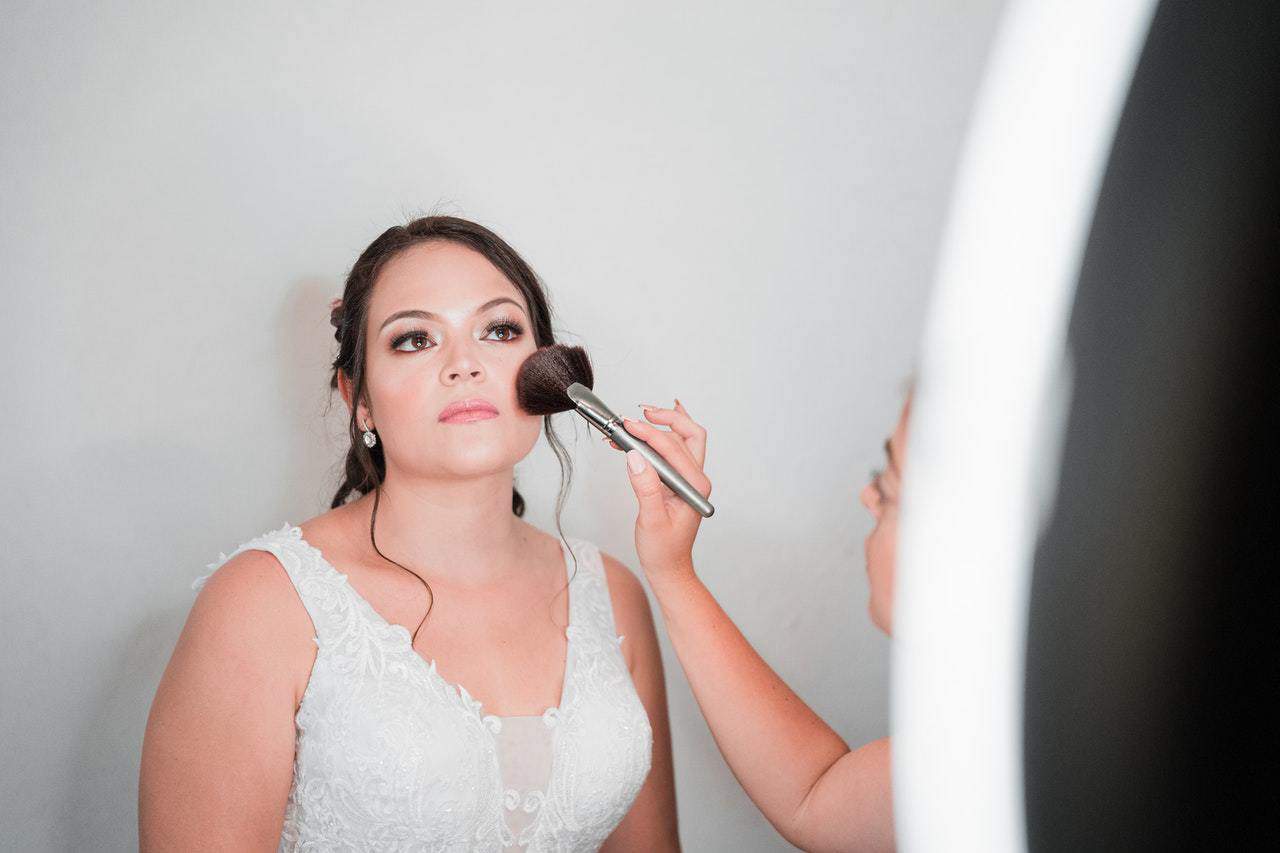 Things to Do
Here are the things you should do to prepare yourself for flawless makeup on your wedding day.
a. Take Good Care of Your Complexion and Body Skin
You must start taking care of your skin at least 4-6 months before the wedding by having both a day and nighttime routine. If your skin is clear and healthy, makeup will look even better on it and will stay on for longer.
b. Highlight Your Eyes
You can easily emphasize your eyes with certain makeup techniques and tricks. It will hide dark circles under the eyes. You can brighten those areas by applying a mix of concealer and corrector. Then, you should opt for the appropriate shade that can complement your eye color.
c. Do Your Research of Favorite Makeup Looks
Bring several references to your makeup trial appointment, more than once, so that the artist can comprehend your favorite style, but not too many to avoid creating confusion. You must also consider that some of those favorite looks might not suit your persona.
d. Think About Your Desired Color
The white color of the dress needs contrasting makeup tones, so remember that when you're considering color. Once you've made sure that your skin looks flawless (smooth and even), you should add some peachy color to your cheekbones and give your lips a little glow.
e. Opt for Individual False Lashes
The best type of false lashes is individual ones. They will make your eyes pop out in the best way possible. Discuss length with your makeup artist to make sure they are suitable for your eyes. After my makeup trial, both the artist and I agreed that the lashes she used were way too long for me. So, on my wedding day, she applied other lashes that were a tad shorter but also looked amazing.
f. Remember the Basics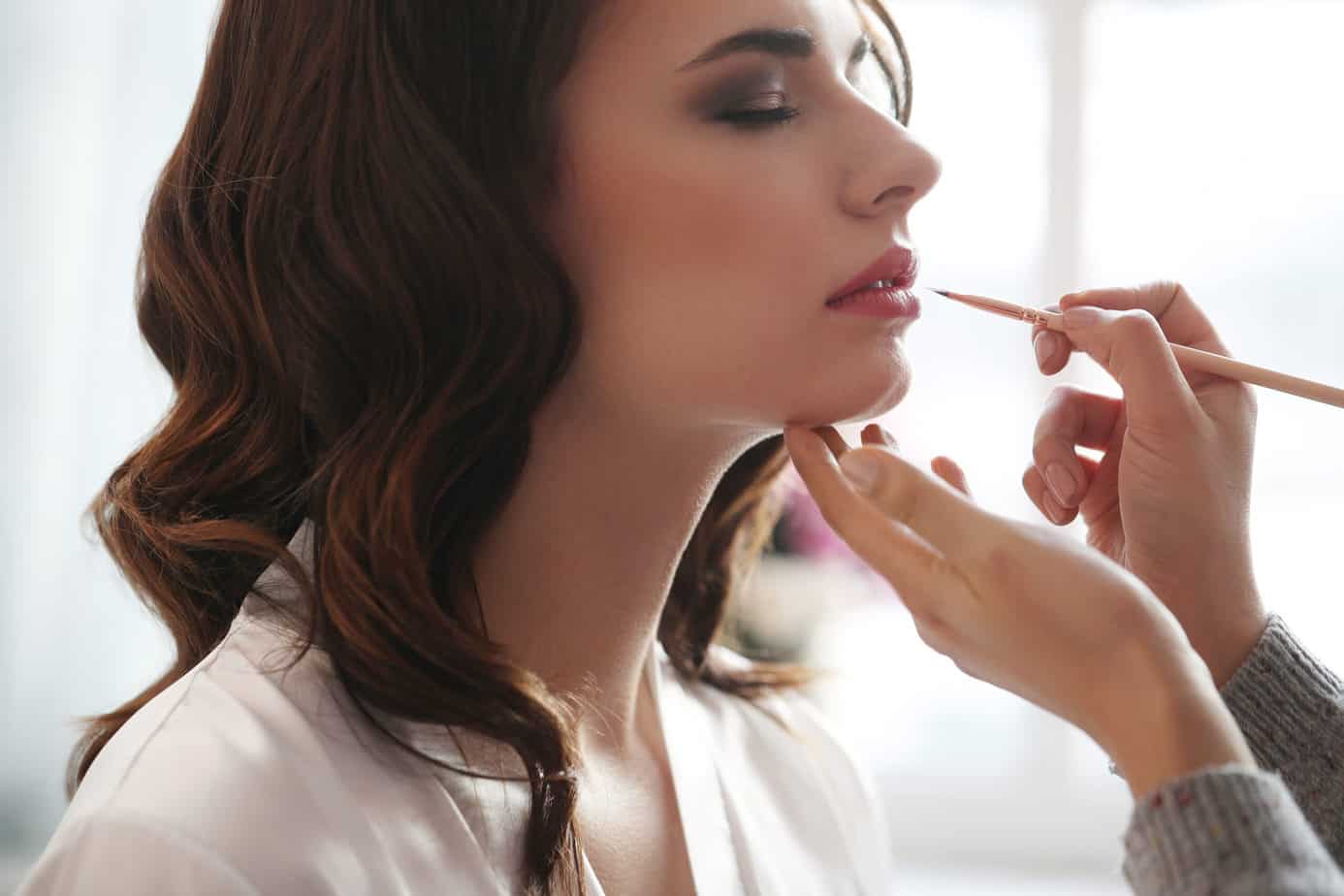 You should focus on having beautiful yet natural skin, light feathery lashes, and softly groomed brows. Everything else will fall into place if these are chosen and done properly.
g. Highlight the Brow Bone
You could add a bit of highlighter right on the brow bones for finishing touches; this will truly highlight the beauty of your eyes. Opt for a light matte color and use your fingers to pat the product right under your brows.
h. Opt for a Timeless Bridal Look
Avoid too trendy makeup and choose an evergreen look instead. If you want something very hot right now, you must consider that the look might become outdated ten years from now.
Things to Avoid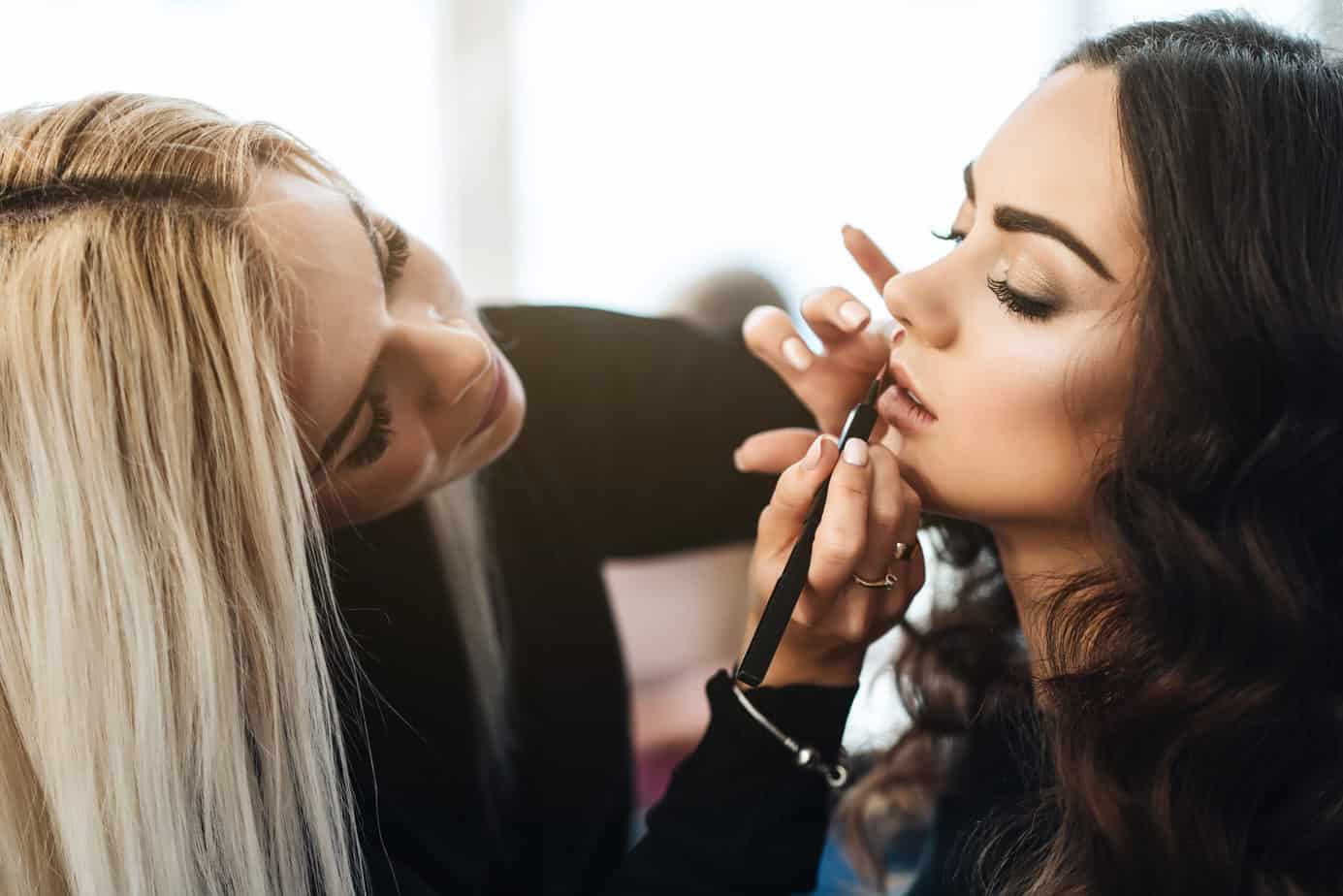 Here are the things you should avoid if you want everything to go smoothly.
a. Don't Apply SPF
This tip should be followed by those brides who will be featured in flash photography since SPF products will make you look washed out.
b. Avoid Doing Your Bridal Makeup in a Place with Fluorescent Lighting
Schedule the makeup session when it's still daylight so that the artist can see your real and natural skin in bright light. This is how your wedding photos will also be taken, so avoid rooms that have fluorescent lighting since this light will make your skin look red.
c. Be Open to Suggestions but Don't Let Anyone Hijack Your Bridal Look
You can receive all the MUA's suggestions with an open mind but, if you have your heart set on something, you should state that. After all, it's your special day, and you should enjoy it to the fullest.
d. Avoid Applying a Heavy Base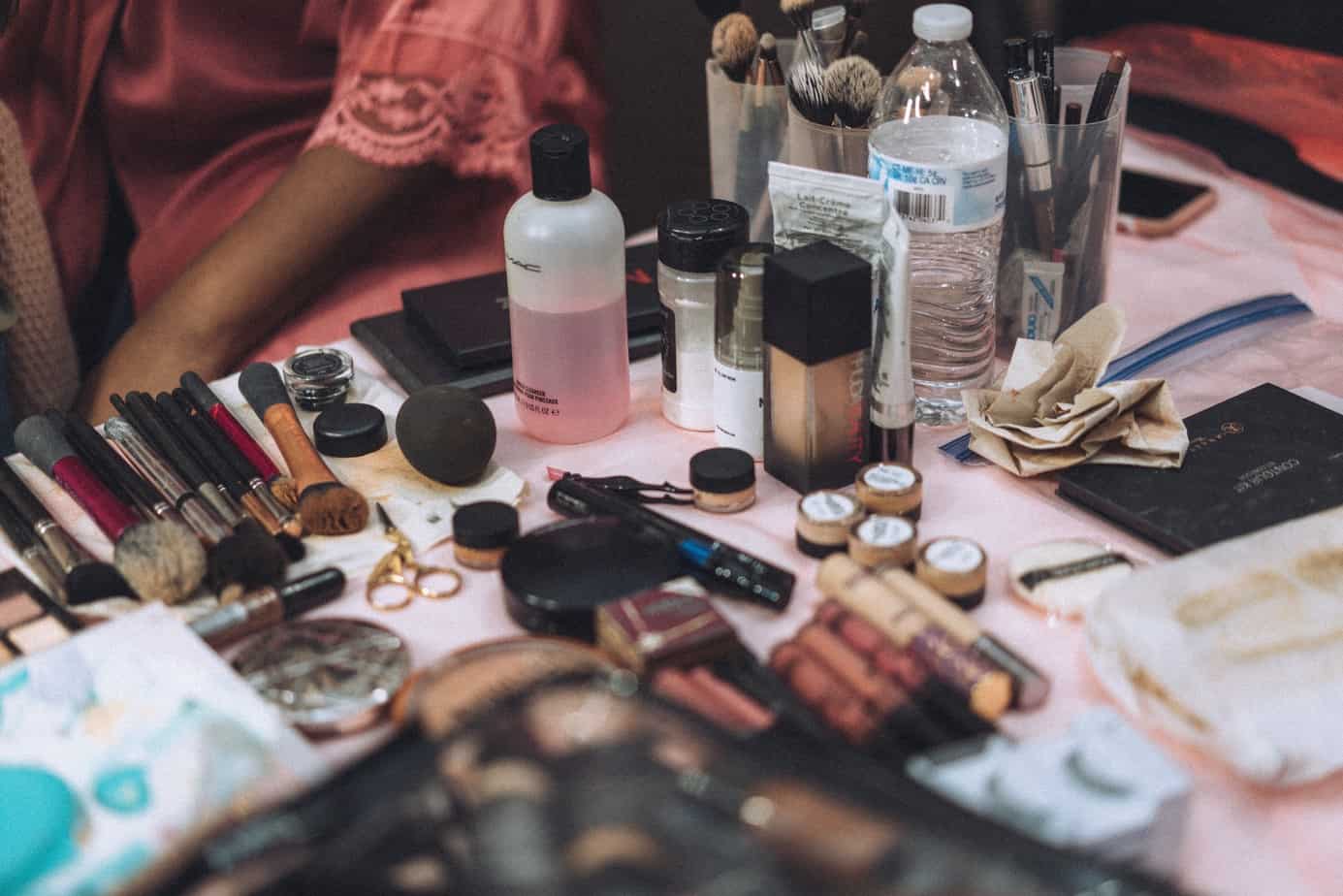 As a bride, you want your bridal look to appear smooth yet natural. You don't want it to become too obvious, so stay away from heavy bases. Just make sure that your T zone, which includes your chin and forehead, remains matte. This can be achieved with a little translucent powder.
e. Don't Apply Very Dark Shades on Your Eyelids
You can define your eyes without using dark eyeshadow. Applying a very dense eye color all over your eyelid will create an unpleasant appearance.
f. Avoid the Extremes
Bridal makeup looks that are either too matte or glossy should be avoided. Glossy makeup looks aren't resistant, while matte alternatives will make your skin and lips too dry.
How to Find the Best Bridal Hairstylist
To find a great hairstylist for your big day, you should start by doing a little online research, asking your married friends, browsing through referrals and reviews as well as portfolios, and more. Here are the essential tips you should consider before choosing your desired bridal hairstylist: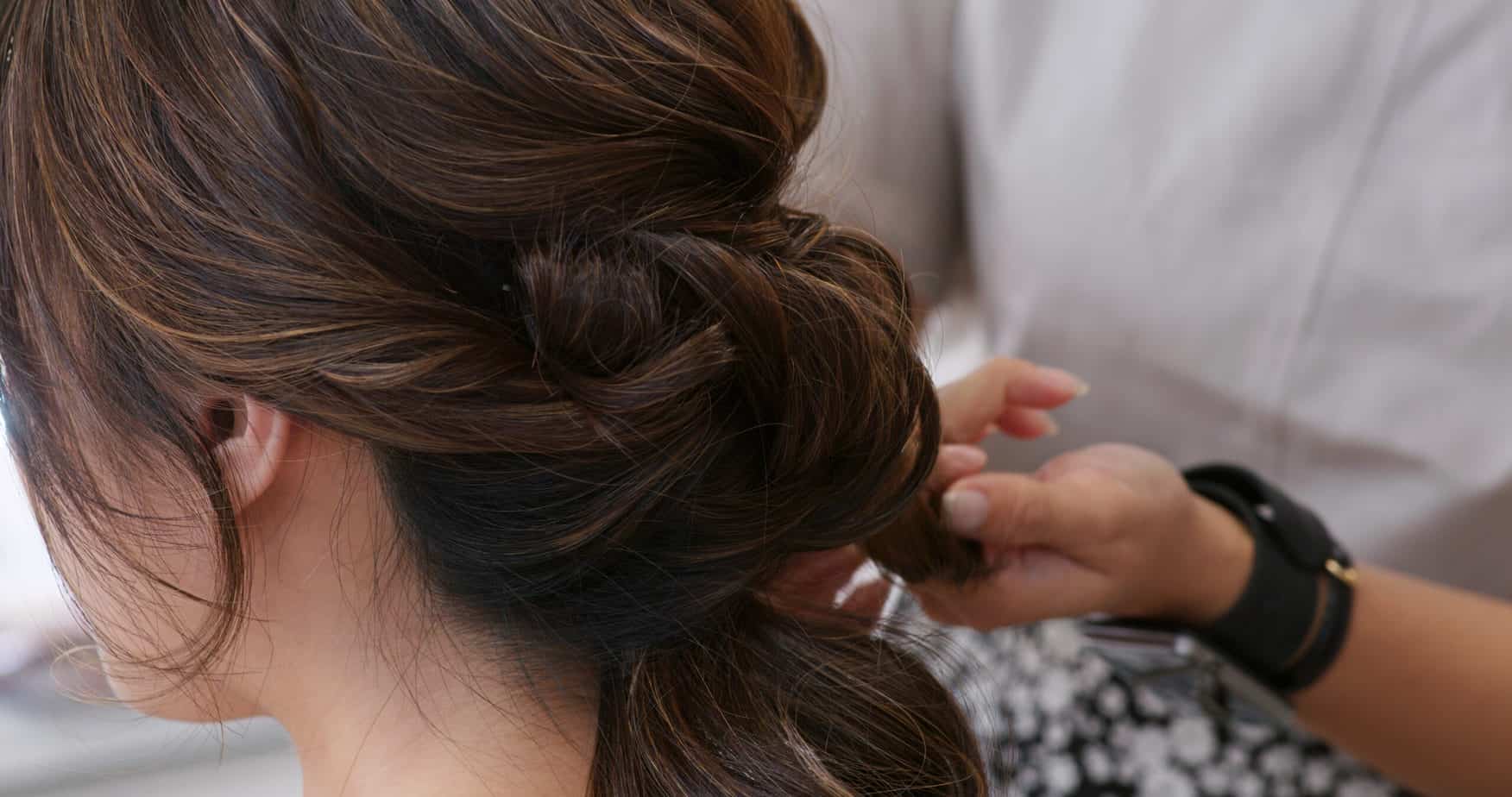 Use referrals:
Referrals are important for both makeup and hair experts. Maybe you loved the updo of one of your friends when you attended her wedding. So, give her a call and ask for the name of her hairstylist;
Opt for qualified experts only:
You need to work with a stylist who is aware of the modern bridal hairdos and understands how different hair types work. Based on these, they will be able to style your hair in the best way possible;
Schedule hair trials:
I strongly believe that hair and makeup trials are not expenses but clever investments. For me, it took two appointments with two different hair experts to finally be content with the outcome;
Communicate your desires and wanted style but also be open to suggestions or changes based on your hair type:
Speak openly and clearly with your hairstylist about what you want to achieve and your vision. Maybe you could even bring several photos with you to the trial to show your favorite hairdos. On the other hand, remain open-minded because a good stylist knows best what kind of hairdo will suit your face shape, hair type, and facial characteristics.
Wedding Hairstyle Tips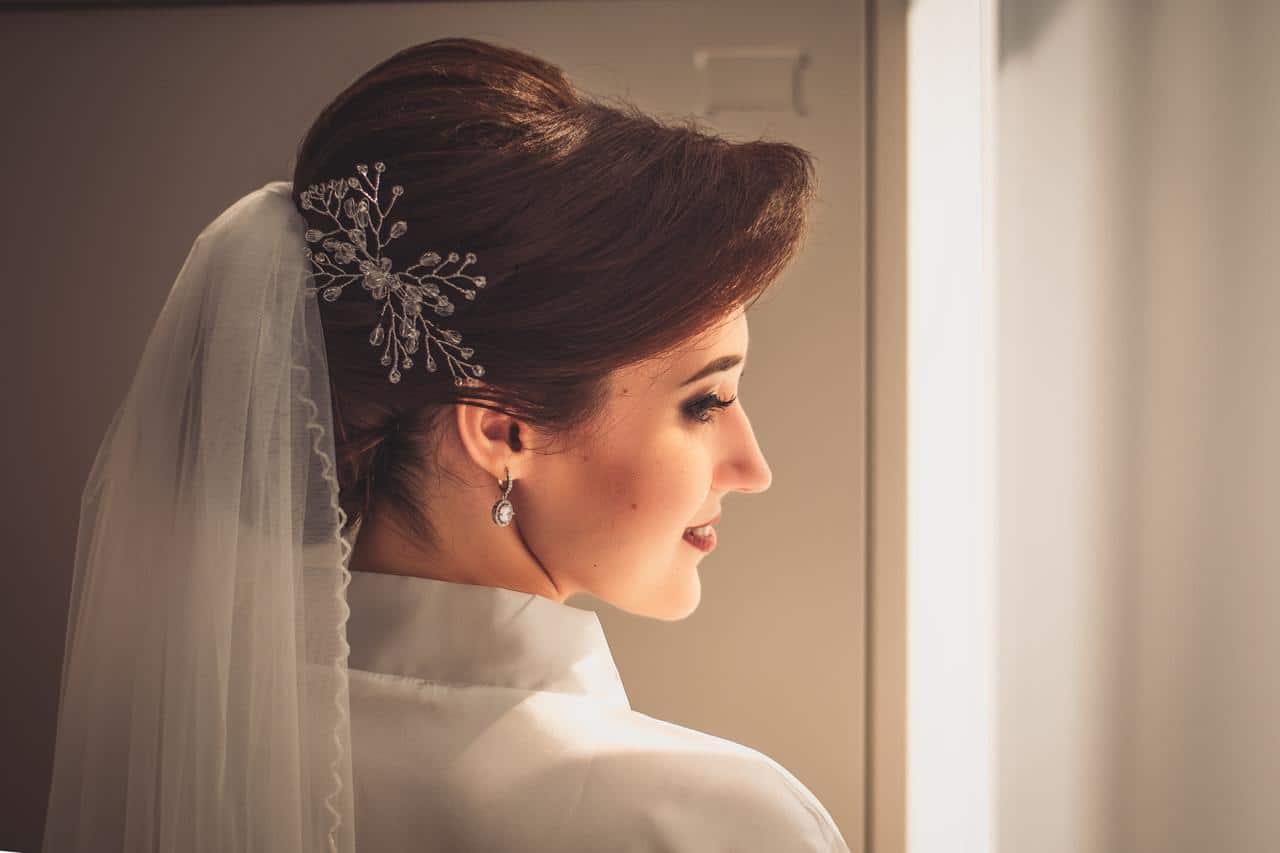 Things to Do
Schedule at least one hair trial before the wedding; make sure the session is long enough for you to try 2 or 3 different hairstyles and make up your mind. Bring your hair accessories or headpiece with you;
Explain your desired style to your hairstylist and provide as many details as you can. You could even bring a photo of your bridal gown and ask the expert's opinion regarding the best-suited hairdo that could match the dress;
Be open to your hairstylist's suggestions. For instance, you may want to keep your hair long and wavy but, perhaps, your hair type doesn't allow that so, instead, you could choose a loose chignon;
After the hair trial and during your wedding day beauty appointment, you should ask someone to take as many photos as possible from all angles; back, front, sides, from above, etc. This way, you'll know if your hair will look good in all your wedding photos;
Wear a shirt that has buttons or a very loose blouse so that you can take it off easily without damaging or messing up your glamorous bridal hairdo.
Things to Avoid
Don't think that the same stylist you've frequented all these years is necessarily good for your wedding day, too. That might not be the case;
Don't assume things. The language of hair is complex and complicated. That's why it is important to bring photos and tell what you want in a detailed manner. If you use vague terms like 'chic', 'elegant', or 'soft waves', each stylist might understand different things. It's all so relative;
Avoid hairdos that are too loose because they don't last very long. Also, a couple of loose hair strands here and there, strategically placed, look good, but too many of them might make the overall look seem badly groomed;
Don't forget about the shape of your gown's neckline. Your wedding dress' top part must be considered when you think about different hairstyles. If your dress is strapless, a full and tight updo might leave the neckline way too naked;
Avoid hiding your highlights. Break up all that solid color that goes around your roots and mingle it with lighter hair parts.
Most Common Bridal Makeup Mistakes
You will look amazing on your wedding day and your makeup will look flawless if you avoid the following mistakes that some brides-to-be make.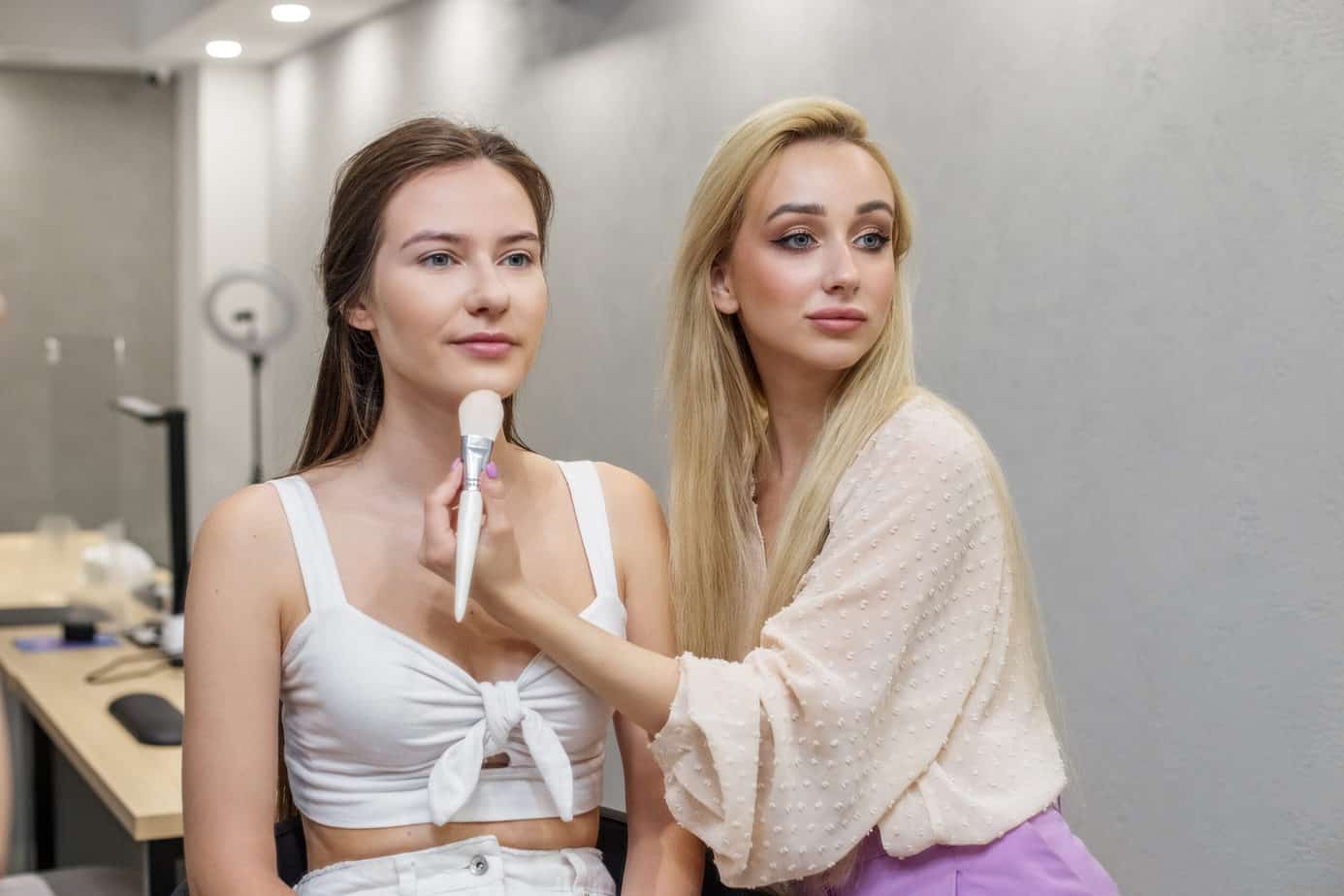 a. Trying a Totally New Look
You shouldn't experiment on your wedding day with new makeup looks that you've never tried before. For instance, if you have never had red lipstick or smokey eyes, you should avoid them for your bridal makeup. Instead, opt for colors and tones that make you feel comfortable and confident. Your bridal look should emphasize you're a natural beauty, not hide it.
When you look at your wedding photos, you should easily recognize yourself and your personality and good makeup should only define your traits.
b. Following Beauty Trends
Don't follow the current beauty trends because trends change, and, as a bride, you should opt for a timeless makeup look. For instance, contouring is a huge trend right now, but it might be too much or too harsh when used to create a bridal look, especially because your wedding photo session will be done during the daytime, in natural light.
Therefore, your makeup should remain fresh and light. This way, when you look back at your wedding photos, you will still like what you see.
c. Skipping the Makeup Trial
I agree that makeup trials before the wedding represent extra costs, but you should be willing to do them since they're worth it. I did two makeup trials with two different makeup artists since I didn't like the first one. Also, I paid for both of them, but, at least, I was relaxed on my wedding day, knowing everything would turn out to be the way I wanted.
d. Choosing to Wear Lip Gloss or Lipstick
Lipstick and lip gloss won't last very long. Especially, lip gloss tends to wear off very quickly. Instead, you should opt for a lip stain, which is a very long-lasting alternative. Also, a lip gloss that's too shiny might look awful in your wedding pictures since it could create a glare.
Lip gloss is a bad idea if you want to wear a veil that will also come over your face first or wear long hair. Both the veil and your hair locks might get stuck on your lips.
e. Applying Shimmer in All the Wrong Places
A small amount of iridescence or shimmer applied on your cheekbones might look fresh, natural, and dewy. But, if you apply it on your forehead or your nose, it will create a bad look and your skin will look like it's greasy. An easy and quick trick that's also effective is to add a little shimmer on the top part of your cheekbones, under your brows, and above your upper lip, in its cupid's bow.
At the same time, you should avoid anything that has glitter in it. Shimmer is good since it works differently than glitter, and it doesn't contain particles that could appear badly in your wedding pictures.
f. Opting for Dramatic Eye Makeup
I would never opt for black as the chosen eyeshadow color for a bride. I wore black mascara and black false lashes on my wedding day, but the eyeshadow was softer and more glamorous. Too much black will be too harsh for a bridal look. If you still want to achieve a slightly dramatic effect, you should opt for purple, navy blue, brown, and gray.
Furthermore, you should pick those shades that emphasize the color of your eyes:
Hazel eyes: mocha eyeshadow;
Green eyes: bronze eyeshadow;
Brown eyes: gray and purple;
Blue eyes: dark brown and navy blue.
g. Doing a Facial Treatment and/or Waxing One Day Before the Wedding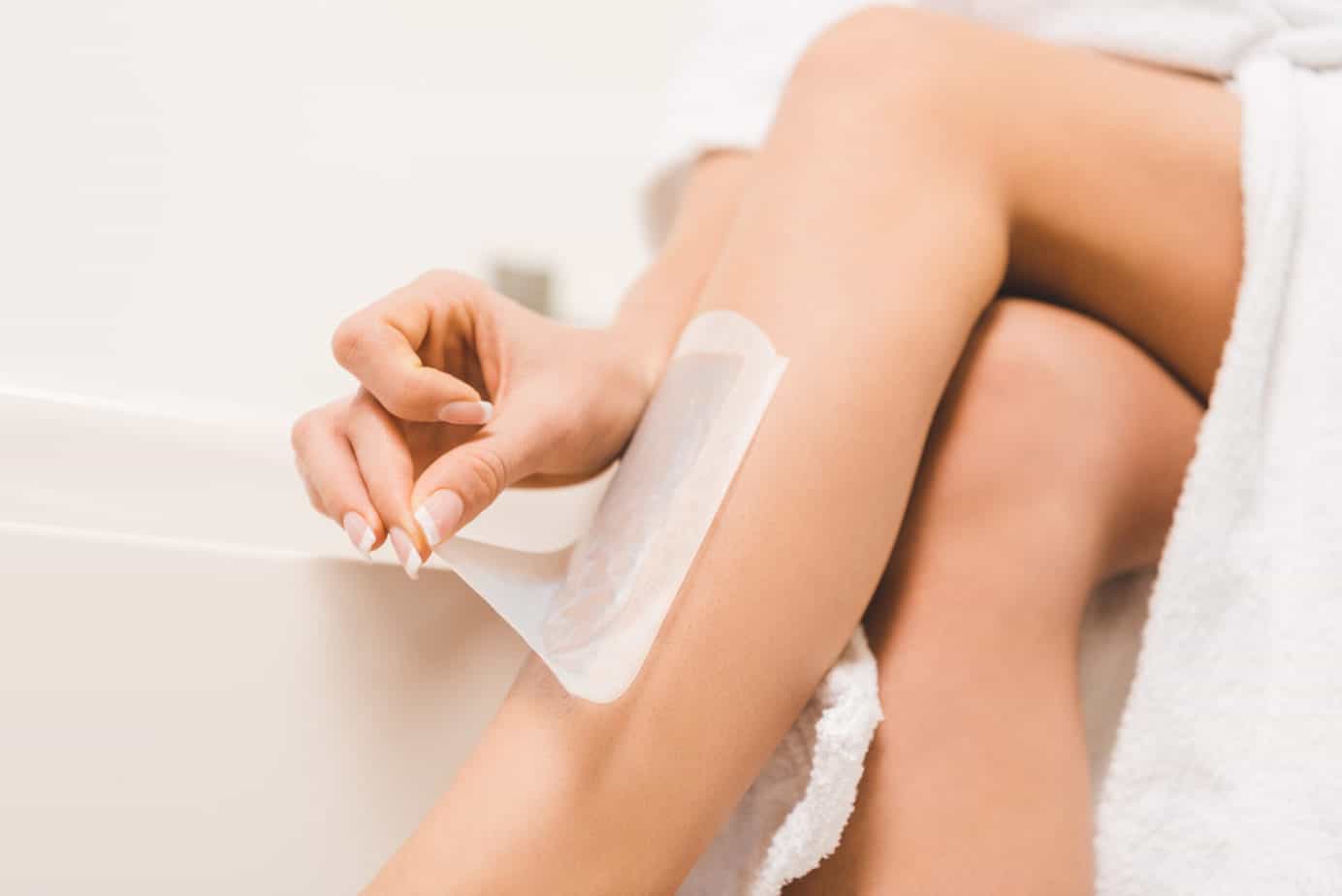 I remember I did a facial treatment before the wedding, but I was lucky enough to receive good advice from the cosmetic expert. She said to schedule the facial at least two weeks before the big day, which is precisely what I did and everything was fine. My skin had enough time to heal.
Regarding the waxing part, you should have it done at least 4-5 days before the wedding to avoid scabs or marks. Also, if you have never tried waxing before, this isn't the appropriate time to start doing that. Otherwise, your skin might be covered in rashes.
h. Forgetting to Waterproof Your Makeup
Besides applying waterproof lipstick and mascara, you should also choose a waterproof foundation, especially if your wedding will take place on a hot summer day. Also, brides tend to shed some tears, and you want to prevent your makeup from smearing all over your face. One thing to remember is never to wipe off your tears but gently dap them.
i. Over-Tanning
Many brides want their skin to look a bit tanned before the wedding. Some go to the beach, while others go to a tanning salon. I remember I went for five days to the beach, one month before the wedding, but I didn't stay in the sun for long. One reason is that I cannot stand too much sun and heat on my skin, and the second is because I wanted my skin to look natural on my wedding day (I have a very fair complexion, which sometimes I don't like since it shows all the imperfections).
Also, I was afraid of my skin peeling off before the wedding day, which is why we planned that short vacation one month before the big day. Moreover, if your dress is white (mine had the color off-white), the contrast between the gown and your overly-tanned skin will look too dramatic; plus, you might show tan lines which you don't want.
Most Common Bridal Hairstyle Mistakes
Below, you'll find a list of the most common mistakes to avoid if you want your hair to look fabulous on your wedding day.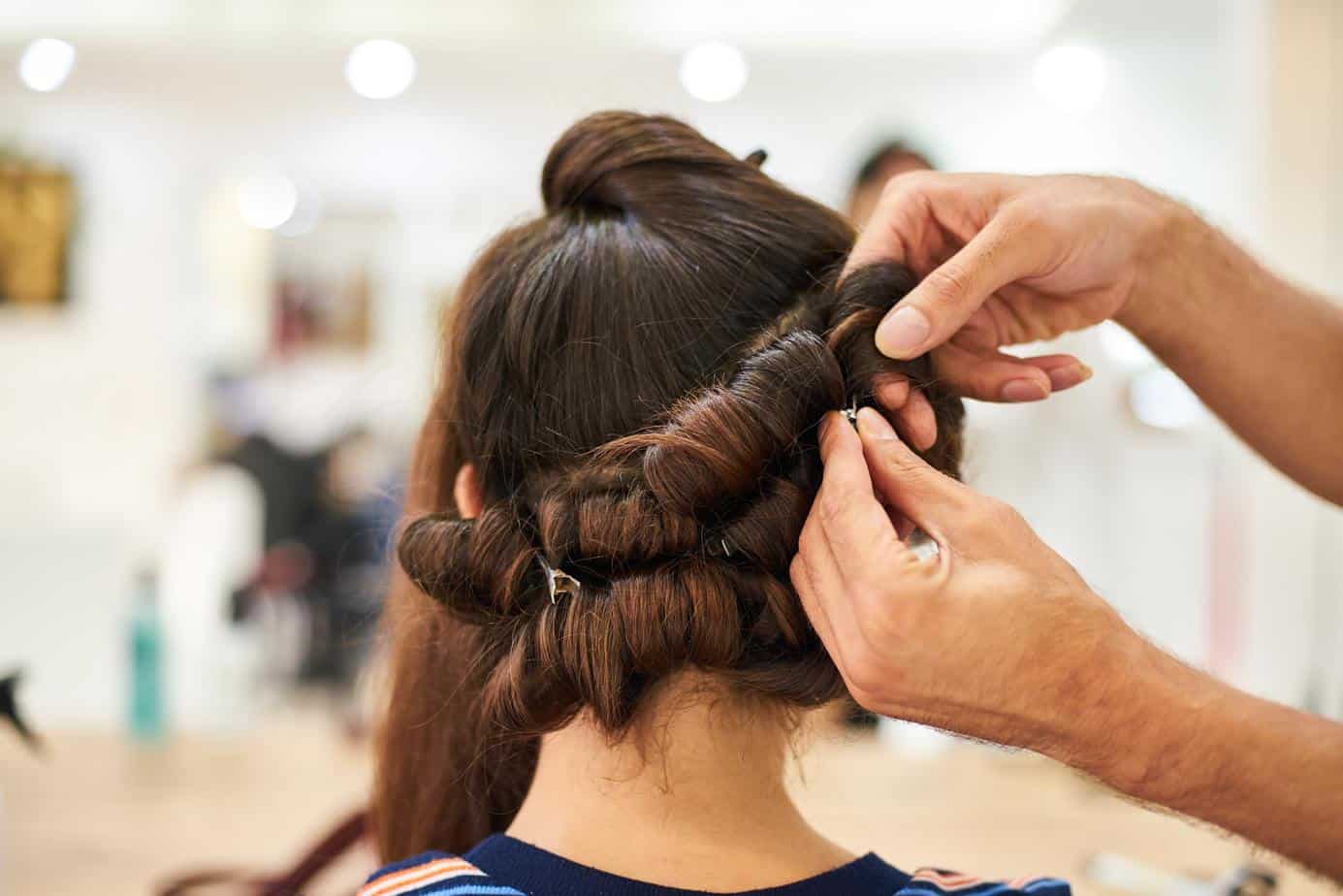 a. Not Considering the Weather
Check the weather in advance to see if it will be hot, warm, rainy, or cold since your hairstyle will be impacted by it. Checking the weather will help you opt for a hairdo that suits natural outdoor conditions. If your ceremony will be held outside on a humid day, your locks might get frizzy. Therefore, in that particular situation, you should.
b. Going to Your Hair Trial with a Lot of People
On my first hair trial, I went with my mom. When I was done, I felt and looked disappointed and unhappy, and my mother saw that on my face. So, in the attempt to protect me, she became a bit too assertive with the hairstylist, saying that the hairdo was not well done. That was true, and I also said I was unhappy with it, but the way she reacted made me feel a tad embarrassed.
So, I went alone for my next hair trial appointment, and I felt much more comfortable and relaxed. Fortunately, I was pleased with the result. If you bring a lot of relatives or friends with you to these appointments, you will start a war or a messy situation because of all their conflicting opinions.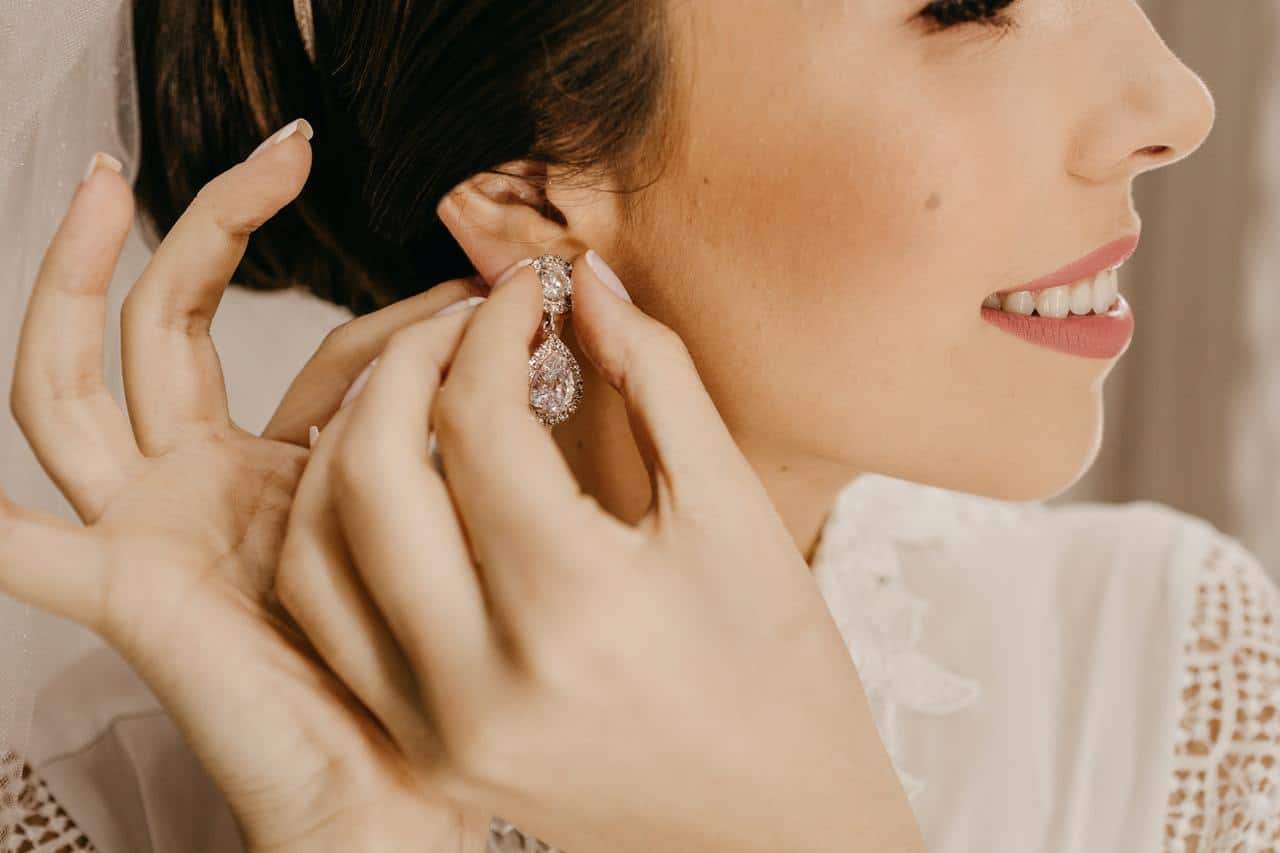 c. Forgetting Your Hair Accessories
Bring all the bridal accessories you plan to use on your wedding day to your hair trial. These include your veil, hair accessories, tiaras, necklaces, and earrings. All these put together will help the hairstylist to come up with a suitable hairdo to match the style of those accessories. If the hairdo looks complex, you should stick to minimalistic accessories.
On the other hand, if you want to wear statement pieces, your hairdo should be simple and clean.
d. Choosing a Very Elaborate Hairdo
Some of you might think of totally reinventing your tresses before your special day, which is something hair experts don't recommend. Getting too elaborate could be very risky, and the results might be different from the ones you expect. When it comes to bridal hairstyles, you should avoid styles that are too crazy and stick to something elegant and timeless.
Less is more applies to this situation. Also, if you try to create an intricate hairdo that you've never worn before, it might stress you a lot since you won't know how the outcome will be.
e. Skipping Haircuts
Many brides tend not to cut their hair for many months before the wedding to let it grow as long as possible. That's a huge mistake because not trimming your hair length will later translate into split and damaged ends and overall unhealthy and bad-looking hair. Short trimmings are essential for all future brides because healthy hair locks will style easier and better, and they'll hold on for a longer time.
One trim per month will suffice if you want to have luscious full hair on your wedding day.
f. Using Inappropriate Hair Extensions
If you plan to color your hair before the big event and wear hair extensions, you should bring them to that appointment and the hair trial. Otherwise, they might not match your hair color entirely, which will further lead to a messy hairstyle seen in the wedding photos.
Doing Your Own Bridal Makeup and Hair for Your Wedding Day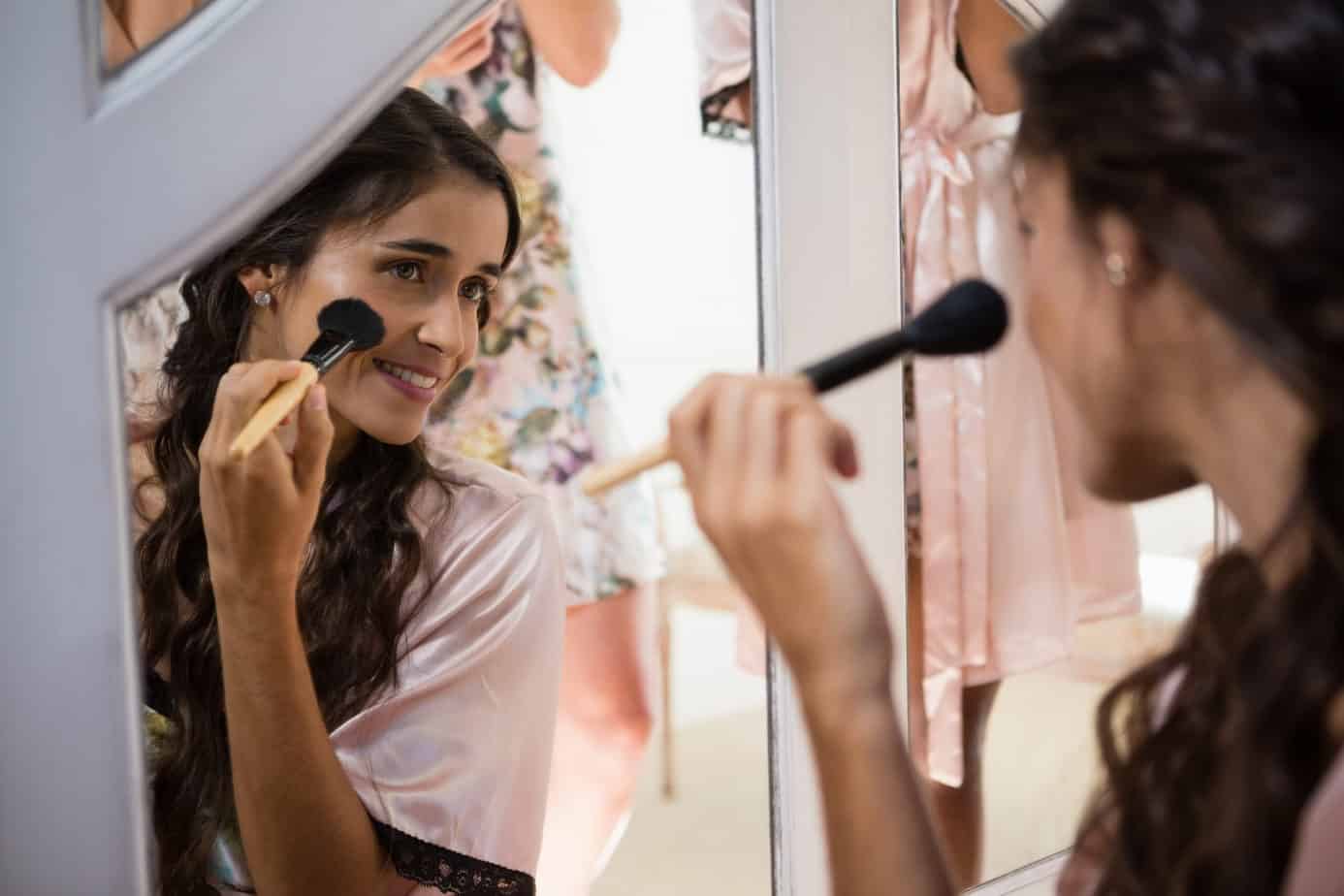 Here are some simple guidelines to follow if you plan on doing your makeup and hair on your own.
DIY Bridal Makeup
Practice makes perfect, so make sure you practice a lot before your wedding day, till you get your desired result;
Create a serene environment for you to do your bridal makeup so that your stress level will lower a bit;
Invest in some high-quality facial treatments a couple of weeks before the big day;
Don't use anything with SPF;
Always add primer;
Choose a high-quality and long-lasting foundation;
Use translucent powder instead of white finishing one;
Apply a creamy concealer under your eyes;
Don't use sparkly makeup products;
Remember to lightly define your brows;
Apply a bit more makeup than you would normally use;
Apply more than one layer of lipstick;
Don't follow trends and enjoy the process.
DIY Bridal Hair
Go online and gather inspiration;
Watch a lot of YouTube bridal hair tutorials;
Practice a lot and try different hairstyles;
Style your hair based on your hair type and your location, as well as the weather on your wedding day;
Purchase premium hair styling products that suit your hair texture;
Ask friends for help;
Have a plan B in case the initial plan doesn't go well.
The Best Bridal Makeup Ideas
A delicate look with subtle eyeshadow and blushy cheeks;
Long lashes and red lips;
Gradient lips and ombre eyeshadow;
Fluffy brows and shimmery eyes;
Tamed smokey eyes and bright lips with coral lipstick;
Light brown lips and gold eyeshadow;
Retro vintage look with cat eyeliner, black mascara, and glossy lips;
Pink lips and matte brown eyeshadow;
Matching pink hues;
Punk look with darker lips;
Grey and neutral colors;
Blue and brown eyelids.
The Best Bridal Hair Ideas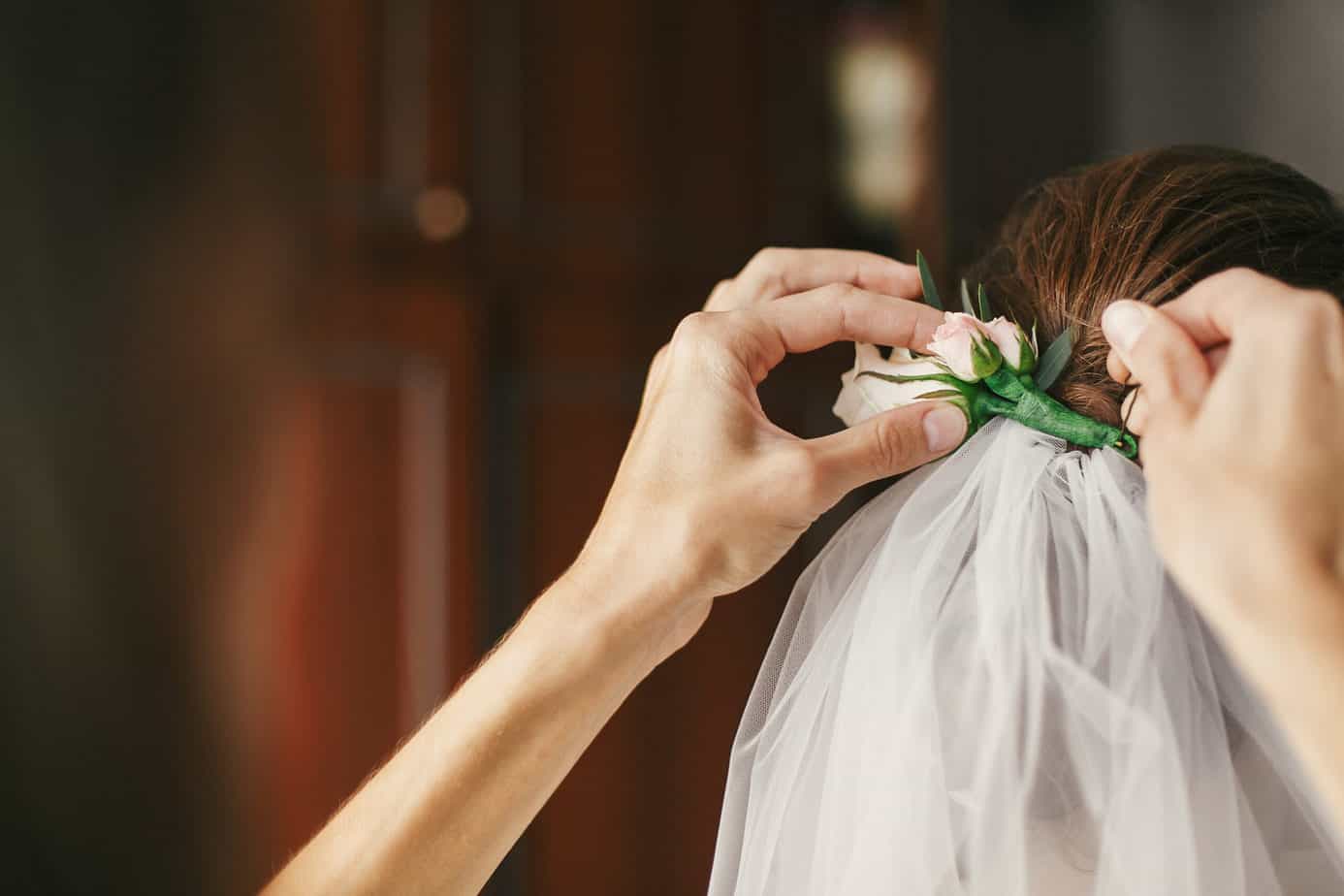 Knots and chignons;
Braids and plaits;
Low ponytails;
Wavy hair/ beach waves;
Volumized updos;
Architectural buns;
Cascading curls;
Long hair with floral wreaths.
Wedding Hair and Makeup Guide – Frequently Asked Questions
Conclusion
As you can see, this topic of bridal hair and makeup is so very complex and often stressful. But, I sincerely hope that all the guidelines and insights I've offered you today will help you make the best decisions without worrying too much. After all, it's your special day, and you should feel and look like a princess, so you're entitled to a little splurge.