Most destination weddings are truly wonderful, but they take place miles away from your home, and they involve a higher level of stress and effort. People who choose to plan a destination wedding usually opt for a more intimate ceremony and fewer guests. Regardless, planning this kind of event is complex and complicated. You'll need to be very organized and think about every little detail (if your budget allows you to hire a wedding planner, things will get a little easier).
I thought long and hard about the best ways to make sure you have a fantastic wedding day. I will also talk from experience since my husband and I planned our wedding on our own, 2 years ago, and it went amazingly (but, I must admit that in the final two weeks before the big day, we felt very stressed and exhausted).
I hope that today's guide will help you avoid some of that stress and potential issues.
How to Plan a Destination Wedding – a Comprehensive Guide
Below, you will find all the steps you must take to make sure your wedding day will turn out to be a fairytale, one that you'll remember for the rest of your life.
a. Establish the Budget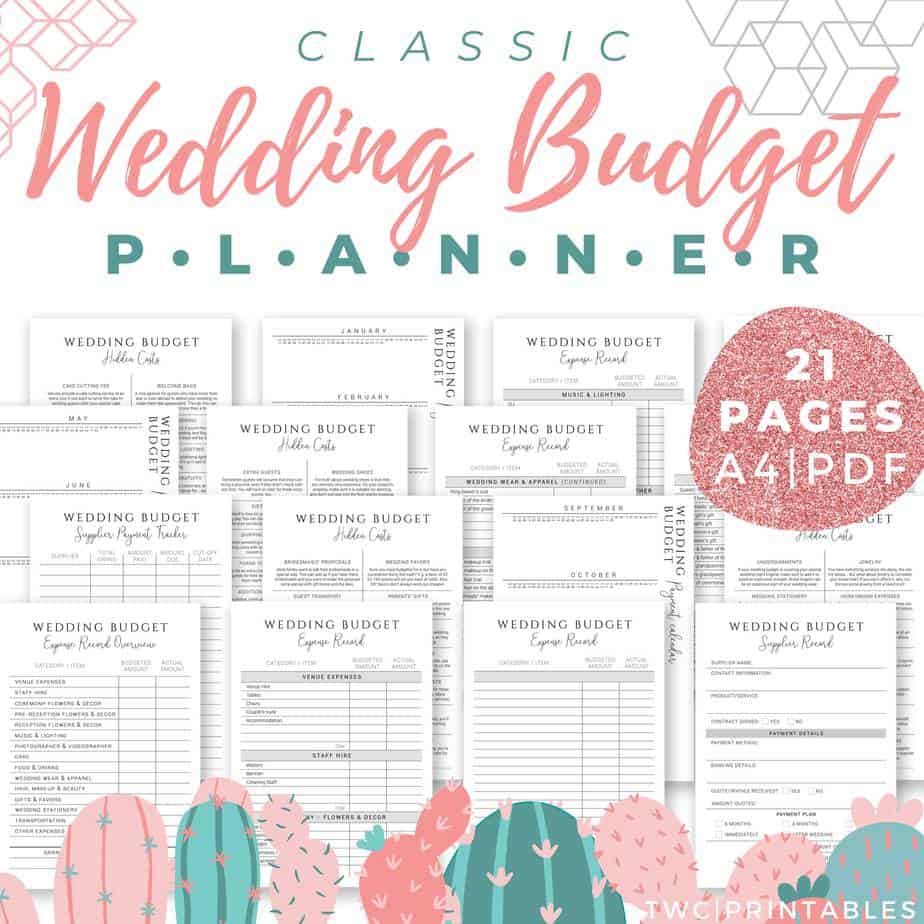 Everybody says how important it is to set a budget right from the start. Some couples manage to do that successfully, while others, such as us, won't be able to stick to their initial budget. One of my friends told me how well-organized they've been with their wedding, and they managed to keep the expenses as low as possible.
For us, that wasn't possible, especially because I am so demanding and I want everything to be perfect, so, inevitably, our spendings exceeded the ones we wanted to cover at first. But, truth be told, we didn't even bother to set a well-defined budget; instead, we only knew how much we were willing to pay for a certain item or service.
However, don't be like us, and try to create a detailed budget, even though you might hate this topic (I know I do). Then, try to achieve a compromise between your wedding vision and expectations and your available budget. For destination weddings, you should pay attention to specific things, such as your destination's low or high season. Obviously, the high season comes with higher prices.
b. Choose a Location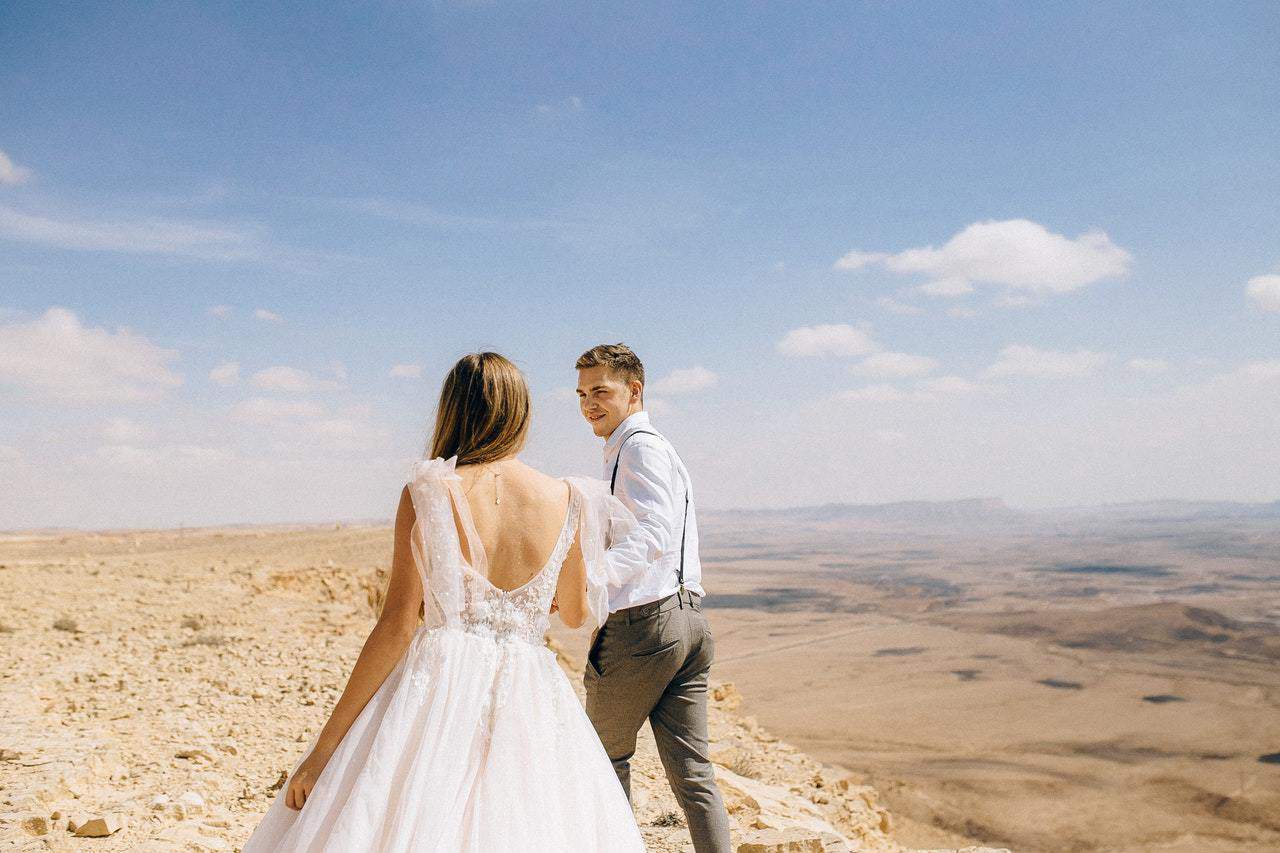 Everyone wishes to pick the perfect spot for their destination wedding, and that's totally normal. The location of your wedding will determine many things, such as the overall mood, your budget, time, transportation, and more. Also, a certain location will also lead to specific activities and set a certain vibe.
Therefore, your chosen location must suit your and your spouse's passions, personality, style, and preferences. I have created all sorts of positive anchors with a lot of emotional value since the moment my husband asked me to marry him. We were on a beautiful hill in the charming city of Salzburg, in Austria. So, that location will always have a special place in my heart.
The cozy little church we got married in, as well as the lovely park where we took our wedding photos, are also special places, and every time I pass by these locations, I feel all warm and fuzzy inside. That's how your wedding's destination should make you feel, too; like you're reliving those special moments over and over again.
For instance, if your loved one proposed somewhere romantic like Paris, you could organize an intimate wedding party there. Or, if you love Italian food, you should opt for a Tuscan wedding.
c. Think About Guest Accommodation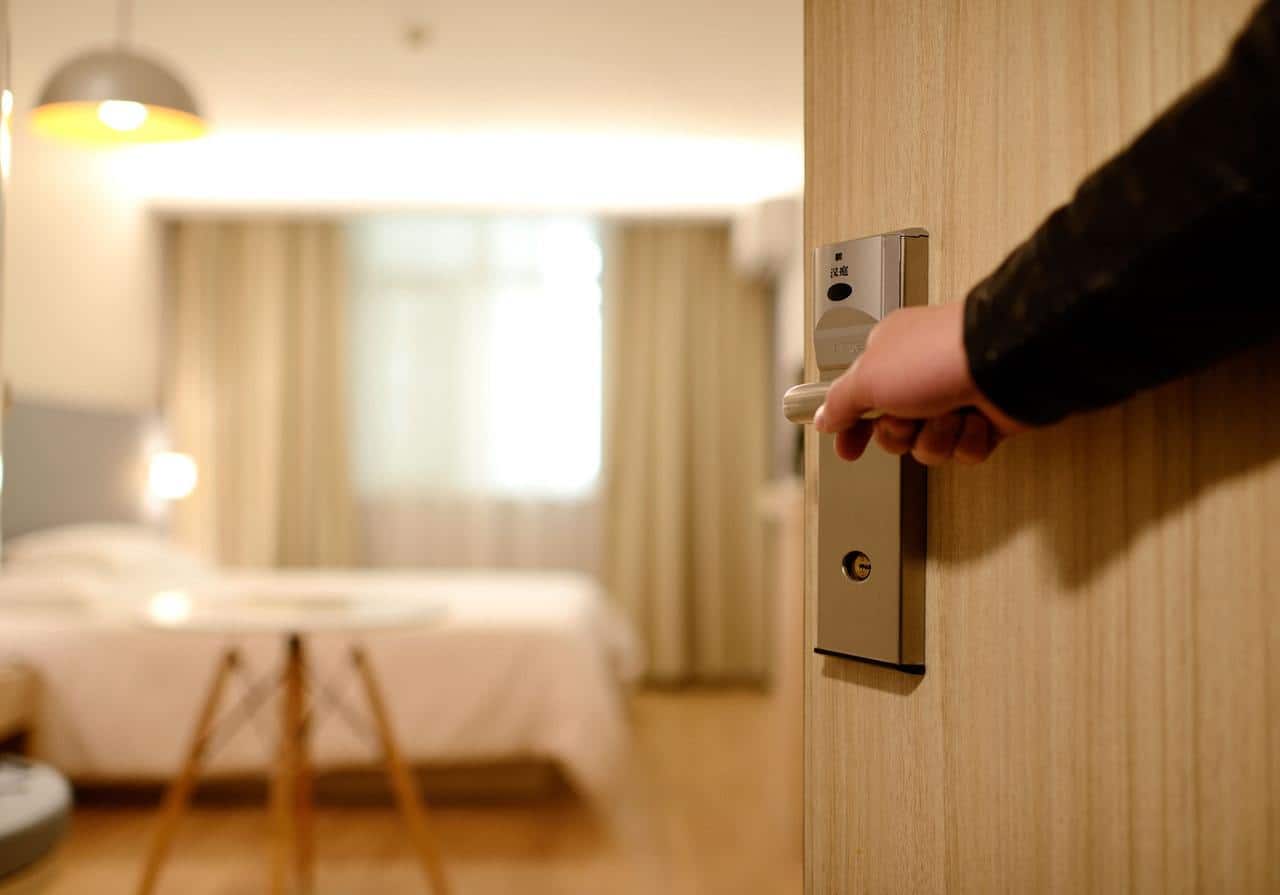 It's not necessary for you to cover accommodation expenses for your guests. However, if your budget allows it, that would be a really nice and thoughtful gesture on your part. It will certainly take off some of the financial pressure that your guests will have to go through. Otherwise, you will have to at least recommend them several different lodging alternatives that could satisfy a wider range of budgets.
Make sure the choices you offer have different price points. Still, you should also consider only those hotels that are located within 10 minutes from where the wedding reception will take place. If you book several rooms at the same hotel, you will certainly receive a more significant price discount.
d. Consider the Legal Requirements
Before booking the accommodation, make sure you can legally marry there. Otherwise, you will have to organize a civil wedding in your home country before traveling to your chosen location. Legal requirements can vary based on the country you plan to have your wedding. Some might include lab tests like blood analysis.
If you have your legal ceremony in your hometown or country, you can also plan a symbolic ceremony where you'll also have your destination wedding. Another thing to consider is whether or not the official language of your wedding destination in English. If it's not, then are you ok with having the ceremony in another language? Think about it!
e. Time It Right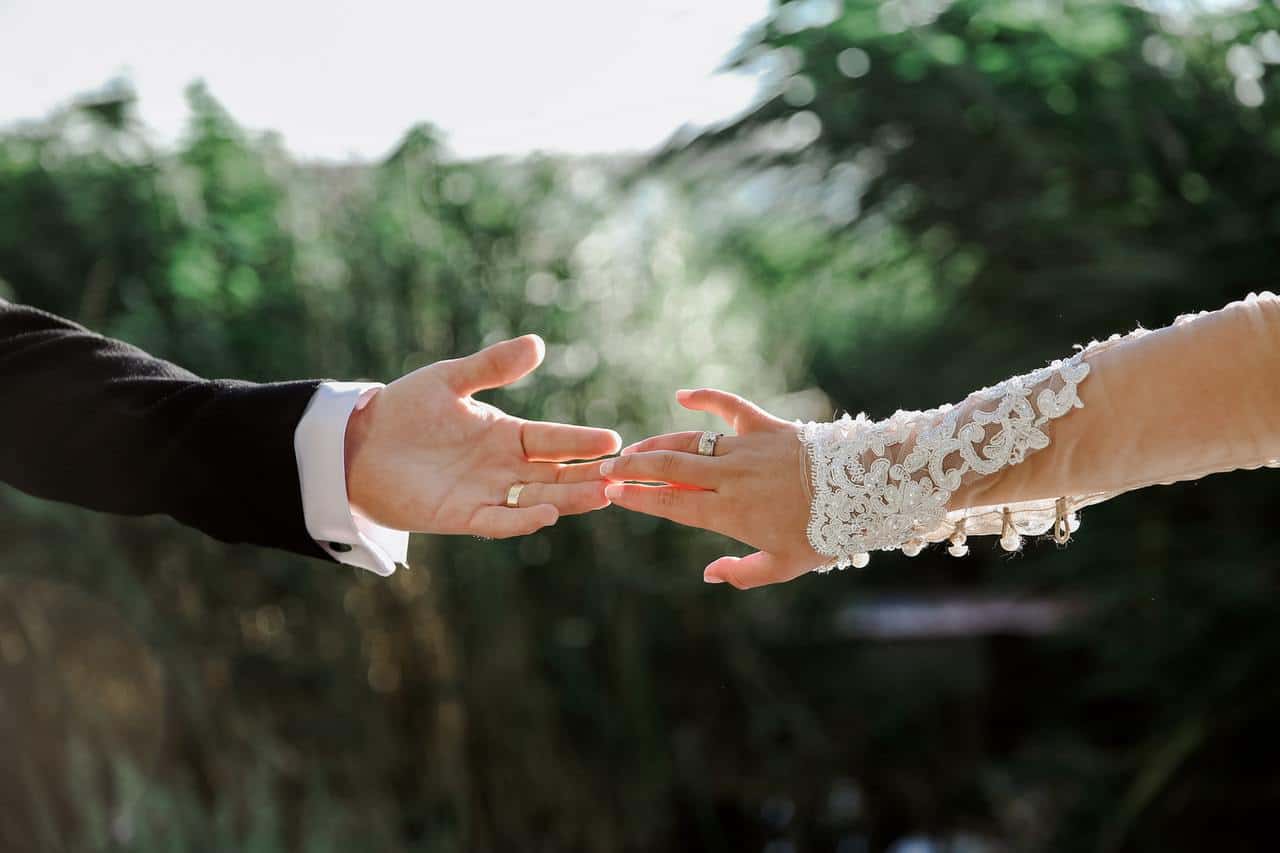 Unfortunately, most popular destinations are crowded with tourists during their warm season. During the high season, when the weather is the best, you will also have to deal with higher accommodation prices, fewer hotel options, and limited available venues. If you still want to have your wedding there during pick season, you should at least book everything via an online booking platform such as Hotel Planner, Booking, or another viable alternative.
If you want to save some money, you should opt for the shoulder season when there are fewer crowds and lower prices. This way, you will fit within your budget without compromising on the weather. The off-season is associated with affordable costs, but in terms of the weather, the whole experience will become a gamble. Moreover, during the off-season, many venues might be closed.
f. Hire a Wedding Planner – If You Can Afford One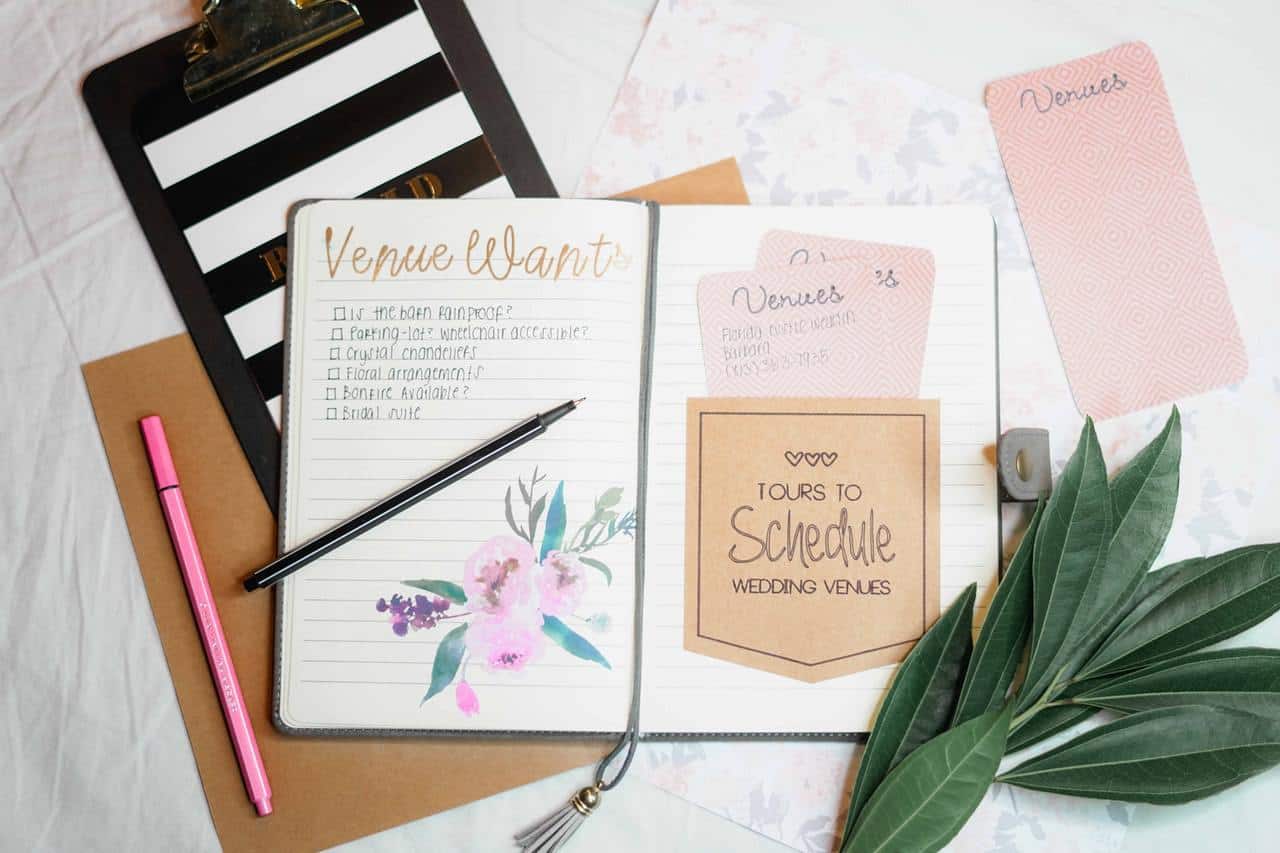 If your budget allows it, you should hire a professional wedding planner. By all means, do that if you can because it will save you a lot of time and effort. Instead of wasting a lot of time talking to vendors on the phone or in person, you will have a specialized person who can handle all of those tedious tasks.
If you cannot afford a wedding planner, you should at least consider hiring an experienced on-site wedding coordinator.
g. Meet the Vendors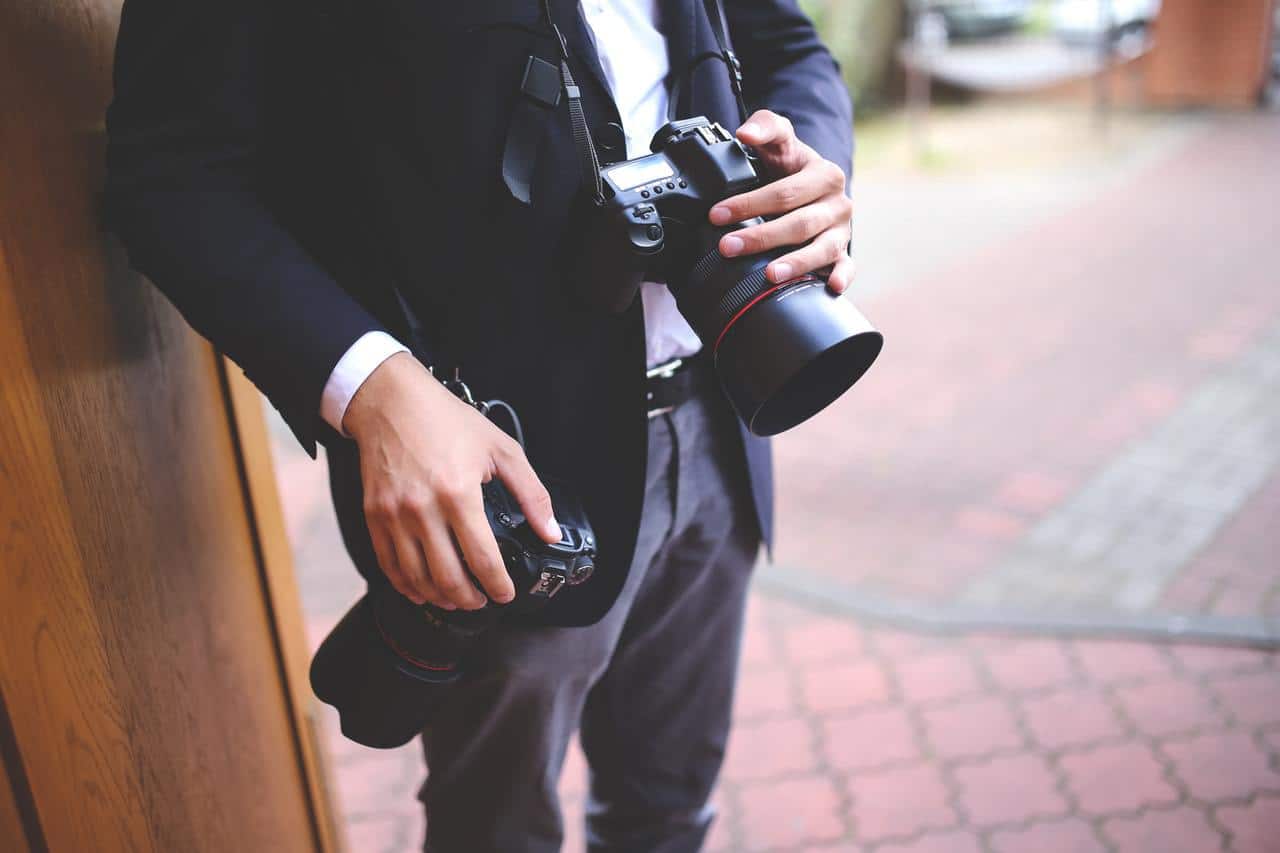 Before visiting the place for the very first time, you should meet with the vendors. Do your research and make a top 3 selection of the best florists, photographers, caterers, and rental companies that could make your event an unforgettable one. You could even ask the venue's representatives for referrals. That's what my husband and I did when we planned our wedding.
We had a female on-site coordinator from the venue and she presented us with several choices of music bands, florists, and other service providers. For those of you who plan to take these vendors from your home country to your wedding destination, you should be aware of the fact that you'll have to cover all their accommodation and transportation costs.
You should be organized and negotiate all these aspects right from the start to avoid any potential misunderstandings.
h. Visit the Location Before the Actual Event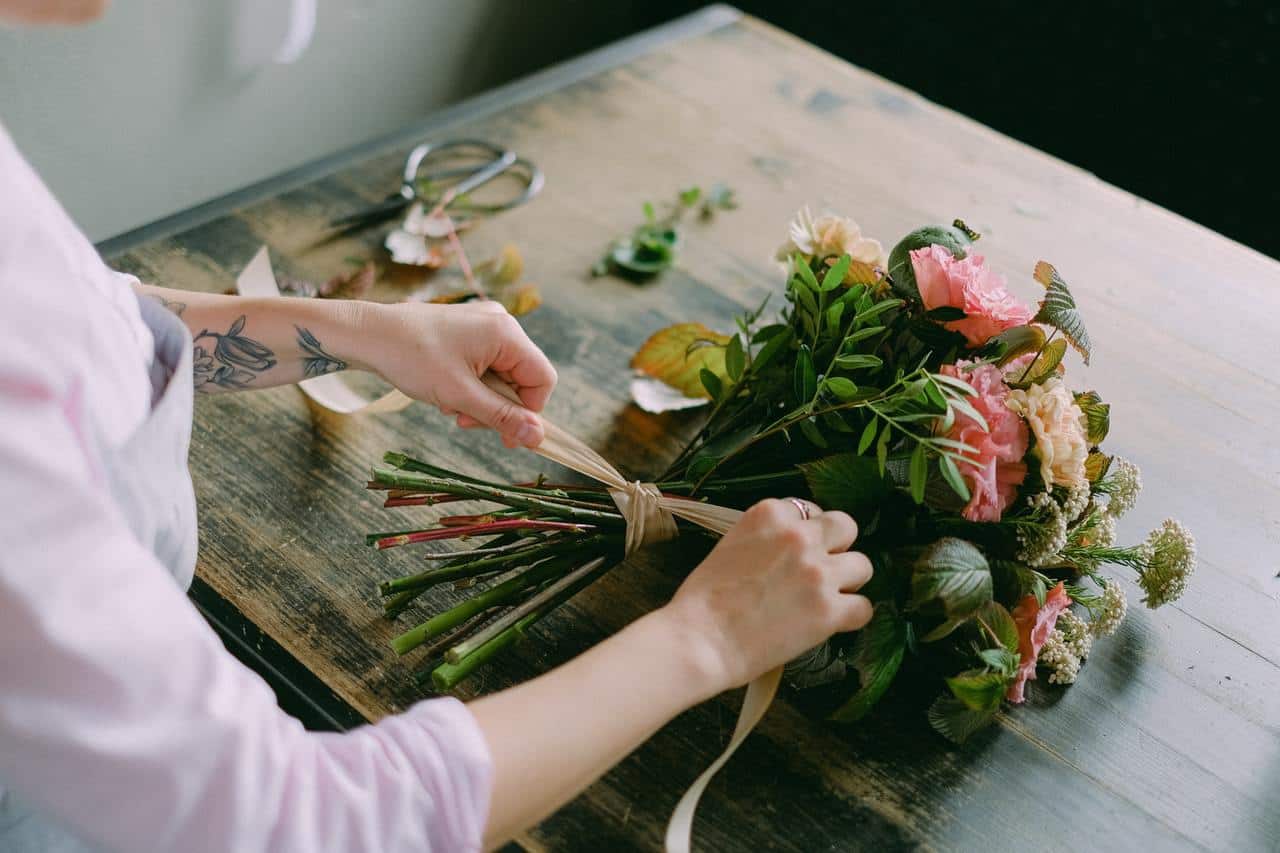 The best thing to do when you plan a destination wedding is to go and visit the place at least one time before the big day. Once you're there, scout and book your favorite venue, including spaces for the ceremony and reception. You should also look for a good place to organize the rehearsal dinner.
A second visit could also come in handy if you want to be in control of all the details, including the menu. Hence, you could schedule a menu and cake tasting during the second trip and even plan a trial makeup and hairstyle session. The first trip should occur months before the event, whereas the second visit can happen 5-7 days before the actual wedding day.
g. Consider Unexpected Expenses
Most times, destination weddings are more affordable than local events. But that doesn't happen all the time. In some cases, it can cost more than a local wedding because of unexpected expenses such as airport transfers, luggage fees, non-vendor tips, shipping costs, and more.
If you also want to organize a welcome party and a day-after brunch, your overall cost will increase, without a doubt. To be on the safe side, you should also reach your bank or credit card provider to tell them about your plans. Otherwise, they might charge additional fees for your foreign transactions.
Another important tip is to carry cash with you everywhere you go, at your destination, preferably in the local currency.
h. Prepare the Documents and Passports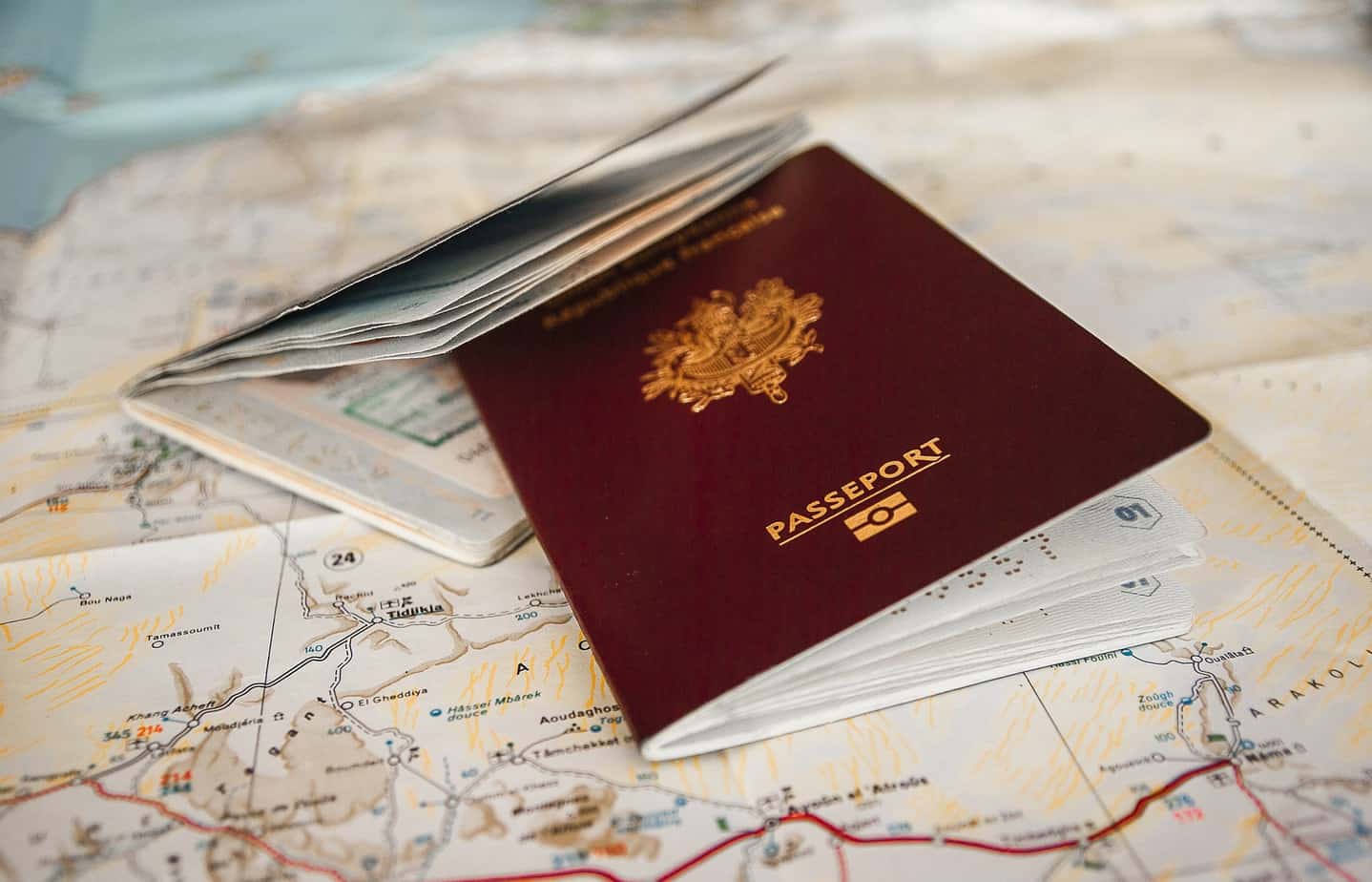 International travels require a valid passport, and, in some cases, a driver's license. Verify the expiration dates of these documents. Based on the country you choose to organize your wedding in, you might also need other documents as well such as vaccinations certifications, health records, and others.
g. Create Welcome Bags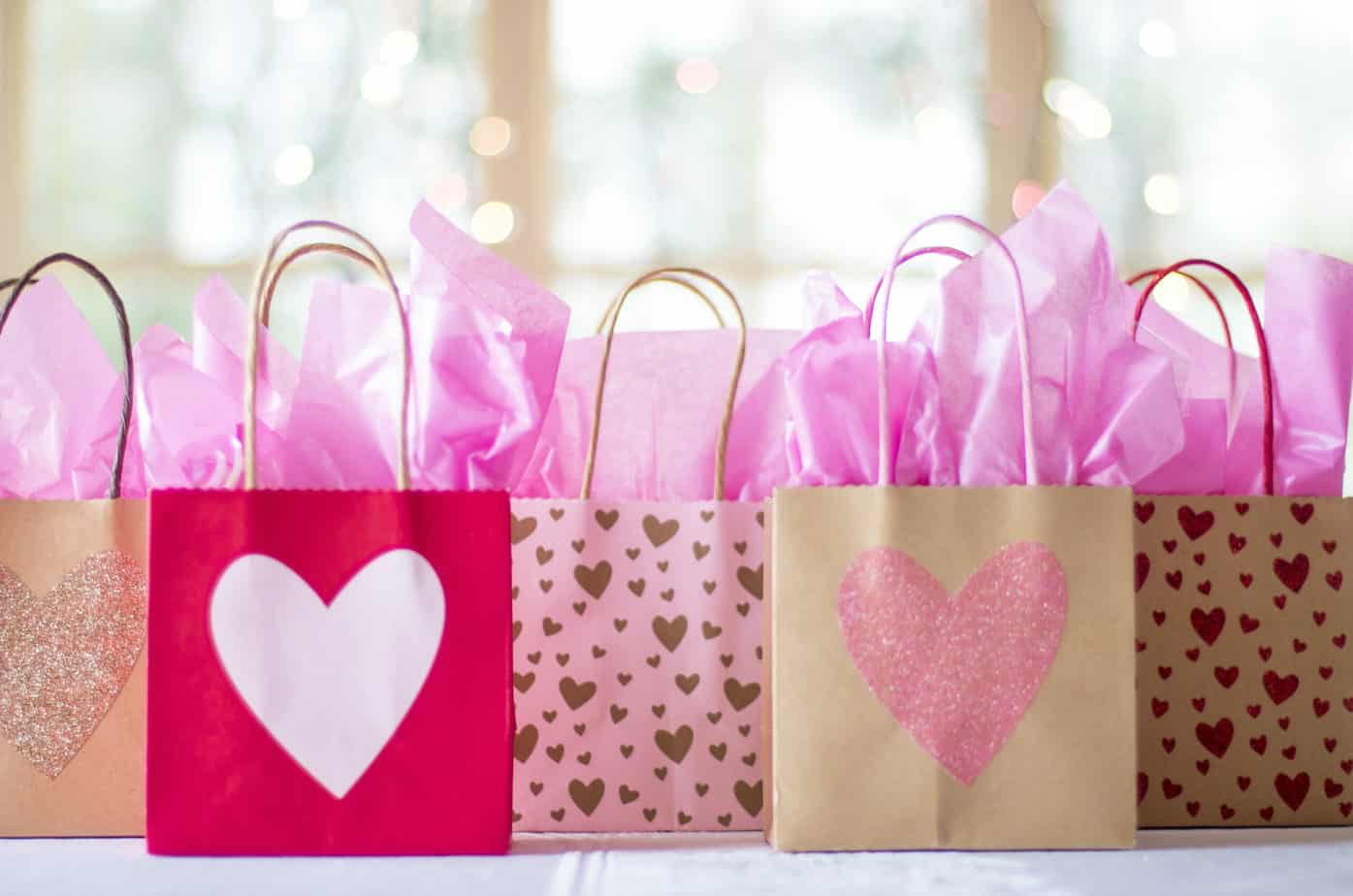 Creating and offering welcome bags to your guests shows hospitality on your part. They are also a symbol of your gratitude for their presence at your wedding. Include items that match the wedding's destination but opt for something that's also practical and could boost the comfort of your wedding guests.
For example, if the destination is a tropical island, you could include things like sun protection, lemonade bottles, touristic maps, etc. If your wedding takes place in a mountain area, you could think about adding something to keep your guests warm like mittens and hot cocoa.
Additional Tips
Booking a travel agent (optional):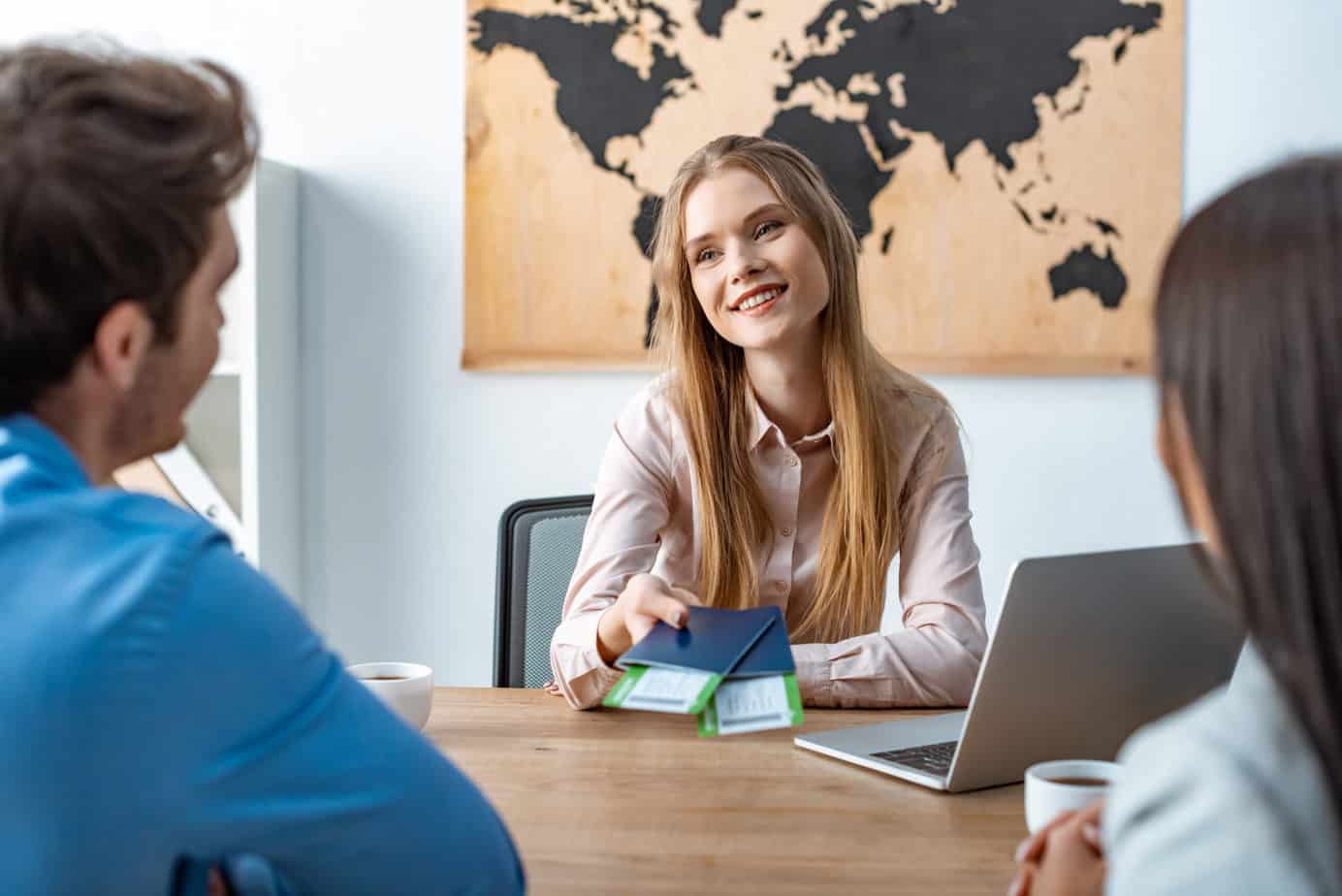 if you opt to do this, you should find an agency that specializes in event planning and destination weddings. The agent will be able to find a dreamy destination that suits your expectations. They will also achieve discounts of better pricing offers for you by negotiating with the venue;
Send out the save-the-date cards:
when you're doing a destination wedding, it's important to send out cards with details about the event prior to sending the actual wedding invitations. You should mail the save-the-date cards around 10 months before the wedding day;
Plan the rehearsal dinner:
you must also book the venue for your rehearsal dinner that should take place 2 days before the wedding. The etiquette requires you to invite all the wedding guests to your rehearsal dinner;
Book transportation and other vendors:
if the hotel where you've booked rooms for your guests isn't the same as the wedding venue, you should search for means of transportation such as a shuttle service. Six to eight months before the wedding, you should also book other vendors as well like the florist, music band, makeup artist, hairstylist, and cake maker;
Ask for your guests' RSVPs:
Six to eight weeks prior to the big event, you should gather your guests' RSVPs and centralize them one way or the other. For instance, my husband and I created an excel file where we kept track of our guest list, RSVPs, and expenses;
Choose the menu: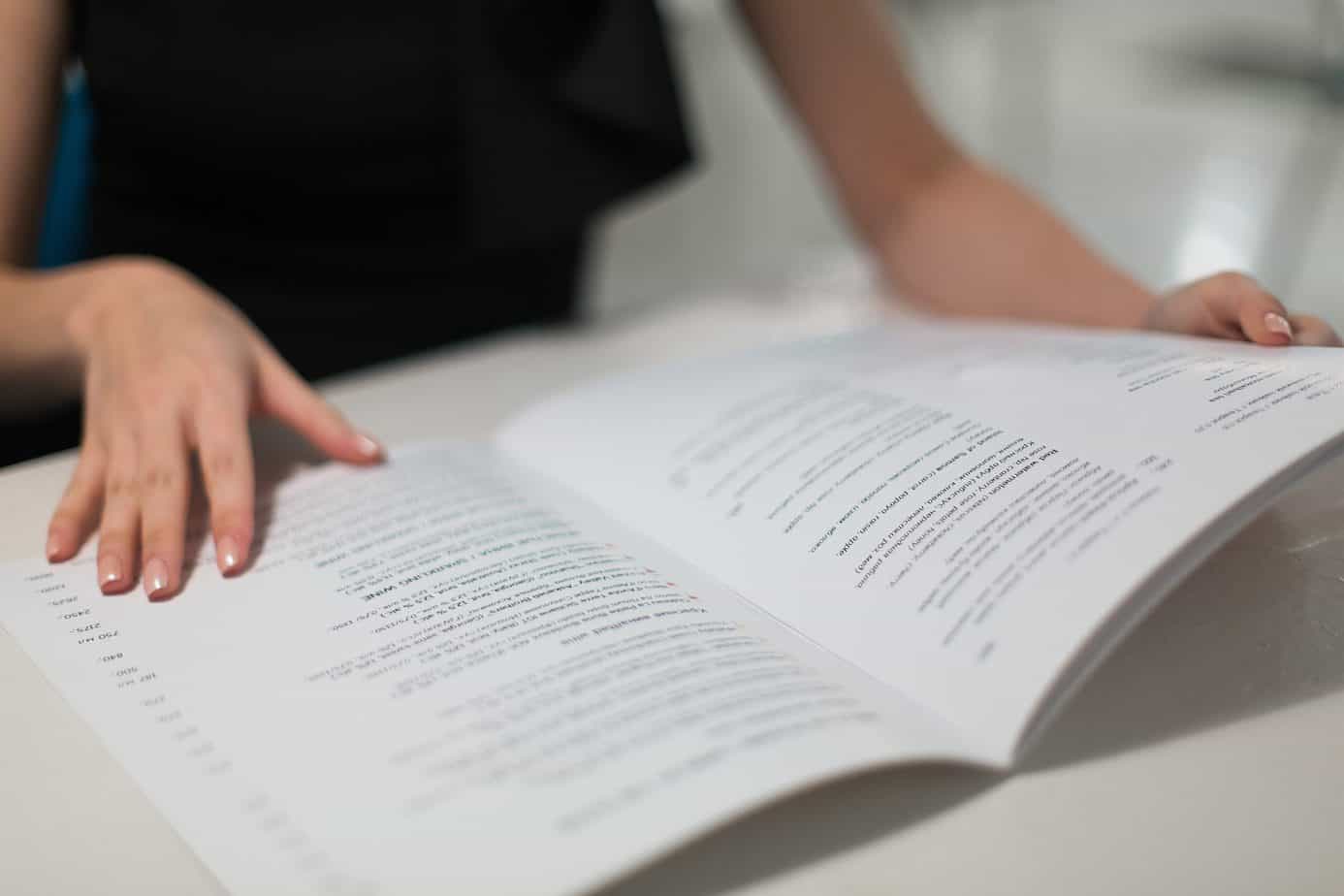 right about now, it's also time to choose your favorite menu, make changes in terms of dishes and ingredients; you will also have to take care of the beverage options and other catering details;
Have the final wedding dress and tux fitting:
the final dress and suit fitting will help you relax and see that everything goes as planned. By this time, the entire thing starts to feel so very real, or, at least, that was the feeling I got during my final dress fitting.
Choosing to Plan a Destination Wedding – Pros and Cons
A destination wedding comes with many benefits but also some downsides. Here they are!
Benefits
There are three main advantages that a destination wedding provides: simple, affordable, relaxed. These are possible if you know how to organize the entire thing.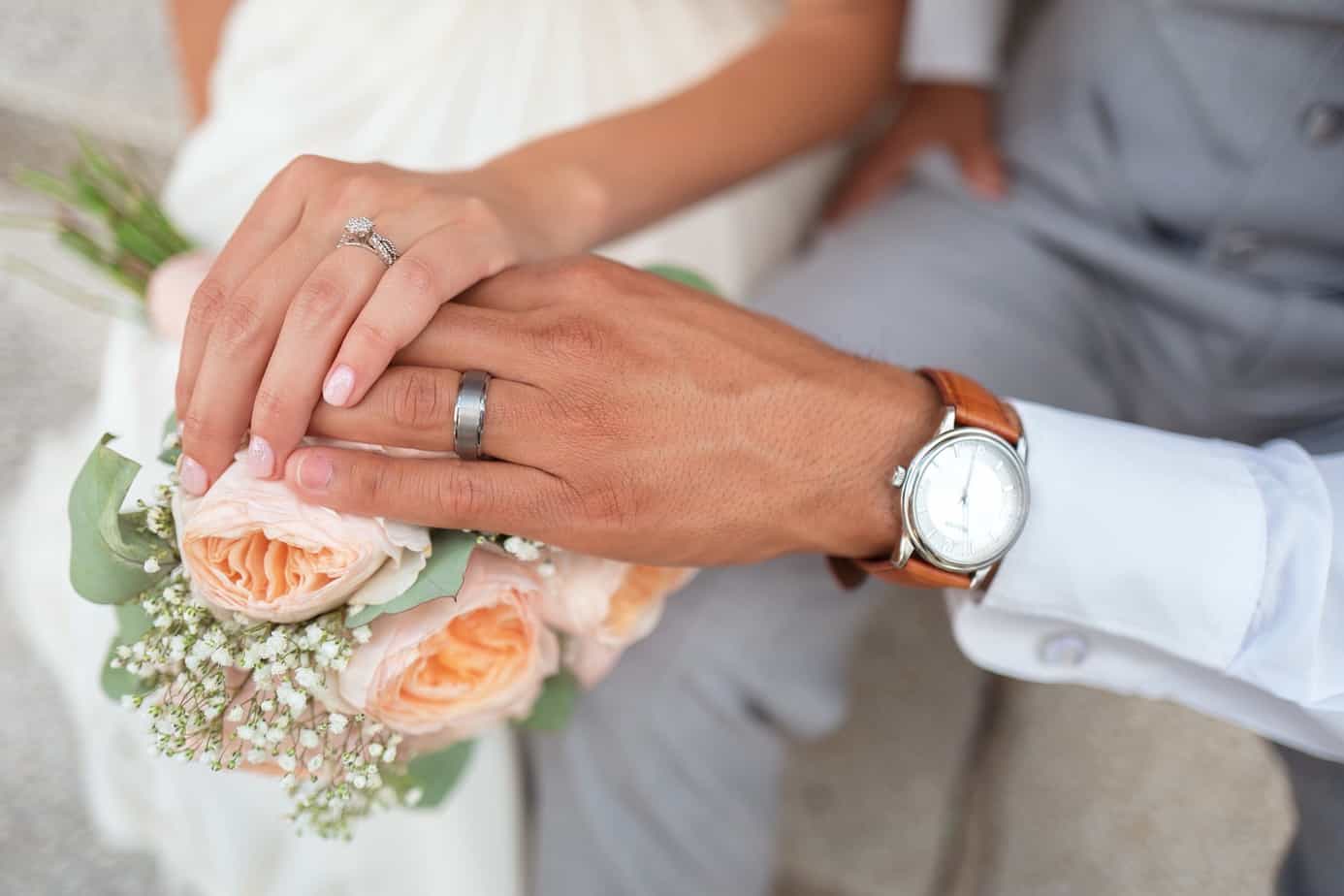 a.  Simple
A destination wedding can be a lot simpler and easier to organize and execute as long as you follow the steps I've described in the previous section. One might think that organizing a long-distance event is more difficult than a local or close-to-home one, but that's not always the case.
The reason behind this advantage is the fact that numerous destination accommodations have their own wedding packages and offers that are designed by experienced wedding and event planners. I must say that the thought of having our wedding in another location scared us, so we opted for a nice and elegant restaurant that was closer to home (we also considered what the most convenient and accessible location for the majority of our guests was).
However, a destination wedding that comes with pre-designed services sounds lovely and dreamy, especially if the planners take care of most stressful details.
b. Affordable
I must confess that until recently, I believed that planning a wedding miles away from home can be very expensive, but I was proven wrong. Many remote weddings can be so much more affordable than local ones. That's because the guests will have to pay for their transportation and hotel room.
The future bride and groom are able to control the size of their event, planning a smaller or a larger wedding, based on their budget. This way, it's easier to keep track of one's spendings. Moreover, you could even receive significant discounts from the hotel if you book several different rooms.
c. Relaxed
Believe me when I say that planning a wedding can be so damn stressful. Don't get me wrong, I've enjoyed trying out bridal gowns, looking for the best florist and photographer, but when it came to placing our guests at tables, things went south in a matter of minutes. Luckily, my mother helped us a lot with the planning details so that we could enjoy the big day and not think of anything else than feeling good and having fun.
From what I've experienced with our wedding, the drama came from other family members who said or acted a certain way, making us feel confused and frustrated. Having a limited number of guests at your destination wedding will help you avoid a lot of that drama mentioned above.
Drawbacks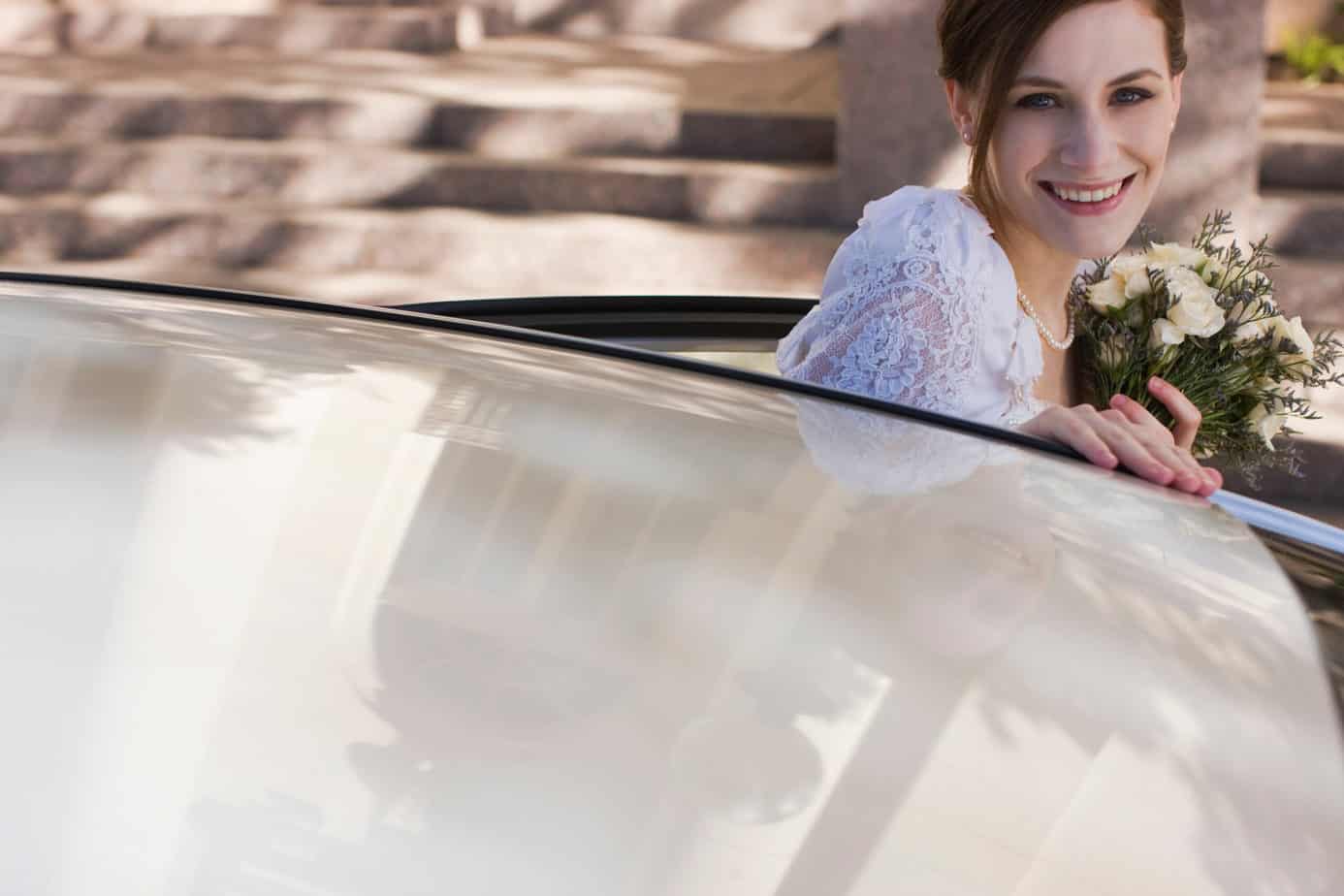 The advantages of a destination wedding are really appealing. However, there are also a few disadvantages that you should be aware of.
a. Size
The majority of destination weddings are smaller than the local events. Usually, the number of guests varies between 5 and 50 people. If you think about it, this makes sense from the logistic point of view. Still, it also means that some friends and relatives might not receive an invitation which can lead to conflicts or tensions.
Some of them might feel hurt because they weren't invited. Destination events are great if you want something cozy and intimate, without having crowds of people attending your special day.
b. Unhappy Guests
Some of the guests might feel burdened and unhappy with the fact that they must cover both lodging and transportation expenses. Besides these two spendings, most of them will also purchase and offer you a wedding gift so that the overall financial burden won't be small.
Some of them might have a hard time taking leave from work, finding a good shelter for their pets, gathering all the required travel documents, and more. Therefore, you and your partner must talk it through and think about who you want to invite based on whether or not the invitation will become problematic for those potential guests.
c. Legal Issues
Every country has its own legal requirements when it comes to marriage. So, you will have to research the laws of your destination wedding before planning the event there. You will further have to achieve all the necessary documents and complete all the required paperwork. This step of the process could be a tad stressful. I know it would be annoying for me since I hate dealing with administrative issues and a lot of paperwork.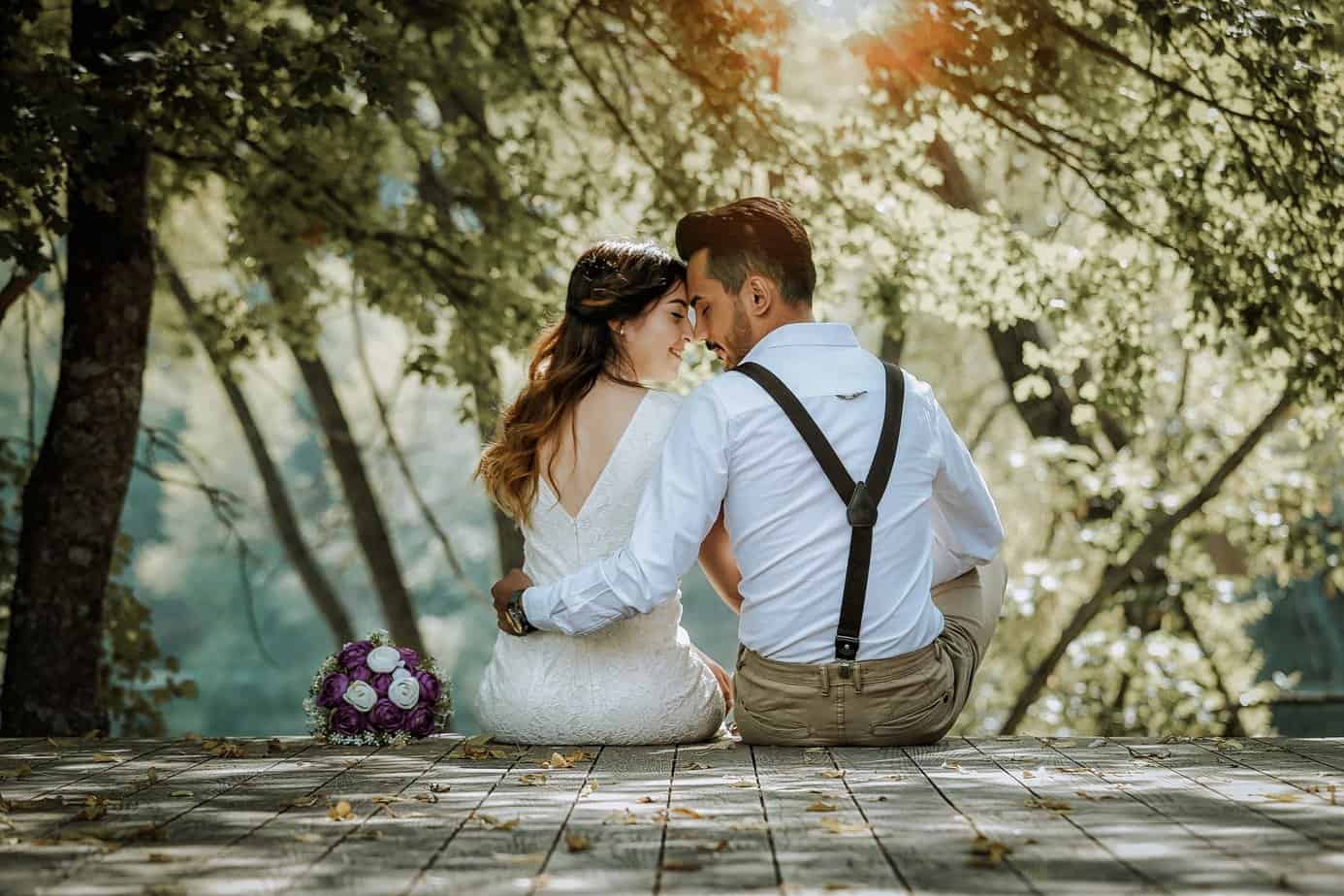 How to Plan a Destination Wedding – Frequently Asked Questions
Question: When Should You Plan Your Destination Wedding?
Answer: The time of year that you choose for your destination wedding will vary based on both your and your future husband's schedules and availability. You must also consider the period in which your chosen venue, photographer, videographer, music band, and favorite caterer are available.
Another aspect that would be important to me is the weather, especially if the festivities will be held outside. Check the local weather and its average rainfall for the month you're thinking of opting for. Tourism fluctuations will also come in handy because they will tell you when the place will be less crowded.
Question: When Should You Announce Your Destination Wedding to Your Guests?
Answer: When we planned our wedding, we notified the guests 4 months before the wedding day. But, that depends on you and the final choice is yours. We didn't have save-the-date cards, so we sent the invitations directly. In case you opt for save-the-date notifications, you should mail them 8-10 months before the event.
Then, the actual wedding invitations should be sent 3-4 months before the big day. These long periods of time will allow your guests to arrange their schedule, prepare for the event, and make any necessary arrangements.
Question: Will You Need a Registry for Your Destination Wedding?
Answer: You might want or need to forget about wedding gifts or expensive presents because of the fact that your destination wedding guests will have to pay for their transportation and hotel room. If you choose to do this, you should include in the invitations a simple sentence, saying that their presence on your most important day is the greatest gift of all.
If you want to have a registry, make sure you provide the store with your home address instead of the hotel or accommodation. Another solution is to opt for virtual gifts such as donations to a previously-created fund for your honeymoon or gift cards.
Question: Who Must Cover the Guest Accommodation Cost?
Answer: Normally, the guests should cover their transportation and accommodation expenses. Still, you should tell them that in the nicest and most graceful possible manner. A tactful method is by suggesting several booking sites and lodging recommendations. If you plan to book rooms at a hotel, but you don't have the budget to pay for all those rooms, you should also notify your guests that they must reserve a room on their own (again, as discreet as possible).
How to Plan a Destination Wedding – Final Thoughts
Planning a destination wedding can be stressful, but as long as you follow the steps I've mentioned above, remain organized, and stick to your plan while also welcoming potentially unexpected things, you will be fine. All that matters is for you and your husband to enjoy your special day, have lots of fun, and cherish every moment.
Make sure you go to sleep early so that you are well-rested the next day. Start getting ready early, take a deep breath, and appreciate the present moment in which you and your loved one start a new chapter together.